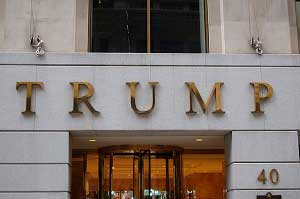 South Carolina is in a unique position. Voters will cast their ballots next after elections in Iowa and New Hampshire.
That means pundits and politicians alike are devoting extra attention to campaigns in the area…
You see, the Palmetto State could make or break GOP presidential front-runner Donald Trump.
The real estate mogul is not expected to carry Iowa. On Wednesday, The New York Times reported Texas Sen. Ted Cruz is expected to do that.
Trump is, however, expected to win New Hampshire. He's insanely popular there – with 29% of registered GOP voters supporting him, reported a Public Policy Polling survey released yesterday. He also holds twice the polling support of the next rival candidate – Florida Sen. Marco Rubio, who has 15% support.
It will be up to South Carolina to decide the split between Cruz and Trump.
The GOP, fully aware that the primaries may come down to the state, are acting now to build a Trump firewall there…
On Tuesday, Rubio's PAC Conservative Solutions released its first TV ad in South Carolina, plugging the Florida senator's strong support for the U.S. military.
On Wednesday, former chairman of the South Carolina Republican Party Katon Dawson issued a plea for former President George W. Bush to get involved in the state's Feb. 20 primary, reported Bloomberg that day. He thinks Bush, who is still quite popular among South Carolina Republicans, is the key to stopping Trump. Dawson called the G.W. Bush's involvement a probable "game changer," especially for former Florida Gov. Jeb Bush.
"Will 43 engage?" Dawson asked, referring to George W. Bush being the 43rd president. "If 43 engages, it will matter for his brother, but, really, it will matter for the entire team."
Nationally syndicated columnist Matt Towery told Newsmax that whoever wins South Carolina "is going to be viewed as the presumptive leader in all these other SEC primaries. Those who want to stop Trump have to make South Carolina their ultimate point of demarcation."
As of today, the RealClearPolitics poll average for South Carolina currently shows Trump in the lead with 33.7%. Cruz follows at 19.3%, then Rubio at 12.7% and Ben Carson at 11.3%.
What do you think of the Trump firewall? Tell us on Twitter @moneymorning, or like us on Facebook.
The Stock Buyback Con Game: Stock buybacks make sense for some companies, but not for all. These days, they're often used to manipulate stock prices – and they've hit record levels lately. What's driving this growth is dangerous for you and our economy…
Related Articles: