Whenever a CEO takes the stage at the Consumer Electronics Show (CES) in Las Vegas, we investors expect them to reveal something meaningful... innovative... in a word - big.
For example, during his CES address earlier this week, Netflix Inc. (Nasdaq: NFLX) CEO Reed Hastings declared that 2016 would mark "the birth of a new global Internet TV network."
And with his firm's streaming service now in more than 130 countries, Hastings' enthusiasm is vindicated.
That wasn't the only "big" announcement we saw at CES.
LG Electronics Inc. (OCTMKTS: LGEAF) rolled out a screen that can be rolled up like a newspaper... Samsung Electronics Co. Ltd. (OTCMKTS: SSNLF) used its time in the spotlight to showcase how its motion controllers are taking virtual reality gaming to the next level... Ford Motor Co. (NYSE: F) revealed that it's tripling its fleet of driverless cars this year - and making deals with Amazon.com Inc. (Nasdaq: AMZN) and DJI to make its "connected cars" even more innovative.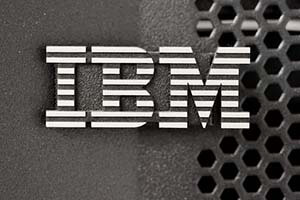 But there was one CEO whose enthusiasm seemed forced and misplaced.
International Business Machines Corp. (NYSE: IBM) CEO Virginia Rometty, during her keynote speech, spoke about Watson, the company's artificial intelligence process... and unveiled what amounts to a souped-up fitness tracker.
As CEOs at CES tend to do, she assured us this new technology will change the world.
I was unimpressed - and so was Wall Street. Last week, shares of IBM fell to five-year lows, off nearly 19% over the last six months.
This sudden drop is only the latest bad news for the once-mighty IBM.
And it's just one reason why I've penned a letter to Rometty and offered her a custom-made action plan. If she listens, my plan will rescue IBM by making it the undisputed leader in one of the fastest-growing sectors of the market.
Take a look...

January 8, 2016
Virginia Rometty
CEO, International Business Machines Corp.
New Orchard Road
Armonk, New York 10504
Dear Ms. Rometty:
I'm writing to you today to suggest you make a bold, decisive move that will turn International Business Machines Corp. (NYSE: IBM) into the powerful tech leader of its glory days.
With this one step, you will not only make IBM a leaner and more profitable company, but also unlock vast shareholder value hidden beneath your lumbering enterprise.
And the reason you need to make this move should already be obvious to you.
Over the past two years, Alphabet Inc. (Nasdaq: GOOGL), Apple Inc. (Nasdaq: AAPL), and Microsoft Corp. (Nasdaq: MSFT) delivered average stock gains of 39%.
Unfortunately, IBM is stuck in reverse. When you became CEO in January 2012, IBM was the fourth-most valuable company in the world. Today, it's not even in the top 20.
Your stock has lost 29% of its value over the past two years. Just putting money into an S&P 500 Index fund would have given investors 5.5% returns.
Don't worry.
If you follow the simple spin-off action plan I'm outlining for you, IBM will get back on track and deliver market-crushing gains once again...
Now then, you can't blame investors, clients, and employees for being worried. On an annualized basis, sales have declined for 14 straight quarters. Under your tenure, IBM has lost more than $70 billion in market value.
But let's focus on the positive. Despite the dismal sales and earnings record, you've shown traits of being a true visionary tech leader.
Behind the scenes, you have assembled one of the world's most powerful and intelligent computing systems - Watson. This cognitive computing system is starting to rival human intellect and has huge potential to solve some of mankind's most vexing challenges, particularly in healthcare.
Most investors know something about Watson. It's famous for having beaten people on the game show "Jeopardy!" back in 2011.
But what Wall Street doesn't seem to understand is that there's so much more to Watson than a simple PR machine.
Watson underscores how you have married Big Data, artificial intelligence, machine learning, and natural language processing into the most robust platform of its type in the world.
That gives you a huge advantage in a fast-growing sector. Allied Market Research forecasts annual cognitive computing growth of 33% through 2020, when the sector will be worth $13.7 billion.
Some of the nation's brightest minds say they are extremely impressed with Watson's results.
Just look at the Mayo Clinic in Minnesota, probably the world's top hospital, which devotes $500 million a year to advanced medical research. This quotation from Dr. Steve Alberts, who is responsible for Mayo's Watson project, jumped out at me.
"Watson learns quickly," Dr. Alberts said, adding that it "doesn't forget. It has spatial awareness and (human style) temporal understanding. It's amazing technology."
And here's further proof you're on the right track with cognitive computing.
At the Baylor College of Medicine in Houston, researchers recently used Watson to read through 70,000 scientific articles. They were searching for a substance that could modify p53, a protein that regulates cancer growth.
Typically, that kind of search requires roughly a year, and scientists are lucky to find one candidate. Watson crunched through all the data and in just a few weeks found six possible proteins.
In 85% less time, Watson delivered six times the results.
Becoming the undisputed leader in this field should be your top priority.
Doing so would be simple. You just need to capitalize on the fact that of the roughly three-dozen acquisitions you've made in the past four years, at least nine focus on your cognitive computing unit.
It is now time to spin off Watson - and all those cognitive computing acquisitions - into a standalone publicly traded company.
Simply stated, cutting Watson loose as its own unit would free it to find its true potential in the cognitive computing market. As your company is currently structured, this incredible technology can't measure up to its potential because the rest of IBM is holding it back.
I propose you spin the company off as IBM Cognitive Computing Inc. Of course, I hope you'll do this as a tax-free special dividend for existing shareholders.
Please consider that other tech CEOs in your position have studied their companies and come to a similar conclusion.
Your colleague Meg Whitman just completed such a spin-off at one of Silicon Valley's founding firms - Hewlett-Packard Co.
Under the split, HP Inc. (NYSE: HPQ) inherits the legacy business of printers and computers. Hewlett Packard Enterprise Co. (NYSE: HPE) is devoted to cloud computing and mobile, two of the hottest trends in tech today.
Indeed, freeing a fast mover from its hidebound parent was a major factor in the recent spin-off at eBay Inc. (Nasdaq: EBAY). As a stand-alone company, PayPal Holdings Inc. (Nasdaq: PYPL) is free to pursue the high-growth segments of digital payments and mobile transactions that have disrupted retailing.
I also urge you to consider the empirical data that proves spin-offs are great for investors.
Two professors at Penn State University looked at 30 years of market data covering 174 spin-offs. They found that in the first three years of operations, these new independent companies showed price appreciations of 76%, beating the S&P 500 by 31%.
This is hardly academic. In fact, I'll give you two case studies that show the professors were right.
Shareholders at Skyworks Solutions Inc. (Nasdaq: SWKS) have made out like bandits. The result of a 2002 spin-off, Skyworks has a five-year stock profit of 168%, or more than double the S&P 500's return over the period.
And given Watson's great healthcare prowess, here's a recent example from the life sciences. In July, Baxter International Inc. (NYSE: BAX) spun off its biopharma unit.
Since then, shares of Baxalta Inc. (NYSE: BXLT) are up more than 18%. That compares with a 2% decline for the S&P 500.
I believe you can get similar results for IBM Cognitive Computing. After all, Watson and the rest of IBM's data analytics business is growing 20% a year. We're talking annual sales of nearly $20.4 billion for 2015 and $40.8 billion before the end of 2019.
In other words, as an independent company, IBM Cognitive Computing could deliver superior results to shareholders.
I recently told my readers to avoid your stock in 2016. But if you spun off Watson, you would shore up IBM's poor performance and make it once again an exciting investment.
After all, the best way to get in early on a deal like this would be to buy IBM at market before the spin-off occurs.
That would give investors a great reason to buy the stock. It would mean they'd get a foundational play in IBM and a second growth stock for free.
Ms. Rometty, I seriously urge you to do what's in the best interest of shareholders and create a cognitive computing stock that will almost certainly crush the overall market over the next several years.
I anxiously await your response.
[mmpazkzone name="in-story" network="9794" site="307044" id="137008" type="4"]
Very truly yours,

Michael A. Robinson
Editor, Strategic Tech Investor
Follow Money Morning on Facebook and Twitter.
Avoid These Tech Stocks in 2016: Knowing what investments to avoid is as important as knowing what's worthwhile. There'll be hype about great "turnaround" investments in the coming year, but these tech stocks are anything but. All four of these firms face deep internal issues at a time when stock selection is key...
About the Author
Michael A. Robinson is a 36-year Silicon Valley veteran and one of the top tech and biotech financial analysts working today. That's because, as a consultant, senior adviser, and board member for Silicon Valley venture capital firms, Michael enjoys privileged access to pioneering CEOs, scientists, and high-profile players. And he brings this entire world of Silicon Valley "insiders" right to you...
He was one of five people involved in early meetings for the $160 billion "cloud" computing phenomenon.
He was there as Lee Iacocca and Roger Smith, the CEOs of Chrysler and GM, led the robotics revolution that saved the U.S. automotive industry.
As cyber-security was becoming a focus of national security, Michael was with Dave DeWalt, the CEO of McAfee, right before Intel acquired his company for $7.8 billion.
This all means the entire world is constantly seeking Michael's insight.
In addition to being a regular guest and panelist on CNBC and Fox Business, he is also a Pulitzer Prize-nominated writer and reporter. His first book Overdrawn: The Bailout of American Savings warned people about the coming financial collapse - years before the word "bailout" became a household word.
Silicon Valley defense publications vie for his analysis. He's worked for Defense Media Network and Signal Magazine, as well as The New York Times, American Enterprise, and The Wall Street Journal.
And even with decades of experience, Michael believes there has never been a moment in time quite like this.
Right now, medical breakthroughs that once took years to develop are moving at a record speed. And that means we are going to see highly lucrative biotech investment opportunities come in fast and furious.
To help you navigate the historic opportunity in biotech, Michael launched the Bio-Tech Profit Alliance.
His other publications include: Strategic Tech Investor, The Nova-X Report, Bio-Technology Profit Alliance and Nexus-9 Network.