The Facebook stock price today (Wednesday) is still trading below $100 per share as the broader markets continue lower.
So far in 2016, the Dow Jones is down 5.3% and the Nasdaq is down 6.7%. That has weighed on major stocks like Facebook Inc. (Nasdaq: FB), which is down 7.1% this year.
The broader sell-off in markets has been attributed to crashing stocks in China.
The Chinese stock market has been so volatile in 2016 that "circuit breakers" were used to stop trading to limit a collapse. On Jan. 7, trading on the Shanghai Stock Exchange only lasted for 29 minutes. The Shanghai Composite Index is down 16.44% in 2016.
Those dismal numbers from the world's second-largest economy panicked investors and created a sell-off in the markets. The FB stock price has been caught in the mix and dropped below $100 on Jan. 8. That was the first time the stock traded below $100 per share since October 2015.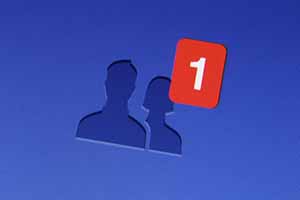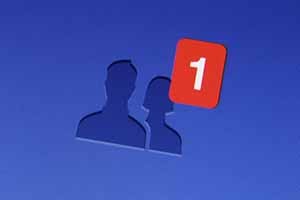 Investors are cautious, but Money Morning is very bullish on the Facebook stock price today.
In our "Facebook Stock Price Prediction 2016" report, we highlighted the mobile ad revenue potential of Instagram and messaging service WhatsApp as two of four factors for a bullish stock price prediction.
For 2015, research firm eMarketer projects that Instagram will earn close to $600 million in ad revenue. But more impressively, the research firm projects that Instagram will earn $2.81 billion in global mobile ad revenue annually by 2017.
Facebook reported in Q3 2015 that mobile advertising now accounts for 78% of its ad revenue, which is up 12% from just a year ago. Instagram will help propel revenue growth further.
CEO Mark Zuckerberg's 2014 purchase, WhatsApp, doesn't generate revenue yet. But Zuckerberg has spent time growing the user base to 900 million users, up from 450 million users when WhatsApp was purchased.
By 2020, Business Insider projects that WhatsApp could add an additional $3 billion in revenue to Facebook.
And there's another major source for revenue growth that will continue to push Facebook stock higher throughout 2016…
The Facebook Stock Price Today Is Down, but Will Climb in 2016
Mark Zuckerberg has slowly created a competitor to the world's largest professional network, LinkedIn Corp. (NYSE: LNKD). Wall Street is overlooking Facebook's attempts, but Zuckerberg is building a foothold in an industry where LinkedIn generated $787 million in total revenue just in Q3 2015 alone.
You see, Facebook is establishing a global platform for more connected and productive workplaces called "Facebook at Work."
Since June 2015, Facebook has worked with over 300 companies to learn more about their needs, according to The Wall Street Journal. And The Journal stated that 60,000 companies have applied to participate in Facebook at Work as of December 2015.
The new service will allow workplaces to communicate in real time, create a freer exchange of information, offer more direct support, and provide companies with analytical data.
Julien Codorniuo, director of Global Platform Partnerships for Facebook at Work, believes that the service fills a major void in most workplaces.
"It enables us to communicate and to discuss and to share and solve problems in ways that traditional tools such as email simply can't," Codorniuo stated.
And since Facebook already has 1.55 billion monthly active users (MAUs), users of Facebook at Work won't have a large learning curve. Most workers will already be familiar with the basic platform and will only have to learn the additional functions available to them.
Research firm IDC expects the worldwide enterprise social network market to grow by roughly 19% over the next few years. The research firm also projects that annual revenue in the market will be $3.5 billion, up 139% from 2014 revenue of 1.46 billion.
Facebook already changed how we interact in our social lives. It will now change how we interact at work, generating millions of dollars in revenue in the process.
But with the Facebook stock price today trading below $100, investors are asking, "When is the best time to buy Facebook stock?"
And for Money Morning readers, Technical Trading Specialist D.R. Barton answers that exact question in the video below.
Jack Delaney is an associate editor for Money Morning. You can follow him on Twitter and follow Money Morning on Facebook.