It's possible that there is no such thing as a truly bad year for a hedge fund manager; Wall Street's "Masters of the Universe" enjoy a unique prestige, along with the best that New York and London have to offer.
Their performance doesn't warrant that mystique, though.
You see, in 2015 the hedge fund investors who entrusted their money to the "Masters" saw their worst returns in four years, according to BarclayHedge Alternative Investment Databases' Hedge Fund Index.
They saved a fortune in capital gains taxes, it's true, but those investors booked a paltry 0.31% on average. An investor placing $1 million under management with the "average" fund would have earned just $3,100 on that money.
That's $3,100 before fees, of course. In practice, investors pay the fund 2% of their principal for the privilege of having their money "managed" by one of those Masters of the Universe, along with a 20% performance fee that's typically over some hurdle rate or return on investment.
On Wall Street they call that the "Two and Twenty." We call it bad money after good. There's just no other polite way to describe paying $20,000 for the privilege of booking $3,100.
But... in that same year, we showed that research-driven, independent investment can bring returns that crush the "Masters of the Universe," many times over. In any market, too.
Here's how it's done...
These Gave Us Our Biggest Gains of 2015
It's easy to make at least some money in a bull market - especially when the Fed is pumping trillions into the system every quarter.
But at the end of 2014, our Editors' experience led them to conclude that quantitative easing wouldn't give us the "permanent bull market" that many on Wall Street took for granted.
Now, at the time, Shah Gilani and Keith Fitz-Gerald predicted that 2015 would be a volatile year as global economic policies ran out of steam and began to take a toll on the markets.
And sure enough, in mid-January 2015, the Swiss government announced an immediate end to the existing peg between the Swiss franc and euro that had kept the Swiss currency artificially devalued for years.
Immediately, the franc skyrocketed nearly 30%. Forex positions, certain European mortgages, and other loans caused billions in losses, and global markets "wobbled" accordingly.
The "wobble" continued to intensify all year as a crude glut sent oil prices plunging. Commodities, of course, had a rough year, too. And this summer, the Chinese stock market began to fall out of bed as worries about the country's economic growth began to spook investors. And in the United States, Janet Yellen's Federal Reserve brought years of zero-interest-rate policy to an end and hiked the fed funds target to 0.25% to 0.50%.
Volatility had become a fact of investing life, and it cost unprepared investors - especially hedge fund managers - dearly.
 But we were able to see it coming, and with that lead time, we were able to hedge and take defensive positions as well as identify opportunities for profit in a volatile market.
And in fact, our research-driven, risk-balanced, and nimble approach gave us one of our best years ever.
Just have a look at our biggest gains in 2015...
Our Performance Beat the Majors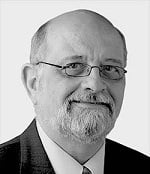 Dr. Kent Moors made some of the biggest energy profits in one of the worst years for energy in recent memory. Kent's experience and - and extensive contacts in the energy industry - gave us a slew of triple-digit oil wins. On the other hand, hedge fund managers have no idea of how energy supply chains actually work when prices decline.
 For example, investors in Valero Energy Corp. (NYSE: VLO) who bought in last year would have seen gains of just over 45%. That's not bad, but Kent positioned Energy Advantage readers in Valero long before that, so they enjoyed peak gains of more than 314%. Similarly, a fund that bought shares on Energy Transfer Equity LP (NYSE: ETE) in 2015 would have lost nearly 34.3%, but Kent's Energy Inner Circle readers booked a 172% gain, all because Kent positioned them for maximum gains well before the oil bear began.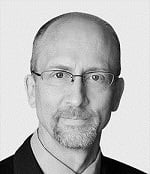 Keith Fitz-Gerald actually took advantage of weakness in the energy markets to give High Velocity Profits readers a good triple-digit winner. His SWN March 18 2016 $9 puts (SWN160318P00009000) recommendation doubled readers' money in about two weeks and ultimately delivered 264.49%.
Keith has also been following the need for the world to invest some $57 trillion in infrastructure over the coming decades - a trend that will resolutely buck volatility and chaos. One of his favorite infrastructure picks, American Water Works Co. (NYSE: AWK) returned more than 100% when the position was closed in 2015.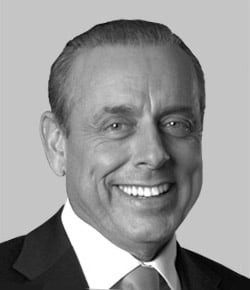 Over the summer, as markets were reeling behind the collapse of Chinese equities, "trader's trader" Shah Gilani saw the chance to make some serious money on China's troubles. He recommended his Short-Side Fortunes readers get short Chinese big caps, and as the volatility reached a peak, they booked more than 204% on FXI November 20 2015 $34 puts (FXI151120P00034000). Earlier in the year, as the euro surged, Shah's Capital Wave Forecast readers pulled down more than 382% with his EU January 17 2015 $21 calls (EUO150117C00021000).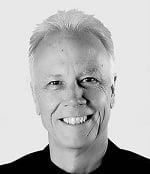 Michael A. Robinson predicted that technology would become so central to our lives and our society that volatility wouldn't dent the profits it would give. And he was proven right when his Radical Technology Profits recommendation for shares of Repligen Corp. (Nasdaq: RGEN) soared 200% in 2015.
Biotech experienced some turbulence, as well, as Martin Shkreli's ill-considered and ill-timed profit grab on a much-needed generic drug brought a political "ton of bricks" down on biotech shares - the vast majority of which have nothing to do with the price-fixing practices of companies like Turing and Valeant Pharmaceuticals International Inc. (NYSE: VRX).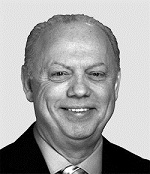 Ernie Tremblay, for instance, consistently sought out real biotech values on good companies doing important work to treat modern scourges like cancer and heart disease. His Biotech Insider Alert recommendation for Esperion Therapeutics Inc. (Nasdaq: ESPR) brought his readers 211% in gains, and his tactics adjustments made his readers' trading much less risky and more profitable in general.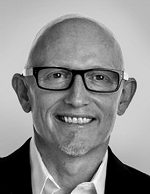 Sid Riggs, too, saw some small-cap biotech opportunities in his Small-Cap Rocket Alert service. His recommendation for Neurocrine Biosciences Inc. (Nasdaq: NBIX) gave his readers 400% in gains in a sector that famously cost Bill Ackman billions... He backed Valeant Pharmaceuticals instead - a costly mistake. Hedge funds don't have the flexibility and speed needed to get the biggest possible gains in the small-cap space.

D.R. Barton's Stealth Stock Trading Indicator reliably picked out triple-digit winners as the market "stretched" back and forth. His system is calibrated to make the absolute most possible profit on the markets' "rubber band" movements up and snaps back down. He got his Stealth Profits Trader readers into position to make a killing on retail in a shaky economic year, and they made a 300% profit on COST March 20 2015 $145 calls (COST150320C00145000) in a little more than a week.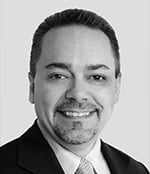 There were even more options profits as we were joined by world-renowned options teacher, Tom Gentile. His Money Calendar Alert system crunches millions of data points coming from the best stocks in the world. Then it isolates the stocks that have a better than 90% chance of moving in the desired direction that month.
It gets better. Because Tom uses options plays on those quality stocks to amplify their returns by many hundreds of times, in most cases. So when Internet travel giant Priceline Group Inc.'s (Nasdaq: PCLN) shares moved just a few points, his readers collected 229.17% on a call spread. That's why it's one of Tom's favorite options strategies, of course.
The Bull Market Lives On... For Us
Regiment Capital Advisors... Hall Commodities... Breven Howard... Opus... Black River Management... Clive Capital... BlueGold Capital... All of these are huge investment firms, with hundreds of billions in assets under management. And volatility caused them all to shut down funds last year.
This year promises to be even more volatile: The Fed is not going to stop interfering with the free market. ISIS is not going to pack up and go home. China's markets have a long way to go before they reach maturity - and so does the U.S. Congress, for that matter.
The difference is, while all those forces (and more) are virtually guaranteed to cost the fund managers a heap of cash in 2016, they're just as likely to give us some of our biggest profits.
So our Chief Investment Strategist Keith Fitz-Gerald wants you to be ready to jump on the opportunities we're looking at this year. You can find them in this report we've prepared for you.
Just click here for immediate access.
[mmpazkzone name="in-story" network="9794" site="307044" id="137008" type="4"]
Follow Money Morning on Facebook and Twitter.
Even Bigger Profits Ahead: Dr. Kent Moors has just alerted us to an urgent opportunity that could dwarf the 314% and 172% gains his readers saw in Valero Energy Corp. (NYSE: VLO) and Energy Transfer Equity LP (NSYE: ETE). A stunning breakthrough in chemical engineering has unlocked a 36,000-year supply of fuel. It's ready to use immediately and could have a major impact on the lives and wallets of millions of Americans. Click here to continue reading.