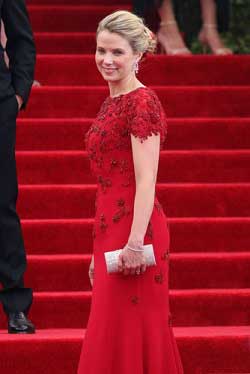 The YHOO stock price is down 5.18% in intraday trading today (Friday) and has already fallen 12.9% in 2016.
Most of the blame is placed on Yahoo! Inc. (Nasdaq: YHOO) CEO Marissa Mayer. Hedge funds and activists assert that her acquisitions and lack of innovation have led to the decline in the Yahoo stock price.
And after reviewing how much money Mayer is spending and what she is spending it on, her removal as CEO appears justified.
In a 99-page presentation to Yahoo's board, SpringOwl fund manager Eric Jackson stated that:
Mayer has spent over $3 billion in mergers and acquisitions (M&A).
Mayer has a history of acquiring companies founded by her former co-workers at Alphabet Inc. (Nasdaq: GOOG, GOOGL). This includes clothing e-commerce site Polyvore ($230 million acquisition) and home-screen developer Aviate ($80 million acquisition).
Mayer reportedly spent $7 million on a holiday party in December 2015.
Jackson also criticized her for providing employees with over $461 million in free food, iPhones, and fitness trackers.
Those expenses have not sat well with investors, who have sent the YHOO stock price down 37.3% in the last 12 months.
Investment group Starboard Value LP, which lists YHOO as its largest holding, didn't believe a change at CEO was necessary in 2014. Instead, the investment group wanted a tax-free spin-off of Yahoo's stake in Alibaba Group Holding Ltd. (NYSE: BABA).
But Yahoo's request to spin off Alibaba tax-free was not guaranteed by the Internal Revenue service in September 2015. Yahoo General Counsel Ron Bell stated that the company was still considering its options in a spin-off, despite the rejection of its tax-free plan.
Now Starboard is joining SpringOwl in its stance that Mayer should be fired. In a letter released publicly on Jan. 6, Starboard stated that significant changes are needed, and it believes those changes should start at the board level and extend to executive leadership.
And as evidenced by this 2016 drop, the YHOO stock price is now tied to Wall Street's confidence in Marissa Mayer...
The YHOO Stock Price Will Continue to Fall in 2016 Because of CEO
Mayer needs to unlock shareholder value, but she can no longer rely on spinning off Yahoo's stake in Alibaba.
If she did, Robert Willens, author of "Taxation of Corporate capital Transactions," believes Yahoo will incur $8 billion to $9 billion in taxes.
So Mayer's options are limited. She may explore selling Yahoo's Internet business, where she would experience a lukewarm market. Yahoo's Internet business has either been late to adapt to new technology, or its plans have simply failed.
In the first half of 2015, Yahoo was far behind other technology companies, like Facebook Inc. (Nasdaq: FB) and Twitter Inc. (NYSE: TWTR), in terms of mobile ad revenue.
Twitter's mobile ad revenue accounted for 88% of its total revenue.
Facebook's mobile ad revenue accounted for 74% of its total revenue.
Yahoo's mobile ad revenue accounted for just 20% of its total revenue.
According to Jackson's report, Yahoo has a plan in place to improve mobile search applications, but it won't be finished until 2017. Jackson believes this project will cost $1.5 billion.
And Yahoo has also failed in its ventures in streaming video and apps.
Mayer dissolved Yahoo Screen in early January, which was supposed to be an answer to YouTube and Netflix Inc. (Nasdaq: NFLX). It wasn't, and Yahoo had to write off a $42 million loss in Q3 2015 for original shows.
Yahoo also attempted to create a "Snapchat- and Instagram-killer," launching Livetext on July 30, 2015. The app allows users to see a live video of someone, although unlike Snapchat and Instagram, it does not allow audio.
But Livetext never turned into the game changer Mayer was hoping for. As of Jan. 8, Snapchat was the third most downloaded app for the iPhone and the most downloaded app in the photo and video category. Livetext was the 512th most downloaded app for photos and pictures and does not rank for overall iPhone app downloads.
Mayer did state in October that she had a plan to reset the company's focus, but she has yet to share any specific details.
The YHOO stock price has no upside unless Mayer finds a way to unlock shareholder value. That appears improbable based on her performance history.
The Bottom Line: Investors' lack of confidence in Marissa Mayer is making the YHOO stock price plummet. Mayer can't spin off Yahoo's shares in Alibaba unless she is willing to incur a huge tax fee, and her lack of innovation over the years does not make Yahoo's Internet business an attractive acquisition. YHOO shareholders should expect a volatile 2016.
Jack Delaney is an associate editor for Money Morning. You can follow him on Twitter and follow Money Morning on Facebook.
The Markets Will Crash Again: The cracks are already showing. But the impending collapse is also an opportunity. By understanding these five "Super Crash" inevitabilities and making key adjustments, investors can protect their portfolios from the downside while positioning for the upside. This is your last chance to act before it's too late...