U.S. stocks recently posted their worst 10-day calendar start in history, down 8% in 2016. Many investors are bracing for even more losses this week.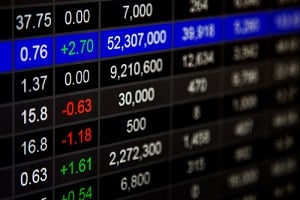 But as with every bear market, a dip in stock prices also creates buying opportunities. Every week, our Money Morning gurus compile a list of the best stocks to buy now even under gloomy market conditions. Our experts keep readers informed on what they're buying – and why – even when the markets fall.
Money Morning Chief Investment Strategist Keith Fitz-Gerald urges investors to focus on reliable investments – not speculation – as the stock market sell-off continues. Fitz-Gerald picked some proven blue-chip stocks with sturdy financials that investors can take cover in.
Global Energy Strategist Dr. Kent Moors likes a company in the struggling energy sector that will benefit from the cooler weather we're seeing now. Even better, this company just got a huge boon from Congress back in December…
Here's the full list of our latest best stocks to buy now roundup…
Money Morning's Best Stocks to Buy Now
It's easy to forget, but we just went through a six-year bull market – the longest since World War II. An impending bear market shouldn't come as a surprise. Even so, many investors are panicking and letting emotions get the best of them during this current market sell-off. Money Morning Chief Investment Strategist Keith Fitz-Gerald cautions against this kind of investing behavior. Too often investors not only make regrettable trades during sell-offs, but they miss out on buying opportunities. Investors can protect themselves from both of these mistakes by picking up these reliable blue-chip stocks…
Fitz-Gerald also likes a biotech stock that satisfies his Total Wealth criteria (the guidelines he uses to pick good investments). This stock is poised for substantial growth in 2016 and has a proven record of withstanding volatility. This pharmaceutical giant also just made a bold $160 billion acquisition that will position its stock for long-term gains. The acquisition will mean huge tax savings and additional profits for this company…
The energy sector was hit hard in 2015, and that hasn't changed so far in 2016. Energy investors are discouraged, and rightly so. Recently, however, Congress lifted a 40-year ban on oil and natural gas exports. While the move won't provide complete relief to the hurting energy sector, it will help energy companies get rid of their excess supply. Money Morning Global Energy Strategist Dr. Kent Moors identified a natural gas company that has already struck two 20-year export contracts with European and Asian customers. This company has guaranteed profit margins from both its contracts, despite the low price of natural gas. And any stabilization in gas prices will send this company's stock surging…
Bonus: The four tech stocks to avoid – Sometimes it's not enough for investors to only choose the best stocks to buy. It's important to also know what stocks to stay away from. Money Morning Defense & Tech Specialist Michael A. Robinson notes that it's easy for investors to fall for bad investments because of overhype and speculation. In Robinson's area of expertise – technology stocks – this tendency is especially true. He identified four tech stocks that may look good on paper, but are actually risky buys in 2016…
Follow me on Twitter @cgsaucier or like us on Facebook.