Yes, the Twitter stock price dropped more than 5% in intraday trading today (Tuesday) after users in Europe and certain areas of North America experienced outages on Twitter.
And at today's low of $16.77, the TWTR stock price has now fallen 36% from its 2013 IPO price of $26 and more than 75% from its all-time high.
Yet while the outages sent the Twitter stock price to an all-time low, one major factor will drive TWTR shares going forward. And almost every investor is overlooking it.
First, here's what happened.
According to Business Insider, the issues began roughly after 8 a.m. GMT and lasted for up to two hours. Nearly 70,000 users discussed the outage on Twitter Inc. (NYSE: TWTR) through the hashtag #TwitterDown before U.S. markets opened.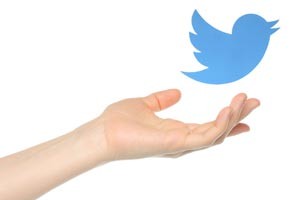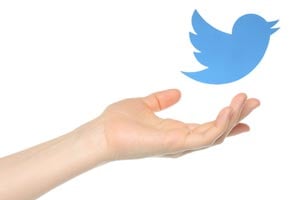 Although Twitter was down, the site still managed to find a way to tweet about the outages. But because users could not log on to Twitter, they were unable to see the company's message.
As long-term users know, this isn't the first time Twitter has had issues with outages...
The social media site was known for outages when it first launched in 2006, and Twitter had a highly publicized, two-hour outage in July 2012.
Before the outages, the Twitter stock price was trading up in pre-market activity. Dow Jones Industrial Average futures were up 250 points ahead of the opening bell, and it appeared that Twitter would start to regain some of the 28.6% losses it has incurred in 2016.
But within just minutes of trading, the Twitter stock price lost all of its gains for the day.
Panicked investors, of course, focused on the website outages today. But there's a much bigger factor that will set the larger direction for Twitter's stock price this year...
Jack Dorsey Fails to Revive the Twitter Stock Price
When Jack Dorsey was appointed as permanent CEO on Oct. 5, his second time in the role, he was tasked with making Twitter easier to use.
Making Twitter easier to use would boost the site's monthly active users (MAUs). This would lead to more revenue from advertisers, as more advertisers would pay to reach a larger audience.
Dorsey's improvement strategy has included the following tactics:
Removing the character restrictions on direct messages
Changing Twitter's "Favorite" feature to a "Like" button, which is a red heart
Adding live broadcasting within tweets through its app Periscope
Creating "Moments" to help users find trending events faster
Another strategy from Dorsey is extending the character limit on tweets. Twitter is known for its 140-character limit, but Dorsey sent out a message on Jan. 5 that shows the CEO may be planning to change that in an attempt to add more users.
Re/code reported on Jan. 5 that the company may allow users to tweet up to 10,000 characters. This feature could be added before the end of Q1 2016.
But so far, Dorsey's efforts have failed to work...
Wall Street places a large emphasis on social media sites growing MAUs, and it compares Twitter's MAU growth to Facebook Inc.'s (Nasdaq: FB) user growth.
Mark Zuckerberg's creation now has a total of 1.55 billion MAUs, while Twitter reported just 324 million MAUs in Q3 2015. Twitter isn't going to catch up to Facebook. And Facebook's mobile picture app Instagram surpassed Twitter in MAUs in September, reporting 400 million.
Facebook increased MAUs in Q3 2015 by 14% from the previous year. The company also beat analyst expectations on daily active user growth, reporting 1.01 billion users instead of the expected 992 million.
TWTR shareholders will get an update on user growth when the company announces Q4 2015 earnings on Feb. 3.
But Twitter reports its earnings after Facebook, which places Dorsey's company at a huge disadvantage. If Facebook shows significant growth in MAUs, investors will want to see a similar increase for Twitter.
The Twitter stock price today is trading at an all-time low, but the stock has even further to fall. Lackluster MAU growth in the next quarterly earnings report will almost certainly send the stock lower.
The Bottom Line: The Twitter stock price is down today because of outages, but Money Morning readers need to focus on the signals indicating Twitter hasn't increased MAUs. If Twitter doesn't meet Wall Streets' expectations, TWTR could continue to trade at all-time lows.
Jack Delaney is an associate editor for Money Morning. You can follow him on Twitter and follow Money Morning on Facebook.
Capital Controls Are Here: If you think you can always get cash out of your bank account when you want it, you're wrong. Banks can restrict access to deposits - or confiscate them - and yet the general public has no idea these "laws" exist. Here's how this nightmare could impact you...