Investors want to know how to invest in oil stocks now that prices are below $30 a barrel. For an answer, we turned to Money Morning Global Energy Strategist Dr. Kent Moors – a 30-year veteran of the oil industry who has advised the highest levels of U.S., Russian, and Iraqi governments.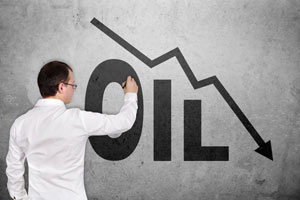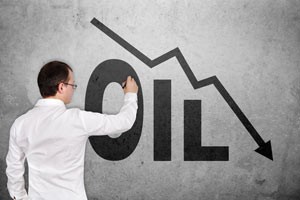 But first, here's why oil is crashing…
West Texas Intermediate (WTI) crude oil prices have declined during 10 out of the 12 trading sessions of 2016. Since Dec. 31, they have fallen 21.1% and currently trade under $29. They were the primary force behind the S&P 500's 8% sell-off during the first two weeks of 2016. That marked the index's worst 10-day start to a year ever.
The oil price crash has been perpetuated by fears of weakening Chinese demand and a global supply glut.
The 15% plunge in China's Shanghai Composite Index has ruined investors' hope that demand will keep growing for the second-largest oil consumer in the world.
Meanwhile, oil prices are also suffering from the U.S. Energy Information Administration's (EIA) latest supply report, which showed total U.S. inventories increased by 200,000 barrels to an 80-year high of 482.6 million during the first week of 2016.
But Moors says even though supply is high, oil demand is growing. In fact, the EIA also reported that global oil consumption is expected to jump from 93.8 million barrels a day last year to 95.2 million a day by the end of this year.
The increasing demand will cut from the supply glut and slowly lift prices toward $70 a barrel by the end of Q4. That will open up some solid profit opportunities in the meantime.
"We are not racing back to $100 a barrel oil," Moors noted in December. "But we certainly do not need triple-digit oil to make some nice investment returns, especially in a sector that has been so oversold."
Here are the two most profitable methods for investing in oil stocks in 2016…
How to Invest in Oil, Method No. 1: Buy Companies Likely to Be Acquired
Current oil prices below $30 will accelerate mergers and acquisitions (M&A) among oil companies. That's because weak prices make production more unattractive for small companies with thin margins. In those cases, slim revenue doesn't make up for expensive drilling projects.
According to Bloomberg, oil and gas companies cut their capital spending by 21% last year and will continue to do so until prices stabilize. For smaller producers struggling to conserve cash, being acquired by a larger company may be their only option.
"The specific objective of M&A may vary from deal to deal, but the overall goal remains the same: to streamline participation in advance of sector stabilization and the inevitable rise in raw material prices," Moors said last September.
Oil M&A activity was strong in 2015 and will continue this year. PricewaterhouseCoopers reported there were 98 oil deals accounting for $130 billion during the second and third quarters of 2015. Investors saw the biggest oil merger in more than 10 years last April when Royal Dutch Shell Plc. (NYSE ADR: RDS.A) bought BG Group Plc. (OTCMKTS ADR: BRGYY) for $81 billion.
Investing in acquisition targets yields profits because shares of oil companies typically skyrocket after being acquired. BG Group stock soared 27.5% on April 8 after Shell announced the buyout. Williams Companies Inc. (NYSE: WMB), which was acquired by Energy Transfer Equity LP (NYSE: ETE) on Sept. 28, gained 12.2% by the end of that week.
But that's not the only type of company to look for when deciding how to invest in oil this year. In fact, there's another type most investors don't know about that can still turn a profit when the price of oil is $30…
How to Invest in Oil, Method No. 2: Target VSF Drillers
Investors will want to target VSF drilling companies in 2016. That's because they drill wells that cost 88% less than the average fracking job.
"VSF" stands for vertical, shallow, formula drilling. This is when a company drills wells that are only a few thousand feet deep in order to quickly produce a large amount of volume. VSF wells can still turn a profit during low price environments since they only cost $600,000 or less during the entire production process.
Since deep fracking projects can cost $5 million or more, they can drown companies in debt when oil prices are low. That's because high production volumes don't offset surging operating costs when prices are near their current $29 levels.
"The extension of vertical, shallow pattern drilling emphasizing known basins and low-cost operations will actually be encouraged in this kind of climate," Moors said in February 2014, when WTI crude oil prices tumbled below $60 for the first time since 2008. "This is always the way money is made when oil and gas come under pressure."
One company pursuing VSF drilling projects this year is Crescent Point Energy Corp. (NYSE: CPG). On Jan. 7, the Canadian oil firm announced it will drill vertical, shallow wells in Canada's Saskatchewan province as part of its capital expenditure plans for 2016. CPG's average one-year price target among Yahoo! Finance analysts is $15.48 a share – up 69.6% from its last closing price of $9.13.
The Bottom Line: Most retail investors don't know how to invest in oil stocks anymore. With oil prices at their lowest levels since 2003, there aren't any oil companies offering explosive gains anytime soon. That's why we recommend investing in acquisition targets and cheap VSF drillers. These types of companies offer safe opportunities to bank profits as prices remain volatile in the short term.
Alex McGuire is an associate editor for Money Morning who writes about energy. Follow him on Twitter for the biggest oil and gas updates.
Like us on Facebook: Money Morning
The Second Arab Spring Is Unraveling: Major events are unfolding in the Persian Gulf, and the turmoil has huge implications for the oil sector. One factor in particular is certain to massively disrupt global oil trade – sending prices into a deeper period of volatility…