Facebook Inc. (Nasdaq: FB) is set to report earnings on Wednesday, Jan. 27. Analysts predict the social media juggernaut will report earnings per share (EPS) of $0.67 on $5.36 billion in revenue during Q4 2015.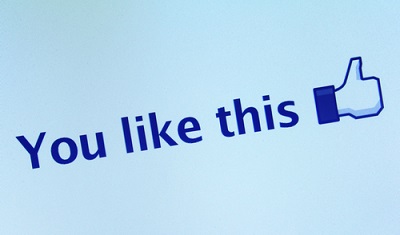 Facebook reported strong EPS of $0.57 on $4.5 billion in revenue during the third quarter, but the FB stock price is still down 8% in 2016.
That has some investors wondering if this is a good time to buy Facebook stock since it's trading at a "discount." After all, FB stock opened today at $97.61. That's 11.71% below its 52-week high of $110.65.
But first, Money Morning readers need to understand why the FB stock price is dropping in the first place…
Because of the slowing economy in China and volatile oil prices, global markets are tanking. Facebook stock has been pulled down along with many other stocks during the uncertainty. The Nasdaq is already down over 10% in the last month, and the Dow Jones has fallen 8.13% in the same time. FB stock is faring slightly better than the Nasdaq, although it's still down 8.31%.
But according to Money Morning Chief Investment Strategist Keith Fitz-Gerald, "There's always opportunity in chaos and current market conditions are no exception."
And here's what he has to say about how investors should play FB stock during this current market chaos…
Is FB Stock a "Buy" in 2016?
Fitz-Gerald says that Facebook stock makes his list of companies you want to own right now…
"Focus on quality stocks selling products and services the world cannot live without," Fitz-Gerald said. "In tech, for example, that includes names like Facebook Inc. (Nasdaq: FB), Apple Inc. (Nasdaq: AAPL), and Alphabet Inc. (Nasdaq: GOOGL)."
You see, Facebook has evolved into more than just a social network. The company has strong fundamentals, and the decline in the FB stock price is part of the broad sell-off of 2016.
And Fitz-Gerald says that even though we're facing a bear market, investors need to make their decisions from a place of strength rather than fear.
It's possible that Facebook stock could still sell-off in the short term, but if you're looking to buy and hold a stock for five or 10 years, FB is a great opportunity.
And right now, Facebook's revenue growth makes FB stock attractive for long-term investors.
One of those sources of revenue growth will be mobile picture app Instagram. Research firm eMarketer expects that Instagram will bring in $595 million in mobile ad revenue for 2015.
And Instagram is just begging to show its potential. In 2015, 32% of teens who were surveyed by Piper Jaffray stated that Instagram was the most important social network to them. That was the largest amount for any social media site.
Those findings were supported by Instagram's massive user growth.
When CEO Mark Zuckerberg first purchased Instagram in 2012, it only had 30 million users. But in September, Instagram reported that it had 400 million monthly active users (MAUs). That is 80 million more than the 320 million MAUs that Twitter Inc. (NYSE: TWTR) reported in its Q3 2015 earnings report.
Aside from Instagram, analysts also expect Facebook to discuss the January pre-sales results of its virtual reality headset, Oculus Rift.
Facebook acquired Oculus VR in March 2014 for $2 billion. Research firm CCS Insight projects that the augmented and virtual reality device market will be worth $4 billion by 2018, double what Zuckerberg paid for Oculus VR.
Zuckerberg also has plans to extend Oculus' application beyond games, which will provide the company with even more revenue.
"After games, we're going to make Oculus a platform for many other experiences," Zuckerberg stated. "Imagine enjoying a courtside seat at a game, studying in a classroom of students and teachers all over the world, or consulting with a doctor face-to-face – just by putting on goggles in your home."
In Facebook's Q4 2015 earnings report, investors should focus on revenue generation from Instagram, pre-sale numbers from Oculus VR, and growth in MAUs for Facebook and Instagram. These are all factors that will move the FB stock price for years to come.
The Bottom Line: Facebook will report Q4 2015 earnings on Jan. 27, 2016. Despite the volatility of the overall market, FB stock can capture back early losses in the year by exceeding expectations. Facebook has outperformed analysts' EPS expectations in 12 out of its last 13 quarterly reports.
Jack Delaney is an associate editor for Money Morning. You can follow him on Twitter and follow Money Morning on Facebook.
The Markets Will Crash Again: The cracks are already showing. But the impending collapse is also an opportunity. By understanding these five "Super Crash" inevitabilities and making key adjustments, investors can protect their portfolios from the downside while positioning for the upside. This is your last chance to act before it's too late…