Uber... Airbnb... Pinterest... SpaceX...
If you listened to the mainstream Wall Street media, these are the potential major 2016 initial public offerings you'd be "keeping an eye on."
You and every other investor...
While we don't follow the herd here, I do track tech IPOs.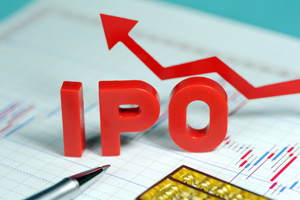 That's because IPOs are the primary way in which tech startup investors - venture capitalists, hedge funds, and the like - cash out and make their fortune. They're the lifeblood of Silicon Valley.
Moreover, healthy numbers of IPOs drive a bull market higher because they pull in lots of fresh cash.
Now, the 2015 IPO market was a huge disappointment for investors. Only 169 companies went public last year, raising a combined $30 billion in proceeds. That's the lowest amount since 2009.
Many high-tech firms postponed their stock debuts last year because they feared the market's volatility. To me, that means the IPO market is due for a turnaround in 2016.
But instead of chasing after "hot" startups that may or may not go public this year - Uber and the rest - today I'm going to reveal the facts about four fast-growing tech firms that almost certainly will make their IPOs in 2016. They're the sorts of IPOs we can track to assess the market's health.
These aren't on Wall Street's radar... but they'll now be on yours.
And because the IPO market remains the best way to buy into the next hot growth stock, I'll show you the smartest way to invest in this very lucrative asset class...
The First Sign of Good Things to Come
The tech sector definitely underperformed in 2015. High-tech and Internet companies raised $9.5 billion in 2015, well down from the $40.8 billion in deals in 2014, according to Dealogic. (To be fair, the Alibaba Group Holding Ltd. [NYSE: BABA] IPO in September 2014 raised $21.8 billion alone.)
But tech IPOs ended the year on a high note. Software tool developer Atlassian Corp. Plc. (Nasdaq: TEAM) scored a big win when it went public Dec. 9.
First, it priced shares above the expected range, the only tech company to do so since September. And second, it soared more than 30% above its offering price of $21 a share.
Plus, even though the market started the year with a sell-off, Atlassian has done well. Shares are trading at around $25, up 19% from their offering price.
Silicon Valley has a deep pipeline of startups ready to go public. Dow Jones Venture Source notes there are more than 130 startups now valued at $1 billion and up. All told, these startups are worth a collective $480 billion.
Even if the markets remain volatile, as I expect, plenty of these new issues will reward investors and outperform the markets in 2016.
That's why I'm watching the IPO market so closely this year - and these four under-the-radar startups in particular...
Under-the-Radar IPO No. 1: Nutanix
First up is Nutanix, which could complete an IPO within the next few weeks. This data storage firm has seen its revenue surge eightfold over the past two years to around $240 million.
Nutanix offers an all-in-one "converted storage" appliance for corporate data centers that combines a computer server and storage. Further, the San Jose, Calif.-based company's "virtualization hypervisor" software helps data centers run more efficiently.
The $47 billion data storage market is in flux as older systems are ill-equipped to handle the types and amount of data that companies are now generating. Companies want solutions from firms like Nutanix, which can better control all the data being produced by and exchanged between video streaming services, cloud storage services, and smartphones.
That explains why Nutanix, which filed to go public late last year in hopes of raising $200 million, has garnered a pre-IPO valuation of $2 billion.
Under-the-Radar IPO No. 2: Twilio
Later in the first quarter, keep an eye out for an IPO from Twilio Inc., which helps software developers add messaging functions to their apps.
Twilio has deep expertise in application programming interface (API). Its platform allows developers to build voice, video, and text messaging functions within apps.
It's a potential cash machine.
Every time a text or phone call is launched inside of one of the apps bolstered by its API technology, Twilio reaps a modest royalty. At last count, more than 550,000 developers were working with the San Francisco company's tech.
Companies as diverse as eHarmony Inc., Uber Technologies Inc., Airbnb Inc., Wal-Mart Stores Inc. (NYSE: WMT), and Home Depot Inc. (NYSE: HD) have created apps for their customers and employees using Twilio's service.
Under-the-Radar IPO No. 3: Okta
Later in the spring or early summer, look for an IPO for Okta, which has raised $230 million from legendary Silicon Valley venture capital firms such as Andreessen Horowitz, Greylock Partners, and Sequoia Capital.
Okta provides "single sign-in" software for all the new cloud-based applications that businesses are adopting today. The San Francisco-based company has more than 2,700 clients, including LinkedIn Corp. (Nasdaq: LNKD), MGM Resorts International (NYSE: MGM), and software giant SAP SE (NYSE ADR: SAP).
Those firms use Okta's software to much more easily connect to thousands of applications and services, such as Amazon Web Services, Box, Dropbox, Oracle, DocuSign, and Workday.
Under-the-Radar IPO No. 4: Coupa
The fourth startup on our radar - though not Wall Street's... yet - is Coupa. The software company helps managers get a grip on expenses as a company pursues rapid growth.
Talk about a "needy" client base - the Valley is teeming with young companies that can boast of 100% annual revenue growth, only to find that expenses are growing even faster.
Coupa's procurement software tracks invoicing, expense management, sourcing, inventory, contract management, travel expenses, budgeting, and analytics.
To date, the San Mateo-Calif.-based company says it has handled more than $120 billion in client transactions - and saved those clients more than $5 billion through smart and coordinated expense controls.
The Smarter Play
Even after 2015's so-so market, investing in IPOs - that is, getting in on the ground floor of high-growth firms - remains attractive. However, it also is still volatile and unpredictable... risky.
That's why, as excited as I am about these four startups, I want to show you a better and more cost-effective way to play IPOs than simply buying brand-new issues in the open market.
I'm talking about the First Trust IPOX-100 Index Fund (NYSE Arca: FPX). It's an exchange-traded fund (ETF) every tech investor ought to own.
Launched in 2006, FPX was the first "IPO ETF" - and it seeks to mirror the IPOX-100 U.S. Index and the broad market for new issues. The fund's managers buy its holdings shortly after their first day of trading - they don't buy on that first day in order to avoid thin-trading and volatile stocks. And then they generally hold those stocks for their first 1,000 days on the public market.
While FPX is broadly diversified, roughly 40% of its top 20 holdings relate to tech or the life sciences - our focus here. It holds about 100 stocks and gives investors access to finance, auto, retail, heavy industry, energy, and a smattering of metals.
Here are a few examples:
Now trading at around $46.50, FPX is cheaper than many of its holdings, making it a cost-effective way to cash in on the 2016 IPO rebound.
That also makes it a sleep-easy investment for today's volatile markets. Over the last five years, FPX has returned has returned 98% to investors.
Instead of chasing after the "big name" IPOs - and maybe getting badly burned - this is the kind of tech-centric ETF you want to buy and hold for the long haul. With it, you'll tap into the steady stream of innovations and profits that IPOs represent - with hardly any of their risk.
Follow Money Morning on Facebook and Twitter.
The Hidden Way to Play China: Scary economic headlines coming out of China are obscuring an enormous profit opportunity. While Wall Street dithers, we'll reap maximum gains in a Chinese sector that'll triple in value to $1 trillion by 2019...
Join the conversation. Click here to jump to comments…
About the Author
Michael A. Robinson is a 36-year Silicon Valley veteran and one of the top tech and biotech financial analysts working today. That's because, as a consultant, senior adviser, and board member for Silicon Valley venture capital firms, Michael enjoys privileged access to pioneering CEOs, scientists, and high-profile players. And he brings this entire world of Silicon Valley "insiders" right to you...
He was one of five people involved in early meetings for the $160 billion "cloud" computing phenomenon.
He was there as Lee Iacocca and Roger Smith, the CEOs of Chrysler and GM, led the robotics revolution that saved the U.S. automotive industry.
As cyber-security was becoming a focus of national security, Michael was with Dave DeWalt, the CEO of McAfee, right before Intel acquired his company for $7.8 billion.
This all means the entire world is constantly seeking Michael's insight.
In addition to being a regular guest and panelist on CNBC and Fox Business, he is also a Pulitzer Prize-nominated writer and reporter. His first book Overdrawn: The Bailout of American Savings warned people about the coming financial collapse - years before the word "bailout" became a household word.
Silicon Valley defense publications vie for his analysis. He's worked for Defense Media Network and Signal Magazine, as well as The New York Times, American Enterprise, and The Wall Street Journal.
And even with decades of experience, Michael believes there has never been a moment in time quite like this.
Right now, medical breakthroughs that once took years to develop are moving at a record speed. And that means we are going to see highly lucrative biotech investment opportunities come in fast and furious.
To help you navigate the historic opportunity in biotech, Michael launched the Bio-Tech Profit Alliance.
His other publications include: Strategic Tech Investor, The Nova-X Report, Bio-Technology Profit Alliance and Nexus-9 Network.