With global markets continuing to fall in 2016, Money Morning has compiled the best bear market investments to hold in 2016 when the markets are volatile.
In the last month, the S&P 500 dropped 5.07%. That marked the index's worst January since the one before the market bottomed in 2009. And since mid-May, the Dow, Nasdaq, and S&P 500 have all fallen 10.3%, 9.2%, and 9%, respectively.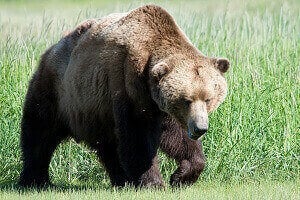 Many stocks in the S&P 500 have tumbled into bear market territory in early 2016, after declining more than 20% from recent peaks.
That volatility has many investors panicking in the face of a bear market in 2016. That's why we turned to Money Morning experts for their advice on how to protect your money – and even profit – during a bear market.
"It's tough to be an investor today," Money Morning Executive Editor Bill Patalon said. "This is perhaps the most challenging market since the meltdown in 2008. At the same time, investors need to be in the market to have any hope of growing their wealth."
Still, Patalon says investors don't have to take on unnecessary risk and accept subpar returns.
Money Morning Technical Trading Specialist D.R. Barton agrees. He admits that the markets are volatile and that investors are justified in being nervous, but that doesn't mean there aren't still opportunities to profit.
"There will still be good moves to play on individual stocks and in some sectors," Barton said. "I expect some good earnings reports out of Big Tech that will give at least shorter-term pops to some big-name tech stocks."
But you can't just run out and grab any stock at a discount now. Instead, both Patalon and Barton refer to today's market as a "stock picker's market." That means you need to be selective and only buy in if the company is fundamentally strong enough to weather a down market.
So we asked these two experts to list their three favorite bear market investments for investors to buy and hold during volatile times. And they delivered three picks that can protect your wealth, and deliver profits, even during a bear market…
Bear Market Investments, No. 1: Facebook Inc. (Nasdaq: FB)
Facebook Inc. (Nasdaq: FB). Barton said the "online theme" continues to be dominant in markets. He cites Facebook and Alphabet/Google for online advertising, Amazon.com Inc. (Nasdaq: AMZN) for online retailing, and Netflix Inc. (Nasdaq: NFLX) for online content delivery as the major beneficiaries. The four, dubbed FANG stocks, led the run-up in the second half of 2015.
For Q1 2016, Barton still likes Facebook thanks to its mobile advertising dominance.
In its last earnings report, FB reported it grew per-user ad revenue 24% on a year-over-year (YOY) basis. The world's largest social networking site also said mobile now makes up 80% of ad revenue. That's up from 69% in the same quarter a year ago.
User engagement also continues to grow. The daily active user (DAU) count was 1.04 billion in Q4, up 17% YOY. The mobile DAU tally was 934 million, up 25% YOY. Monthly active users (MAUs) were 1.59 billion, an increase of 14% YOY. Mobile MAUs were 1.44 billion, a 21% jump YOY.
FB shares hit an all-time intraday high of $115.31 Monday even when the broader markets were all in the red. The Facebook stock price is up 52% in the last 12 months, and FB is one of the best bear market investments you can hold in 2016.
Bear Market Investments, No. 2: Alphabet Inc. (Nasdaq: GOOGL)
 Barton is also a fan of Alphabet Inc. (Nasdaq: GOOGL), which continues to dominate and grow in search.
In Q4, the company held a 63.9% share of the U.S. search market. Additionally, RBC Capital Markets analysts estimate that Google's YouTube alone will generate $7 billion in revenue in 2016.
Barton expects Google shares to jump when it breaks out those YouTube numbers in Q4 results after Monday's close. Analysts expect GOOGL to earn $8.10 per share, up from $6.88 a year. Revenue is forecast to come in at $20.8 billion, up 15% YOY.
eMarketer estimates Google's net mobile Internet ad revenue will rise to about 70% of total net ad revenue by 2017, up from 50% in 2015. Ahead of the earnings release, Wedbush upped its Google price target from $740 to $800.
At a recent $772.67, GOOGL's $520 billion market cap is quickly approaching that of Apple Inc. (Nasdaq: AAPL), the most valuable company in the world. GOOGL stock is up almost 44% in the last year, making it No. 2 on our list of best bear market investments for 2016…
Bear Market Investments, No. 3: American Electric Power (NYSE: AEP)
 Barton says investors should look at the utility sector as a "short- to intermediate-term place to stash some cash." A name that stands out for Barton is American Electric Power Co. Inc. (NYSE: AEP).
The company delivers electricity to almost 5.4 million customers in 11 states. AEP sports a stable 3.59% dividend yield, and Barton says shares should continue to benefit from low oil fuel prices.
AEP has paid a quarterly dividend without interruption since June 19, 1910. Of the 25 analysts that cover the stock, 14 rate AEP "Buy," and 10 maintain a "Hold," according to data from The Wall Street Journal. Shares are up 7.19% year to date, while the overall market is down 5.7%.
Stay informed on what's going on in the markets by following us on Twitter @moneymorning or liking us on Facebook.
The Gold Mining Revolution: Technological advancements in gold mining have been stagnant, but one tiny Canadian company is about to change that. Its special extraction method will slash production costs and send gold prices soaring. In fact, this nano cap could disrupt the entire industry…