Ferrari NV (NYSE: RACE) reported mixed Q4 results and uninspiring guidance Tuesday, sending Ferrari stock sinking more than 15% to an all-time low of $34.03. At today's low, the Ferrari stock price is now down more than 44% from its all-time high.
But there's a bigger reason Money Morning experts recommend avoiding Ferrari stock in 2016, aside from today's earnings report.
But first, here are today's earnings figures...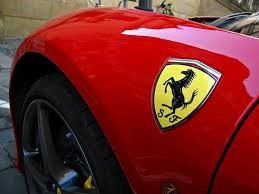 Tuesday's glum report gave investors the first look at how the luxury car maker is operating independent of parent company Fait Chrysler Automobiles NV (NYSE: FCAU). On Jan. 3, Ferrari completed the announced separation of the Ferrari business from FCAU, which was previously its largest shareholder.
Ferrari went public on Oct. 21, 2015, in one of the most highly anticipated IPOs of 2015. Shares were priced at $52, the top end of the $48 to $52 range. On Oct. 28, shares of RACE closed below the IPO price at $51.87 after four straight days of losses. Shares have been trending lower since and are down 35% since the IPO.
Earnings and guidance are sending shares lower still.
Q4 earnings per share (EPS) came in at 0.28 euros ($0.31), below Capital IQ consensus of 0.35 euros ($0.38). Revenue of 744 million euros ($811.96 million) came in slightly lower than forecasts for 736.32 million euros ($803.58 million).
Also troubling is that the company has taken on a pile of debt.
Net debt at the end of 2015 was 1,938 million euros ($2.11 billion). That compared to a net cash position of 566 million euros ($617.70 million) from Dec. 31, 2014.
Shipments totaled 7,664 units in 2015, up 6% year over year, driven by a 17% increase in sales of its 8-cylinder models (V8). Shipments of the 12-cylinder models (V12), however, were down 24%.
China was a soft spot. While sales in the Asian nation rose 7% in the quarter, they fell 10% on a year-over-year basis. China was the No. 1 auto market in 2015, selling 24.6 million units, up 4.7% YOY.
The company's 2016 guidance was also disappointing. Ferrari sees FY2016 revenue around 2.9 billion euros ($3.16 billion). That was short of the 2.93 billion euros ($3.197 billion) Capital IQ projected.
While many of the Ferrari earnings numbers disappointed investors, there is actually a bigger reason to avoid Ferrari stock right now. And we've been warning investors about this since the high-profile Ferrari IPO...
The Big Reason to Avoid Ferrari in 2016
We recommend avoiding Ferrari stock until the volatility in the IPO market settles down.
The IPO market has been soft since August, when stock market volatility began in earnest. Fear dragged many new issues lower. By the end of 2015, more than half of all 2015 IPOs were trading below their offer price.
Volatility and fear heightened this year, and that has weighed on all new issues.
There were no U.S. IPOs in January. That marked the first month without any new issues since September 2011, when the Eurozone crisis was at its peak and the debt rating of the United States had just been downgraded, according to Dealogic.
Initial volatility is always the biggest risk for IPO investors. Money Morning Chief Investment Strategist Keith Fitz-Gerald says newly issued stocks are always dangerous because they can cause huge losses for anyone who isn't a Wall Street insider.
"IPOs are little more than a get-rich-quick scheme that's so heavily stacked against you that it makes the house odds in Vegas seem downright conservative," Fitz-Gerald said in June.
A good rule of thumb for new stocks like Ferrari is to wait a few quarters before jumping in feet first. That's because you need to make the company prove it's worth your money by impressing you with a few solid earnings reports.
"IPO hype is based on what 'could be,' not what 'is,'" Fitz-Gerald said. "Many times management cannot make the jump, and you do not want to pay the price for finding out which is which."
Ferrari still has a long road ahead as evidenced by its latest report, and investors should tap the brakes for right now.
Stay informed on what's going on in the markets by following us on Twitter @moneymorning or liking us on Facebook.
The Gold Mining Revolution: Technological advancements in gold mining have been stagnant, but one tiny Canadian company is about to change that. Its special extraction method will slash production costs and send gold prices soaring. In fact, this nano cap could disrupt the entire industry...
Related Articles: