4:30 P.M. UPDATE: The Twitter stock price dropped to $13.25 after hours within a few minutes of Twitter's Q4 2015 earnings report.
Twitter reported earnings per share (EPS) of $0.16 on $710 million in revenue. Analysts expected Twitter to report $0.12 on $710 million in revenue.
The TWTR stock price plummeted after earnings because the company did not report any growth in monthly active users (MAUs). Twitter was only expected to report an increase of 4 million MAUs, but the company reported 320 million, the same number reported in Q3 2015.
Previous story follows:
Yes, the Twitter stock price is trading at all-time lows, and that's why so many investors are viewing TWTR as a bargain before the company releases its Q4 2015 earnings today (Wednesday).
The Twitter stock price hit a 52-week high of $53.49 in April, but opened at just $14.62 this morning. That's a loss of 72.66%.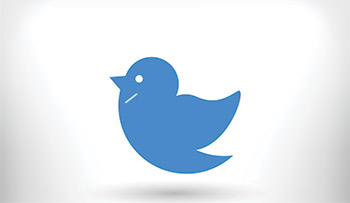 Some investors believe that TWTR stock is "too cheap to ignore" right now. Others don't want to miss out on an opportunity like when Facebook Inc. (Nasdaq: FB) stock was trading as low as $19 per share.
Before we look at whether or not Twitter Inc. (NYSE: TWTR) is a good investment right now, I want to make sure Money Morning readers know what to expect from earnings today…
Normally, EPS and revenue growth are the two most important figures reported in quarterly earnings reports. Analysts at data company FactSet project that Twitter will announce adjusted EPS of $0.12 on $710 million in revenue. That matches last year's EPS and will be a revenue jump of 48% from last year. But social media stocks are different…
You see, Wall Street places a huge emphasis on the growth of MAUs. Advertisers want as many people as possible to see their ads and campaigns, so these companies look for social media platforms with large audiences.
And Twitter is lagging behind the competition…
Facebook reported 1.59 billion MAUs in its Q4 2015 earnings report, while Twitter reported just 320 million in Q3 2015.
Twitter will never reach Facebook in MAUs. But now, Facebook's photo-sharing app Instagram has even surpassed Twitter in MAUs. Facebook CEO Mark Zuckerberg did not give a specific update on how many users Instagram had in the latest earnings report, but Instagram did announce it had 400 million MAUs in September.
CEO Jack Dorsey's company only added 4 million MAUs from Q2 to Q3 in 2015, and we expect growth in MAUs to be flat once again.
And that's not the only issue facing Twitter stock…
After analyzing some of Dorsey's recent moves, we found one big issue that confirmed our thoughts on whether or not you should own TWTR stock after Q4 2015 earnings are announced today…
The Twitter Stock Price Has Further to Fall After Q4 Earnings
Twitter recently announced that it plans to make changes to its timeline, and the changes are rolling out today. Instead of tweets appearing in chronological order, an algorithm will determine what tweets it believes a user will most likely want to see.
Many on Wall Street think this will annoy users. But there is an even bigger issue to worry about now…
Changing Twitter's timeline means Dorsey is fundamentally changing the entire company. He's throwing anything at the wall now to see what sticks, and he's making the moves he thinks will appeal to Wall Street.
Twitter is known and loved by its hardcore fan base for its 140-character restriction. But there have been rumors that Dorsey even wants to do away with that, expanding a tweet to as many as 10,000 characters. Under his reign, the CEO removed character-length restrictions for direct messages.
You see, CEOs like Mark Zuckerberg and the late Steve Jobs showed a talent for anticipating user demand. They made products and services that people didn't even know they wanted, but over time couldn't live without.
Dorsey hasn't shown that ability.
When he was named permanent CEO in October, he was tasked with attracting more users and making the service easier to use.
His efforts like "Moments" and turning the "Favorite" button into a "Like" button with a heart aren't paying off. Twitter is a great platform for real-time data, but Dorsey hasn't harnessed that power to successfully grow revenue.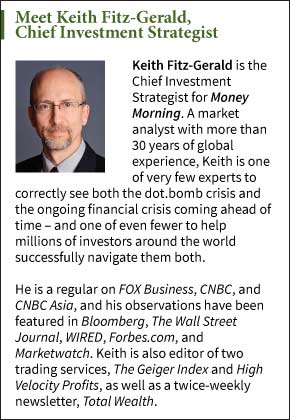 And Money Morning Chief Investment Strategist Keith Fitz-Gerald highlighted a very important fact for our readers on Monday.
"At the end of the day, the company still hasn't turned a profit and may never do so," Fitz-Gerald stated.
Twitter beat expectations in Q3, but the Twitter stock price still fell 10% in after-hours trading. Because of bearish stock markets and the fundamental flaws of the company, buying TWTR after Twitter's Q4 2015 earnings is not a safe move.
Jack Delaney is an associate editor for Money Morning. You can follow him on Twitter and follow Money Morning on Facebook.
Opportunity Alert: It's true that you would have to be a fortune teller to know exactly when a bear market would start and end. But fortune telling isn't Chief Investment Strategist Keith Fitz-Gerald's profession. His goal is to protect your wealth, maximize gains, and help you focus on what's really going on in the market. In his Money Map Report, this financial guru has used his years of experience as a trader in one of Wall Street's leading firms to help his readers find 86 double- and triple-digit winners. You can learn more about Keith's Money Map Report here…