As the $600 million signal that hit last week shows, oil prices are ready to start climbing. There is just one last thing that needs to happen…
Tuesday was a case in point.
The International Energy Agency's (IEA) report on global oil demand projections, combined with the continuing oil supply glut, pushed oil prices below $30 a barrel.
What we have here is the classic balance of supply and demand. Here, the levels of investment and investor interest in oil and natural gas companies follow a simple logic.
When supply exceeds demand, investors lose interest and prices fall. On the other hand, when demand outgrows supply, investors go back in, raising prices.
But these days that dynamic has been fundamentally altered…
For the first time in my memory – which spans over four decades in this business – half of that equation is no longer in question…
And that leads us to the final step needed for oil prices to recover…
Supply Is No Longer a Concern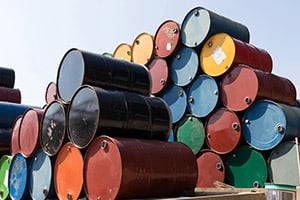 We know the supply side is covered… and then some.
There are more extractible reserves available, both conventional (stick a vertical straw down and suck it up) and unconventional (shale and tight, recovered using horizontal drilling and fracking) oil – more than anybody could have predicted five years ago.
And with thousands of American companies (most private and small) as well as entire countries dependent upon selling whatever they can extract, the supply side has remained stubbornly in surplus.
Demand continues to increase, although not at the level of supply. That's because supply is here reflecting the needs of national budgets and the bottom lines of companies, rather than those of the market as a whole.
That means a downward pressure on price.
In the past, that would result in a cut back in production and the setting of a new pricing equilibrium. These days, that rebalancing mechanism has stopped working, as everyone expects additional supply to easily come on the market as soon as oil prices inch up.
One requirement to break oil out of this pattern has already happened. As I wrote last week, a $600 million signal that oil is ready to move up just happened.
Now, just one more thing has to take place for oil to start rising…
OPEC Is Hurting for a Deal on Production
In short, there has to be an agreement by the primary global producers to cut production.
And there is plenty of incentive for this deal to happen.
Every OPEC member is now into significant deficit financing and budget cuts due to the low crude price. With the notable exceptions of Saudi Arabia, Kuwait, and the United Arab Emirates, every other member of the cartel has lobbied for production cuts.
Even so, OPEC members are increasing sales as much as they can in a desperate attempt to shore up their budgets. And OPEC, for the first time in years, has effectively suspended members' monthly production quotas.
Of course, this only guarantees further over-supply, and so even more downward pressure on oil prices. Saudi Arabia, which can weather current oil prices for some time, is nevertheless intent on pushing out the higher-cost producers of the world. Only an internationally coordinated production cut would sway the Saudi's to change their mind.
Meanwhile, the world's other big, centralized oil exporter needs an oil deal… fast.
Russia Cannot Last Much Longer
Russia is once again experiencing a run on the value of the ruble, as well as rapidly growing inflation.
The ruble exchange rate is now pushing up to 80 to the dollar, putting another round of pressure on central bank hard currency reserves…
And on its budget.
You see, Moscow must trade oil in U.S. dollars, as do virtually all other international exporters and importers. That makes the price of oil (in dollars) crucial to the national budget.
But this budget was put together with the expectation of a $70 to $80 per barrel Brent price (the international benchmark crude oil price set daily in London), and was later painfully and ineffectively revised closer to $50 per barrel.
But even that is not enough with Brent currently hovering around $30 per barrel.
So Russia, just like OPEC, is hurting badly from lower prices, and would benefit from any deal to boost prices.
But just like Saudi Arabia, they're not going to cut production alone. That would do nothing but decrease their own revenue.
Any attempt to agree to rebalance supply to current demand levels, therefore, must be led by an international accord to cut production together.
This deal must be led by OPEC and Russia – oil exporters with control over production and sales under centralized government control.
When that happens, oil will start climbing.
Follow Money Morning on Facebook and Twitter.
Why Oil Prices Are About to Rise: Crude oil is set to stage a rebound, thanks to a historic $600 million signal that flashed last week. This is the largest event of its kind in history – and it clearly shows oil prices are gearing up for long-term gains…
Join the conversation. Click here to jump to comments…
About the Author
Dr. Kent Moors is an internationally recognized expert in oil and natural gas policy, risk assessment, and emerging market economic development. He serves as an advisor to many U.S. governors and foreign governments. Kent details his latest global travels in his free Oil & Energy Investor e-letter. He makes specific investment recommendations in his newsletter, the Energy Advantage. For more active investors, he issues shorter-term trades in his Energy Inner Circle.