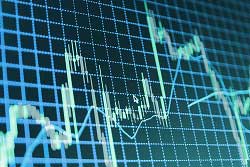 Finding the right investment strategies is extremely important right now, with market volatility at its highest level in months.
The VIX Index (INDEXCBOE: VIX), which is Wall Street's measurement of market risk and investor fear, is up 50% this year.
The Dow Jones Industrial Average is also down nearly 9% this year. And at 15,963 as of Feb. 12, the Dow is only about 14% higher than it was right before the 2008 financial crisis.
Investors can't afford to not have the best investment strategies available.
That's why our Money Morning experts put together a list of the best investment strategies for 2016. Here's a preview of their recommendations:
Options Trading Specialist Tom Gentile has two options trading strategies that will help investors make money in both bear and flat markets.
Chief Investment Strategist Keith Fitz-Gerald has an investment strategy that will put investors' money to work for them, earning a potential 2,426% profit.
Resource Investing Specialist Peter Krauth has a worst-case-scenario trading strategy that would help investors profit if a negative-interest-rate policy comes to the United States.
Here's a look at all of their investment strategies that will protect your money, and even help you profit, during this bear market...
The Best Investment Strategies for 2016
Follow me on Twitter @cgsaucier or like us on Facebook.