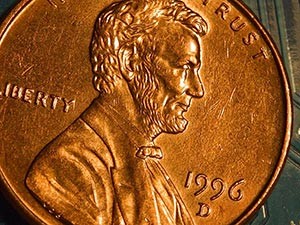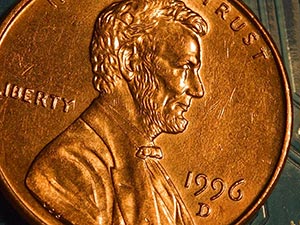 Finding the best penny stocks to buy can be extremely lucrative for investors. Some can even return quadruple-digit gains in just a matter of weeks.
Take Cloudweb Inc. (OTCMKTS: CLOW), for example. Shares of the miniscule web hosting company have exploded more than 8,000% just this month alone.
That's why we've picked the three best penny stocks to buy for 2016.
But penny stock investing can also be risky. Some of these companies engage in pump-and-dump scams or fail to disclose critical financial information.
Money Morning Chief Investment Strategist Keith Fitz-Gerald - a seasoned market analyst and trader with more than 30 years of global experience - says you can find the best penny stocks to buy for 2016 by following two simple rules. All you have to do is conduct some research and avoid common pitfalls that can leave you penniless.
"Tiny microcap companies - penny stocks by any other name - can be fabulously profitable over time when done right," he said. "They can be a great complement to a disciplined investment strategy as long as you keep the risks in perspective."
Here are two methods for finding profitable penny stocks - as well as our top three picks for 2016...
Two Tips for Finding the Best Penny Stocks to Buy for 2016
Finding the Best Penny Stocks to Buy for 2016 Tip No. 1: Study the 10-K
One tip for penny stock investing is not placing faith in a company if the management doesn't. And the easiest way to figure out if the higher-ups aren't optimistic about the firm's future performance is by reviewing the 10-K.
"I've analyzed thousands of companies during the course of my career, and it's not always obvious which ones have the best potential," Fitz-Gerald explained back in December. "That's why I recommend you take a detailed look at a company's 10-K as part of your pre-investment research."
A 10-K report is an annual summary of a company's financial performance. It includes the firm's financial history, outstanding shares, organizational structure, and earnings per share.
But the most important aspect of a penny stock's 10-K is the executive compensation. If you see that the CEO and other board members are paid with cash and don't own any stock options, it suggests they're trying to make as much money as possible before the company inevitably goes bankrupt.
This is one of the biggest red flags to look out for when searching for the best penny stocks to buy.
"My experience suggests that there's a direct correlation between CEO pay and performance," Fitz-Gerald said. "The more they get, the worse their companies do."
But that's not the only thing to look at when picking the best penny stocks. Here's the second crucial penny stock investing tip...
Finding the Best Penny Stocks to Buy for 2016 Tip No. 2: Avoid Firms with Paid Promotions
Another huge sign that a penny stock is unsafe is its use of paid promotions. These can range from a brochure in the mail to a simple phone call to your house.
You see, promoters typically work in collusion with corporate insiders in "pump and dump" scams. That's when they use slick and convincing copywriting to encourage unknowing investors to buy shares of a penny stock.
"Many times analysts take large cash payments in return for providing glowing coverage," Fitz-Gerald said, "or they receive shares that they can quickly unload after they trigger their intended buying spree."
After the stock price soars, these promoters and insiders sell their shares at the inflated price. That gives them quick profits and causes the victims to lose most - if not all - of their investment.
A modern example of a pump-and-dump is the "misdialed" call scam. It's when a stranger leaves a "hot" investment tip for a friend on their answering machine. The voicemail is meant to sound as if the speaker didn't realize he or she called the wrong number. However, these strangers intentionally call the wrong number because they're being paid to leave the messages.
Despite these malicious scams, Fitz-Gerald says you shouldn't avoid penny stocks entirely. There are still a number of cheap stocks out there with financial transparency and strong growth potential.
That's why we picked out the three best penny stocks to buy in 2016...
These are the Three Best Penny Stocks to Buy for 2016
Best Penny Stocks to Buy for 2016 No. 1: Ekso Bionics Holdings Inc. (OTCMKTS: EKSO) is a manufacturer of bionic exoskeleton devices. These "wearable robots" are strapped on to soldiers, paraplegics, or amputees to enhance their strength and mobility.
EKSO stock is one of Fitz-Gerald's favorite penny stocks because it ties into one of his six Unstoppable Trends - Human Augmentation. This market involves technology that enhances human capabilities and allows us to accomplish tasks beyond our natural prowess.
And the market is growing at an "unstoppable" pace. Research firm MarketsandMarkets projects the valuation of the human augmentation sector to swell to $1.14 billion in just four years. WinterGreen Research projects it to grow to $2.1 billion by 2021.
At its current price of about $0.80 per share, EKSO is the perfect - and cheapest - way to play the exploding human augmentation market.
Best Penny Stocks to Buy for 2016 No. 2: Novavax Inc. (Nasdaq: NVAX) is a biotech company that develops vaccines for illnesses like pandemic flu viruses and rabies. It can make vaccine candidates within weeks using its Recombinant Nanoparticle Technology - a more efficient method of vaccine production that uses synthetic genes.
Money Morning Small-Cap Investing Specialist Sid Riggs - a long-time expert in identifying billion-dollar market catalysts in the small-cap sector - believes Novavax will soar more than 400% over the long term thanks to its disruptive technology. That also makes it an attractive target for a buyout, which would quickly deliver profits to any NVAX shareholder.
"The fact that NVAX can deliver vaccines in a fraction of the time, at a fraction of the cost, and set up operations in any part of the world, could revolutionize the entire vaccine industry and change the way vaccines are produced forever," Riggs said last year.
Right now, NVAX costs $5.03 a share. While that's a few cents above the SEC cut-off for penny stock classification, the stock's projected triple-digit gains will make you happy you paid extra.
Best Penny Stocks to Buy for 2016 No. 3: Plug Power Inc. (Nasdaq: PLUG) designs alternative energy fuel systems for industrial vehicles like forklifts and other material handlers. Its largest customer is Wal-Mart Stores Inc. (NYSE: WMT), but others include FedEx Corp. (NYSE: FDX) and Sysco Corp. (NYSE: SYY).
Plug's impressive clientele is the sole reason for the firm's massive growth. Sales grew substantially from $26.6 million in 2013 to $64.2 million in 2014. In its Q3 2015 earnings report, revenue increased 58% from the year-ago quarter to $31.4 million. The company was even named to Deloitte's list of the 500 fastest-growing companies in North America.
All of this contributes to Plug's 90% market share for fuel cells in the material handling industry. PLUG stock currently trades at $1.80 a share and has a one-year target estimate of $2.86 among Yahoo! Finance analysts. That would be a gain of 58.9% from today's opening price.
Alex McGuire is an associate editor for Money Morning. Follow him on Twitter at @AlexMcGuire92.
Like us on Facebook: Money Morning
The Stock Buyback Con Game: Stock buybacks make sense for some companies, but not for all. These days, they're often used to manipulate stock prices - and they've hit record levels lately. What's driving this growth is dangerous for you and our economy...