Investors are always on the hunt for hot penny stocks because they can post triple-digit profits in short periods of time.
That's why we picked out this week's five hot penny stocks outpacing the markets. One even brought in gains of 114%.
While penny stocks can bring huge profits, they can also bring big losses and high volatility. That's why Money Morning experts advise that penny stocks should only represent a small percentage of any portfolio. And one stock should never account for more than 2% of your investing capital.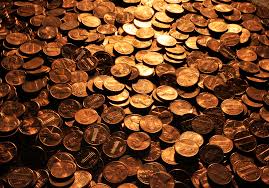 Money Morning Chief Investment Strategist Keith Fitz-Gerald says the key to finding the best penny stocks in 2016 is the same as finding any strong investment. You need to know what to look for and have the right risk tolerance and perspective.
At Money Morning, we focus primarily on penny stocks listed on major exchanges like the NYSE and the Nasdaq. That's because they are less risky than penny stocks trading on the Over-the-Counter market or the Pink Sheets.
They don't trade for literal pennies, but they still offer the potential for triple-digit gains over a short time frame.
Here are five hot penny stocks this week, and the huge gains they've posted...
Hot Penny Stocks No. 5: Yirendai (NYSE ADR: YRD)
Yirendai Ltd. (NYSE ADR: YRD) is an online consumer finance marketplace that connects borrowers and investors primarily in China. It offers standard, fast track, and vertical loan products. The company was founded in 2012 and is based in Beijing. Shares have been active since late January, when Needham initiated YRD with a "Buy" rating and an $8.50 price target. As one of the leading online lending peer-to-peer platforms in China, the firm believes YRD is well positioned to penetrate the large and underserved unsecured consumer finance opportunity in China. YRD shares ended last week at $4.80, a 30.4% gain for the week. YRD rose another 5.21% Monday to $5.05.
Continue reading for the rest of this week's hot penny stocks, including the 114% winner...
[mmpazkzone name="in-story" network="9794" site="307044" id="137008" type="4"]
Hot Penny Stocks No. 4: Vince Holding (NYSE: VNCE)
Vince Holding Corp. (NYSE: VNCE) designs and sells various contemporary fashion brand products worldwide. It operates through two segments, wholesale and direct-to-consumer. Shares got a lift in late January after announcing a new CFO. That followed the appointment of a new CEO in October. The hope is new management can turn the company around. In late December, VNCE reported strong earnings per share of $0.13 compared to estimates of $0.07, but gave a muted outlook. Shares finished last week up $1.42, or 32%, at $5.86.
Hot Penny Stocks No. 3: Republic Airways (Nasdaq: RJET)
Republic Airways Holdings Inc. (Nasdaq: RJET) offers scheduled passenger service on approximately 1,229 flights daily to approximately 101 cities in the United States and Canada under United Express, Delta Connection, or U.S. Airways Express/American Eagle. Airline stocks overall are enjoying record profits amid falling fuel prices. Oil prices are sitting at a 12-year low, which is helping revenue and profits. RJET warned last year it could be forced to file for bankruptcy amid a pressing pilot hiring and retention challenge. But in January, RJET said it has seen a significant slowdown in pilot losses after sealing a new pay accord. The company added it is coming "back into balance." RJET ended last week at $3.15, a 37% gain. RJET shares added 4.13% Monday to $3.28.
Hot Penny Stocks No. 2: SunEdison Semiconductor (Nasdaq: SEMI)
SunEdison Semiconductor Ltd. (Nasdaq: SEMI) develops, manufactures, and sells silicon wafers for the semiconductor industry globally. The company provides polished wafers for various applications, including memory, analog, radio frequency (RF) devices, digital signal processors, and power devices. On Feb. 18, the company said it would explore strategic alternatives following an unidentified investor's unsolicited interest in buying the company. Barclays has been hired to assist SEMI in a review of the company's prospects. Shares ended last week with a 55% gain.
Hot Penny Stocks No. 1: Electromed (NYSEMKT: ELMD)
Electromed Inc. (NYSEMKT: ELMD) designs, develops, manufactures, markets, and sells airway clearance therapy products globally. The company offers the SmartVest airway clearance system and related products, which helps patients breathe more easily. Shares have been moving higher since Feb. 10, after the company reported better than expected fiscal Q2 results. EPS came in at $0.13 versus estimates for $0.03. Revenue was $6.3 million versus forecasts for $5.1 million. Gross margins were up 78.2% compared to a gain of 69.17% a year earlier. Shares finished last week with a 21.2% gain and rose another 11% Monday morning. Shares are up a meteoric 114.21% year to date.
Stay informed on what's going on in the markets by following us on Twitter @moneymorning or liking us on Facebook.
The Gold Mining Revolution: Technological advancements in gold mining have been stagnant, but one tiny Canadian company is about to change that. Its special extraction method will slash production costs and send gold prices soaring. In fact, this nano cap could disrupt the entire industry...