To make thousands of dollars every month trading options, there are two key elements you need to know: where a stock is going and when it will get there.
There are hundreds of technical indicators out there – like the commodity channel index (CCI), the relative strength index (RSI), and the simple moving average – and we've talked about a few of these.
But of all the indicators that are out there, only one reigns supreme.
It tells you how tradable a stock is.
It tells you how effective a price move of a stock is.
It even tells you the likelihood of your options trades being winners.
In fact, basically every other technical indicator is derived from it. Yet not enough people know how to use this "guru" to make money.
So I'm going to tell you.
Volume Is the Master of Finding Winning Options Trades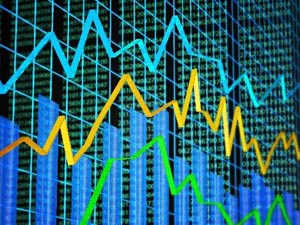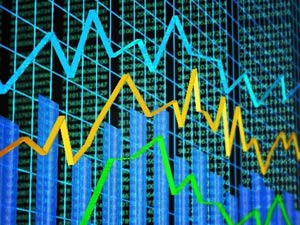 I've been trading for over 25 years, and this indicator has made me a lot of money.
Volume is the number of shares (or contracts for options) that trade over a period of time. Most of the time, it's looked at over daily intervals and is shown as a bar graph at the bottom of a chart. The bars can be changed to represent your time preference (such as one day, one week, or one month).
Many traders and investors misuse or flat-out ignore volume because they don't understand it or simply undervalue it.
Here are four reasons why volume is absolutely crucial to your trading career:
Volume can confirm the trend. A strong upward or downward move that's accompanied by a high volume is identified as a trend that is intact. A lower volume indicates that the trend could break.
Volume can indicate a potential reversal in a stock. If a stock is consistently trading below its average daily volume but suddenly shows a spike in volume, then there's a strong possibility that of the trend reversing for that stock.
Volume can indicate the end of a trend. Think of this in terms of divergence, which we talked about at the end of last year. If a stock price is increasing, but the volume is decreasing, then chances are, trend is running out of steam. This is because less investors and traders are buying the stock, even though the prices are getting higher. And as the volume declines, so does the potential for the stock to move higher… making a downward reversal a great possibility.
Volume can affect a stock's market price. Remember, volume is the number of shares or contracts that are traded during a specific period of time. Therefore, a high volume means there's a lot of interest in a stock, so more traders and investors are buying it. A low volume means just the opposite – there's not a lot of interest in the stock, so fewer traders and investors are buying it. Less demand can lead to a decrease in price, while more demand can lead to an increase in price.
Now let's take a look at how volume and price can work in tandem using a Money Calendar Alert trade on Cree Inc. (Nasdaq: CREE) as our case study…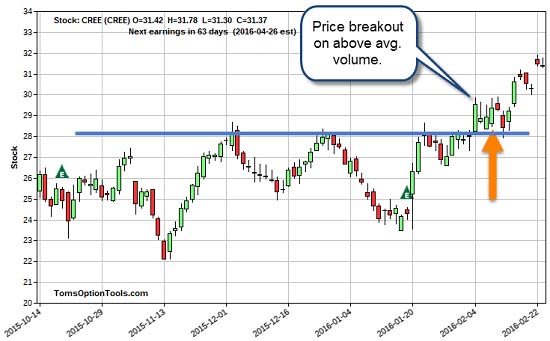 Money Calendar showed an expected run of close to three points higher in price that had happened in nine of the last 10 years between Feb. 9 and Feb. 25.
The option trade we used was the Feb. 26, 2016, $28 call, with the expectation that the opening price of $1.60 would double in value (meaning we'd sell-to-close our position at a price of $3.20).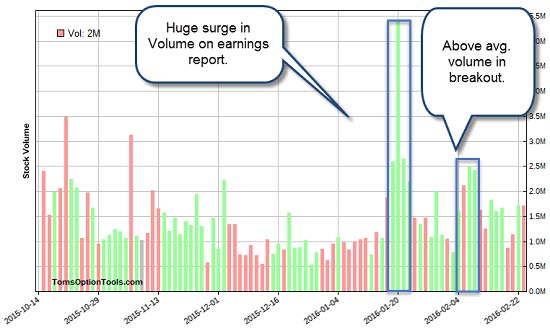 We chose this trade based on the historical price moves (over the last ten years) that Money Calendar showed. Also, the volume that accompanied the breakout of the resistance level gave additional support to the belief that this breakout would hold and this price move would happen.
We kept our eyes on the volume, which declined a bit the week after we entered our position… But it broke back under the old resistance line and formed a new support level. So we decided to ride this trade out to see if it would pay off.
And it did.
One week after opening our position, CREE moved higher, and we hit a double.
As you can see here, volume played a major role in telling us how the stock was moving. And in this case, volume and price worked in tandem.
This is one of many examples of why volume is absolutely critical for your success – and your bank account.
Follow Money Morning on Facebook and Twitter.
How to Get the Biggest Options Payout: The key to trading options successfully is knowing when to make your move. And sometimes it pays to wait all the way until expiration. In fact, you could secure triple-digit gains just by exercising a little patience…
Join the conversation. Click here to jump to comments…
About the Author
Tom Gentile, options trading specialist for Money Map Press, is widely known as America's No. 1 Pattern Trader thanks to his nearly 30 years of experience spotting lucrative patterns in options trading. Tom has taught over 300,000 traders his option trading secrets in a variety of settings, including seminars and workshops. He's also a bestselling author of eight books and training courses.