The Valeant stock price is in free fall. Valeant stock tumbled another 8% to $59.88 today (Tuesday) after crashing 18% Monday following reports that the beleaguered company is under investigation by the U.S. Securities and Exchange Commission (SEC).
And according to Money Morning experts, the Valeant stock price has even further to fall in 2016. First, here's why the stock has crashed this week…
Valeant Pharmaceuticals International Inc. (NYSE: VRX) confirmed Monday it received a subpoena from the SEC in Q4 2015. Valeant delayed its annual report with the SEC, adding it would have disclosed the probe in the filing if it had already been released.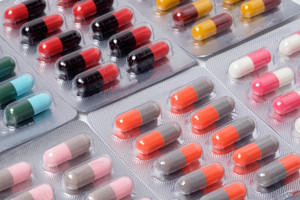 The company did not provide details of what the investigation entails. But Valeant confirmed it is involved in several ongoing investigations. Those include examinations by the U.S. Attorney's Offices for Massachusetts and the Southern District of New York, as well as Congress.
The SEC probe is separate from an existing and previously disclosed investigation into a company purchased by Valeant last year, Salix Pharmaceuticals Ltd. The SEC alleges Salix misled investors about its inventory levels in 2014.
On Sunday, Valeant cancelled the Monday release of its Q4 results and withdrew its 2016 financial guidance. The embattled company also announced that its controversial CEO Michael Pearson had returned from medical leave. Pearson had been on sick leave since Dec. 24, when he was rushed to the hospital for pneumonia.
Finally, the company also announced on Monday that Pearson will give up his chairman title. Robert Ingram, a board member, will fill the role.
Since Pearson took the helm at Valeant in 2008, he has made more than 50 acquisitions totaling $34 billion and accumulated more than $30 billion in debt. Recently, Pearson has accumulated little more than criticism from shareholders, politicians, and healthcare groups.
All of those factors have contributed to the Valeant stock price's 28.5% drop since Friday. And according to our experts, the troubles are far from over for Valeant stock…
Troubles Keep Mounting for Valeant Stock Price in 2016
The withdrawal of 2016 guidance is extremely bearish for the Valeant stock price. It leaves a lot of uncertainty, which always worries investors.
Sunday, Valeant announced its top-selling gastrointestinal drug Xifaxan is facing generic challenges from drug goliath Allergan Plc. (NYSE: AGN). Additionally, CVS Caremark and Express Scripts, two of the largest pharmacy benefits managers, recently said they will limit coverage of Valeant's Jublia. The costly drug is used to treat toenail fungus.
The bearish warning signs for Valeant stock stretch back to last August…
The Valeant stock price has been under pressure since last summer, when it faced questions from Capitol Hill and the Justice Department about its drug pricing and other issues.
Then in October, Valeant disclosed close ties to specialty pharmacy Philidor. News surfaced from former employees and others that Philidor used aggressive tactics to get insurance companies to pay reimbursements for Valeant's often high-price drugs. A special committee of Valeant's board is continuing to investigate the Philidor relationship.
Also in October, Citron Research issued a scathing report that compared Valeant to Enron. The short-selling firm cited Valeant's questionable relationship with Philidor.
Once a high-flying Wall Street darling, the Valeant stock price surged more than a 1,000% over the last five years before peaking at $262.52 in August. But the Valeant stock price is now down 38.8% year to date and down more than 80% since last August.
Money Morning Global Credit Strategist Michael Lewitt saw the Valeant stock drop coming. Back on Oct. 4, Lewitt cautioned Valeant was a "deeply troubled company."
"This predatory business model has enriched management and a bunch of hedge funds but has left everyone else with whom the company has come into contact severely damaged," Lewitt said.
Valeant shattered investors' confidence, Lewitt added. And even though the Valeant stock price had been walloped, Lewitt warned shares had much further to fall in early 2016.
At the time of his last warning, shares were trading at $115 each. They've fallen more than $56 since then and show no signs of rebounding any time soon.
Stay informed on what's going on in the markets by following us on Twitter @moneymorning or liking us on Facebook.
Related Articles: