It's a question that hundreds are asking across social media platforms right this very minute: Will Ted Cruz drop out of the presidential race?
That's because earlier today — on Super Tuesday — The Washington Post tweeted that, according to CNN, the Texas Senator will, in fact, do just that… as soon as tomorrow.
And Cruz will do so in order to seek a seat on the U.S. Supreme Court.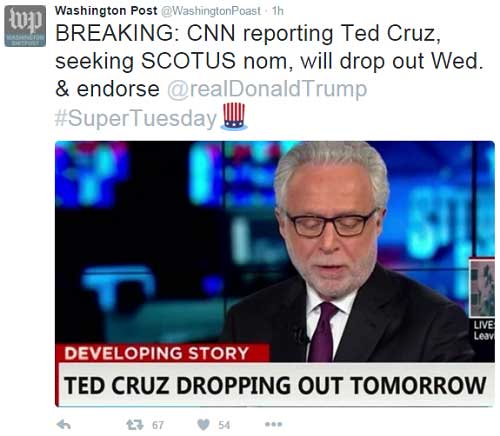 However, many on Twitter speculate that this breaking news about Ted Cruz dropping out is actually just a Donald Trump trick in disguise.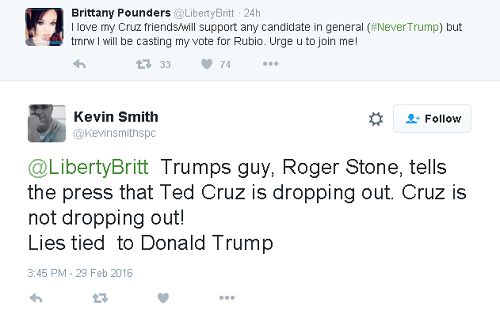 There is conjecture that Trump's campaign may have started the fracas because of the trending hashtag "#NeverTrump" that surfaced earlier today.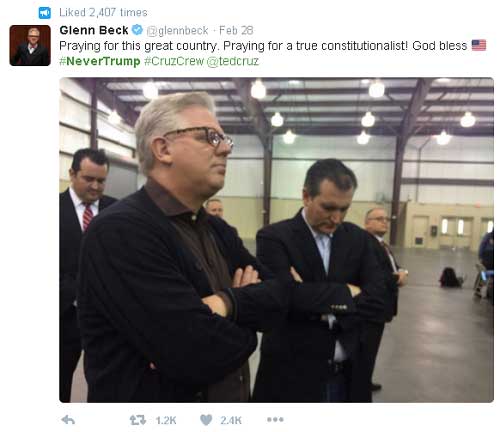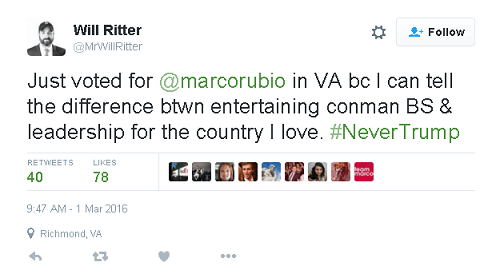 Either way, we'll know more tomorrow.
In the meantime…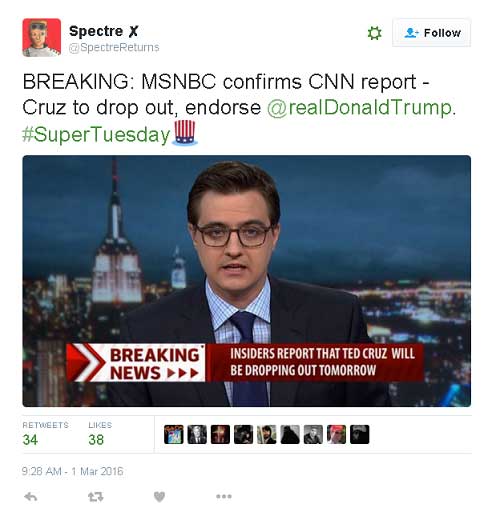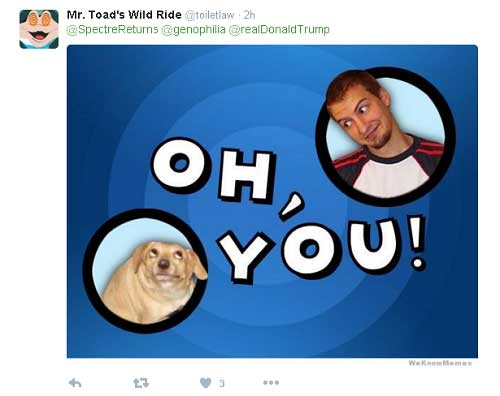 Follow us on Twitter @moneymorning or like us on Facebook.
What a Lower Yuan Means for Your Money: The Chinese yuan tumbled to a three-week low against the U.S. dollar and that's having a ripple effect throughout global markets. China's central bank cut reserve requirements for most major banks today in a move aimed at boosting growth in the world's second-largest economy. But will it work?