Investors may be feeling better about markets after U.S. stock indexes closed Tuesday at their highest levels in nearly two months. But despite the recent gains, this is not the start of another bull market.
In fact, Money Morning experts see U.S. markets actually falling again in 2016. But before we get to their stock market predictions, here's why hopes of a bull market have returned...
The Dow Jones Industrial Average and the S&P 500 ended Tuesday's session up 2.1% and 2.4%, respectively. That was both benchmarks' highest closing level since Jan. 6 and their biggest one-day gains since Jan. 29.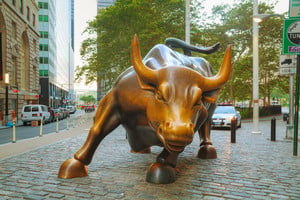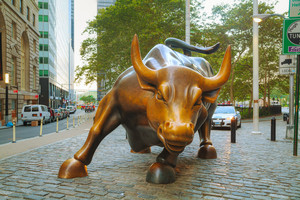 The Nasdaq, meanwhile, ended Tuesday with a 2.9% advance. That was the tech-heavy index's largest gain since Aug. 26.
And it was improved economic data that sent all three markets higher yesterday.
The Institute for Supply Management (ISM) said Tuesday its index of national factory activity rose to 49.5 from 48.2 the month before. The reading was above expectations of 48.5. While better than forecasts, it marked the fifth straight month the read came in under 50. A reading above 50 indicates expansion in the manufacturing sector, and a reading below 50 indicates contraction.
So while the data may have sent markets higher, it wasn't actually very good news.
Separate reports out Tuesday showed construction spending increased 1.5% in January, and the employment index rose to 48.5 from 45.9 a month earlier. The employment index is a quarterly report from the U.S. Department of Labor that measures the growth of employee compensation (wages and benefits).
The data helped restore some confidence in the U.S. economy and boosted stocks. But don't be fooled. This is not the start to another bull market.
The same issues that have been plaguing markets for the last several months still exist...
They include: slowing growth in China, negative interest rates, a possible British exit from the Eurozone, uneven U.S. economic data, reports that banks are bracing for a wave of defaults from the energy sector, and a loss of confidence in global central banks.
All have stoked fears that we're headed for a global recession and stock market crash in 2016. Global markets reflect the world's economic woes.
The MSCI All-Country World Index, a broad benchmark of global stocks, slipped into a bear market on Feb. 11, when it closed 20% below its April 2015 high.
And those dips were likely just the start...
Money Morning Global Credit Strategist Michael Lewitt has just pointed out the most important factor for investors to watch in 2016.
It's the biggest issue that should lead markets lower into the bear market, as opposed to rebounding into a bull market...
Don't Expect the Return of the Bull Market in 2016
According to Lewitt, the U.S. Federal Reserve is out of time, out of options, and stuck in a corner.
"It is about to run out of excuses to delay raising interest rates any further," Lewitt writes.
"Not that it needs any excuses - intellectual integrity and consistency long ago departed the halls of the Fed's headquarters in the Eccles Building in Washington, D.C.," Lewitt continued. "But with the 'official' unemployment rate at 4.9% (the real unemployment rate is of course much higher because roughly 96 million people have left the work force) and 'official' inflation moving dangerously close to the Fed's target, the fig leaf covering the Fed's fecklessness is about to fly away in the wind."
If and when the Fed hikes rates, the result will be a stronger U.S. dollar against other currencies. And that's a problem. Further dollar strength will send the stock market lower.
"Since the Fed believes that one of its jobs is to sustain high stock prices (it denies this but it is lying), it will be reluctant to do anything that would give additional teeth to the bear," Lewitt said.
That's why he believes that whatever the economic data, Fed Chairwoman Janet Yellen will not raise rates again in 2016.
So because of the Fed, don't bet your money on the return of a bull market anytime soon. And even though the markets will head even lower, don't panic.
Money Morning experts have developed a way to protect your money, and even profit, during a stock market crash. Here's everything you need to know...
Stay informed on what's going on in the markets by following us on Twitter @moneymorning or liking us on Facebook.