The Netflix stock price is up more than 7.6% to $97.78 in the last month as markets have stabilized and stocks have rallied. That outpaces gains of 3.3% and 4.2% for the Dow Jones and Nasdaq in the same time.
Despite the rally, the Netflix Inc. (Nasdaq: NFLX) stock price is down 15.16% year to date, and NFLX continues to be one of the most volatile stocks on the market. That's why we have a very specific recommendation on how to profit from Netflix stock.
But before we get to that, here's what has boosted the Netflix stock price this month…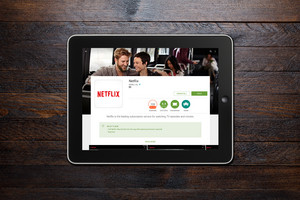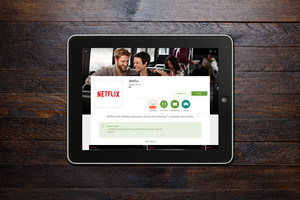 Monday, the streaming media giant announced it's teaming up with Instagram to hire what they call "Grammasters." Grammasters are people who will travel to Europe and the Middle East to photograph the sets of popular Netflix original shows and movies. Netflix will cover all the travel arrangements and pay Grammasters $4,000 for the two-week gigs.
Interested individuals can apply by Instagramming their three top photos with the hashtag #Grammasters3 by March 6. Twenty-five finalists will be selected by March 11. Lucky ones will then have to complete some paperwork and get vetted via Skype.
And the return of one of Netflix's biggest shows is also boosting the Netflix stock price…
Season four of the Netflix original series "House of Cards," which really kick-started the Netflix revolution, debuts Friday. The Emmy-winning American political drama has enjoyed a loyal following since 2013 and shows Netflix's commitment to making quality content.
Also this week, Netflix renewed a second season of "Fuller House." The pickup came just days after the "Full House" revival series dropped on Netflix. While Netflix doesn't release ratings, the renewal suggests "Fuller House" has drawn a large viewing audience since its Feb. 26 launch.
Original content like "House of Cards," "Orange is the New Black," and "Fuller House" is what continues to draw subscribers to Netflix and drive shares.
NFLX stock has also gotten a boost from strong earnings this year…
On Jan. 19, Netflix reported handily better than expected Q4 results.
Earnings per share came in at $0.07. That was $0.05 ahead of forecasts. Revenue of $1.83 billion was a 22.8% year-over-year increase.
Netflix also beat on a key metric: subscriber growth.
Netflix added 5.59 million total net subscribers in Q4, up from 4.33 million additions in the previous year. The company had 4.04 million net subscriber additions outside of the United States. That topped expectations for 3.51 million. It was also better than the 2.43 million it added in the prior-year period.
And that international user growth is expected to continue…
Netflix is now available in more than 190 countries. By 2017, the company plans to be in 200 countries.
The international push coincides with increased spending on original programming. The new "Grammasters" initiative will unquestionably attract fresh interest worldwide.
For the current quarter, Netflix expects to add 4.35 million new international members and 6.1 million net additions.
But even with those bullish figures, the NFLX stock price has swung wildly in 2016. And in the last 12 months, it has a 52-week range of $58.46 to $133.27.
Since Netflix stock is such a momentum play, we have a very specific recommendation for how to play the moving Netflix stock price. Here's what investors need to know now…
How to Play the Volatile Netflix Stock Price in 2016
Netflix stock price closed 2015 with a 134% yearly gain. It was the best-performing stock on the broad-based S&P 500 Index, which ended the year down 0.73%.
Things are different this year amid worries of a stock market crash and soft corporate results.
Even strong earnings don't always boost the stock…
Over the past 22 quarters, Netflix has trumped earnings expectations all but once. The stock's reaction, however, hasn't been consistent. Shares have moved up or down at least 10% on more than half of those occasions.
That's why we don't recommend buying Netflix stock for the short term. The stock is just too volatile for short-term retail investors. And the volatility of the broader markets will only make it even more volatile this quarter.
But, if you can hang in and go through any volatility, you can profit from Netflix stock long term, according to Money Morning Defense & Tech Specialist Michael A. Robinson.
Robinson says Netflix is on its way to becoming the preeminent provider of content throughout the world.
"Right now, they are going through an Amazon.com Inc. (Nasdaq: AMZN) style growth period. It's the Bezos model – build, build, build – then the profits will follow," Robinson said after Netflix's Q3 2015 earnings report.
Netflix is the dominant online player in the media space and it continues to increase its presence. New content and original series, meanwhile, keep subscribers hooked. The company is making money and profits are rising.
For patient investors, the Netflix stock is an excellent long-term buy, despite the day-to-day movements of the Netflix stock price.
Stay informed on what's going on in the markets by following us on Twitter @moneymorning or liking us on Facebook.
The Gold Mining Revolution: Technological advancements in gold mining have been stagnant, but one tiny Canadian company is about to change that. Its special extraction method will slash production costs and send gold prices soaring. In fact, this nano cap could disrupt the entire industry…
Related Articles: