Yes, the broader markets have been volatile in 2016, but according to our experts, there are still huge profits to be made in tech stocks this year.
That's why Money Morning Defense & Tech Specialist Michael A. Robinson has pinpointed the three best tech stocks to buy now with triple-digit profit potential.
But before we get to those tech stocks, here's why there is such a big profit opportunity in tech right now...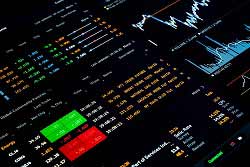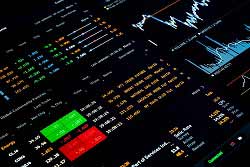 Declines in January marked the worst start to a year since 2009. Slower growth in China, oil prices, geopolitical instability, fears of a systemic banking crisis, and threats of junk bond bankruptcies have all sent stocks lower this year.
And uneven economic data has left investors confused about where the markets are heading from here. But according to Robinson, sitting on the sidelines and not investing is a huge mistake.
"Bull times, bear times, or up-and-down times, you never want to be out of the market - especially the tech market," Robinson said.
"After all, last year the tech-heavy Nasdaq Composite Index climbed almost 6% during a year that saw the S&P 500 Index and Dow Jones Industrial Average both finish in the red. And while the market may be down, great stocks and outstanding bargains are out there."
The key is knowing where to find them. That's where Robinson's expertise comes into play...
"Right now you have a unique opportunity to leverage a number of great software plays to add to your long-term gains and really beef up the value of your portfolio," Robinson shares. "In other words, the long-term trend for software-related technology remains very bright indeed. And here are three companies with recent sell-offs that you can turn to your advantage."
Robinson believes all three of these stocks could double by the end of the decade - that's a 100% return in less than four years...
The 3 Best Tech Stocks to Buy Now for 100% Gains
Tech Stocks to Buy Now No. 1: Tableau Software Inc. (NYSE: DATA) is a Seattle, Washington-based company that sells analytic software products.
Shares were crushed in early February after the company reduced guidance for full-year 2016. But the selling looks extreme. The company trimmed its guidance by less than 2% from the midpoint of its earlier forecast. And the rout came even though DATA has posted a series of impressive sales increases. In 2015, revenue rose 58% to $654 million. Since 2012, sales have increased 410%.
"This is a quintessential growth firm with huge sales gains and weak profit margins," Robinson says. "But I believe it still has plenty of room for a solid rebound."
Last week, DATA announced a technology agreement with privately held Epic Systems Software. The agreement enables joint customers to deliver actionable insights from DATA to electronic medical record end-users, empowering physicians, clinicians, nurses, and case managers for clinical analysis.
Shares change hands around $44, well off their 52-week high of $131.34, suggesting ample upside. DATA has climbed more than 7% in the last month.
Tech Stocks to Buy Now No. 2: Salesforce.com Inc. (NYSE: CRM) provides enterprise cloud-computing solutions, with a focus on customer relationship management, to various businesses and industries worldwide. The company also offers enterprise cloud-computing apps and platform services.
"What sets this software winner apart is the way it has made an amazing transition to the cloud," Robinson explains.
"In fact, Salesforce is a bona fide trailblazer," he continued. "Its first cloud-based offering debuted way back in 2000. Today, subscriptions - as distinct from products purchased outright or via license - account for 93% of revenue. That's important because hosting and delivering applications over the web is much more efficient than sending out products on CDs."
Salesforce says that 97 of its top 100 clients now use more than one cloud service.
While a true leader in the space, 2016 hasn't been kind to the stock. Beginning Jan. 4, shares fell 25% before bottoming out on Feb. 9.
But Robinson says Wall Street is wrong about the sell-off. The Street appears to be changing its tune, growing more optimistic about Salesforce's prospects. The consensus estimate is for Salesforce's revenue to grow 20% annually for at least the next two years. Most large enterprise-tech companies, meanwhile, are struggling to grow in the low single digits. Fortunately, Salesforce now has a backlog of more than $11 billion in billed and unbilled deferred revenue.
Robinson sees plenty of upside here. He's looking at this stock, now trading at $70.82, to move about 47% over the next 12 to 18 months.
Tech Stocks to Buy Now No. 3: Adobe Systems Inc. (Nasdaq: ADBE) maintains the top spot as the world leader in software used by photographers, designers, artists, and illustrators. Adobe products are used globally daily to create sales brochures, newsletters, magazines, and websites.
It's virtually impossible to use the web for a long stretch without using Adobe's iconic Personal Document Format, or PDF.
This tech leader has successfully transitioned to a cloud-based model. During the shift, subscription revenue climbed more than 10-fold over the last four years to $2.5 billion in fiscal 2015.
Many are drawn to Adobe as an investment because of its valuable software. But the company is also a key player in the burgeoning mobile space. Roughly 65% of people today use a smartphone as their primary camera, and nearly half of all creative professionals use mobile devices to capture and create content.
On Feb. 22, ADBE announced Adobe Experience Manager Mobile to simplify the process of building and managing visually appealing enterprise applications that are as easy to use as consumer apps.
The company fell victim to what Robinson dubs the "Great Software Sell-Off" on Feb. 2. The stock shed 16% of its value in a week based on no news, just a lot of "noise." From its Dec. 17 high to its Feb. 8 low, ADBE corrected 26%.
"Analysts are projecting earnings growth of 33% this year," Robinson said. "If Adobe just maintained half that rate going forward, earnings would double in the next four-and-a-half years."
Stay informed on what's going on in the markets by following us on Twitter @moneymorning or liking us on Facebook.
The Essential Guide to Buying Gold and Silver: Precious metal investing is widely regarded as the best "crisis insurance" for your portfolio. This guide gives you everything you need to know about the best stores of value in history, gold and silver. Read more...