Investors are always on the hunt for the best penny stocks to buy because of their potential to post triple-digit profits in short periods of time.
And today, we've brought readers our top three penny stocks for March 2016...
But even though penny stocks can bring huge profits, they can also bring big losses and high volatility. That's why you need to do the proper research before investing in penny stocks.
Money Morning Chief Investment Strategist Keith Fitz-Gerald says the key to finding the best penny stocks in 2016 is the same as finding any strong investment. You need to know what to look for and have the right risk tolerance and perspective.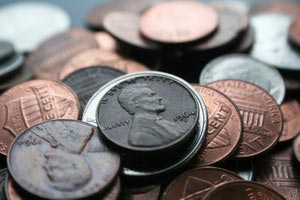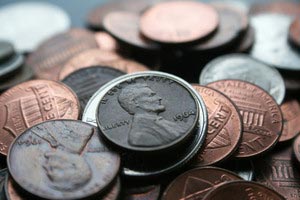 "Tiny micro-cap companies - penny stocks by any other name - can be fabulously profitable over time when done right," he said. "They can be a great complement to a disciplined investment strategy as long as you keep the risks in perspective."
Money Morning experts also advise that penny stocks should only represent a small percentage of any portfolio. And one stock should never account for more than 2% of your investing capital.
That said, here are the three top penny stocks to buy in March, each with huge profit potential...
3 Top Penny Stocks to Buy Now
Penny Stocks to Buy No. 1: Ekso Bionics Holdings Inc. (OTCMKTS: EKSO) is a manufacturer of bionic exoskeleton devices. These "wearable robots" are strapped on to soldiers, paraplegics, or amputees to enhance their strength and mobility.
EKSO stock is one of Fitz-Gerald's favorite penny stocks because it taps into one of his six Unstoppable Trends - Human Augmentation. This market involves technology that enhances human capabilities and allows us to accomplish tasks beyond our natural prowess.
The market is growing at an "unstoppable" pace. Research firm MarketsandMarkets projects the valuation of the human augmentation sector to swell to $1.14 billion in just four years. WinterGreen Research projects it to grow to $2.1 billion by 2021. And Ekso is at the forefront.
In January, EKSO announced a new randomized comparative clinical trial is underway in Europe. "The MOST Study" trial shows how mobility improves after a stroke when a robotic device is used in comparison to physical therapy.
Last month, EKSO was awarded a contract to develop a new exoskeleton design for the Defense Advanced Research Projects Agency's (DARPA) Warrior Web program. The new initiative is focused on the creation of a groundbreaking flexible exoskeleton designed to reduce the wearer's energy output while also assisting with load carriage. This marks the fourth time DARPA has tapped the company's Ekso Labs division for its unparalleled exoskeleton knowledge to develop a more advanced generation of exoskeletons.
With shares changing hands at $0.91 per share, EKSO is an optimal and cheap way to play the exploding human augmentation market.
Penny Stocks to Buy No. 2: Novavax Inc. (Nasdaq: NVAX) is a biotech company that develops vaccines for illnesses like pandemic flu viruses and rabies. It can make vaccine candidates within weeks using its Recombinant Nanoparticle Technology - a more efficient method of vaccine production that uses synthetic genes.
Money Morning Small-Cap Investing Specialist Sid Riggs - a long-time expert in identifying billion-dollar market catalysts in the small-cap sector - believes Novavax will soar more than 400% over the long term thanks to its disruptive technology. That also makes it an attractive target for a buyout, which would quickly deliver profits to any NVAX shareholder.
"The fact that NVAX can deliver vaccines in a fraction of the time, at a fraction of the cost, and set up operations in any part of the world, could revolutionize the entire vaccine industry and change the way vaccines are produced forever," Riggs said last year.
Last week, FBR Capital Markets said it believes NVAX's completion of enrollment ahead of guidance for its respiratory syncytial virus (RSV) vaccine phase 3 study in elderly adults was an important milestone. The firm also touted NVAX's completion of enrollment in the phase 2 rollover study and initiation of a second RSV vaccine phase 3 study.
The firm believes the results will be a positive catalyst for the stock and that current share prices present a compelling idea for new investment.
NVAX shares opened today at $4.74. By midday, thanks to an 8% gain, the stock was trading at $5.24. Wedbush has a $14 price target on NVAX, which would be a gain of 167% from today's high.
Penny Stocks to Buy No. 3: Neonode Inc. (Nasdaq: NEON) develops optical sensing technology. Its products turn ordinary surfaces into touchscreen-like surfaces for tech devices. The technology can be used with laptops, computers, monitors, GPS devices, e-readers, tablets, smartphones, and even wearable tech products.
In January, NEON announced its sensing technology is powering Lexmark's latest generation CX800 series of color printers.
In early February, the company debuted its AirBar technology. AirBar brings displays to life, adding touch and gesture sensing to both new and existing PCs. The product is easy to use, as customers can plug AirBar into a USB port and interact with the display immediately.
Late last month, NEON signed a pan-European distribution agreement with Ingram Micro Europe for the distribution of AirBar devices.
NEON's Q3 2015 results showed a whopping 175.3% year-over-year increase in revenue amid heightened demand. Q4 results are expected March 10. Shares trade at $2.21.
Stay informed on what's going on in the markets by following us on Twitter @moneymorning or liking us on Facebook.
The Essential Guide to Buying Gold and Silver: Precious metal investing is widely regarded as the best "crisis insurance" for your portfolio. This guide gives you everything you need to know about the best stores of value in history, gold and silver. Read more...