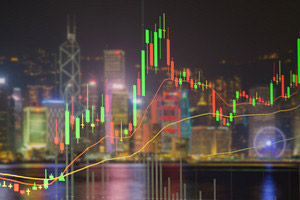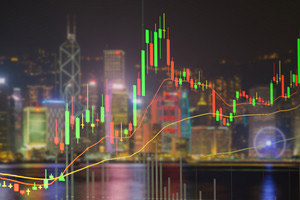 Our latest list of the best stocks to buy now comes out as the Dow Jones Industrial Average teeters around its psychologically significant 17,000 level.
The Dow rose 62 points Friday after a strong U.S. jobs report. The index closed at 17,006.77.
According to the latest look at employment, the United States added 242,000 jobs in February, beating economists' expectations of 190,000.
The last time the Dow closed above 17,000 was on Jan. 5, when it hit 17,158. That was right in the middle of the Dow's worst 10-day calendar start in U.S. history.
It's unclear whether the Dow will stay above 17,000. Its latest four-day rally this week of 490 points comes after a series of upswings and dips this year. This volatility has investors and traders unsure what to expect from one week to another.
Their uncertainty is reflected in the VIX (INDEXCBOX: VIX) - a measure of volatility and fear in the markets, which is up 15% year over year.
But don't let other investors' fear scare you out of markets. Investors looking for long-term profits will miss some of the strongest opportunities if they bail on markets now.
"The markets remain the single most powerful wealth-creation tool at your disposal," said Money Morning Chief Investment Strategist Keith Fitz-Gerald, "and that means you can't ignore them in any mission to protect and grow your retirement."
Every week, our investing gurus choose the best stocks to buy now given current market conditions.
This week, Defense & Tech Specialist Michael Robinson favors a "triple play" in the pharmaceutical industry, as the sector stages a comeback from the market downturn in early January.
We highlight an oil stock that's been incredibly resilient over the past year despite plummeting oil prices...
And we give you three of the best picks to collect dividends. That's money you get no matter what the market does.
It's all here - and more - in our latest list of the best stocks to buy now...
Money Morning's Best Stocks to Buy Now
Follow me on Twitter @cgsaucier or like us on Facebook.