The excitement for a Snapchat IPO is growing, and Snapchat already has a $16 billion valuation even though it was formed less than five years ago.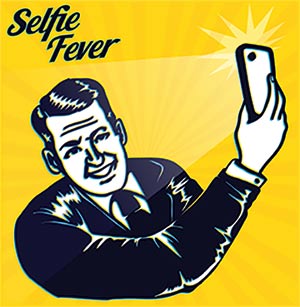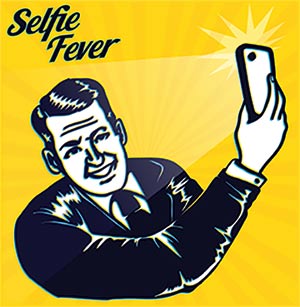 Of course, the Snapchat news today (Tuesday) is going to send the demand for Snapchat stock even higher...
You see, according to a Re/code report today, Snapchat may end up earning between $300 million to $350 million in revenue for 2016. That's a 600% increase from the projected $50 million in revenue the company anticipated for 2015.
Re/code also reported at the end of February that Snapchat now receives eight billion daily video views. That ties Facebook Inc. (Nasdaq: FB), which reported eight billion daily video views in November 2015.
IPOs, especially tech IPOs, cause a lot of excitement. But because the Dow Jones Industrial Average and Nasdaq are down 4.83% and 4.92% in the last 12 months respectively, investors are wondering if the Snapchat IPO is a good investment.
But before I get to that, I wanted to make sure that Money Morning readers were fully aware of when the Snapchat IPO date may take place and the valuation of the company.
In May 2015, Snapchat CEO Evan Spiegel announced that the company has plans to go public, but he did not give an official Snapchat IPO date.
What we do know is that Snapchat has a massive $16 billion valuation. And Snapchat is still raising money...
The Wall Street Journal reported on March 3 that the social media company raised $175 million in a new round of funding from Fidelity Investments. Another big-name investor is Alibaba Group Holding Ltd. (NYSE: BABA). Alibaba reportedly invested $200 million last March.
The Snapchat IPO date could come as early as 2016, but is this a stock you're going to want to invest in? Here's how we recommend playing Snapchat stock when it comes on the market.
The Snapchat IPO Will Only Reward a Certain Type of Investor
There are big names like Alibaba and Fidelity investing in Snapchat.
But let's pause a minute, take a breath, and look at what really happens when an investor buys into an IPO.
When investors first hear about an upcoming IPO, especially within the tech industry, they start to develop FOMO (fear of missing out). There are still those who are kicking themselves for not buying Facebook stock during its IPO, as FB stock has returned over 181% since its offering.
Investors then vow to not miss out on the next big thing...
But IPOs do not reward retail investors. Only large institutions and big investors make money off of IPOs.
Money Morning Chief Investment Strategist Keith Fitz-Gerald believes the odds are just too stacked against you...
"IPOs are little more than a get-rich-quick scheme that's so heavily stacked against you that it makes the house odds in Vegas seem downright conservative," stated Fitz-Gerald. "I say that because you are literally the last in a long line of people who are going to profit from the IPO process."
Take Square Inc. (NYSE: SQ), for instance. Those big investors and large institutions were able to get in on SQ when the Square IPO price was set at $9 per share. SQ stock opened at $11.20 to the public on Nov. 19, and closed at $13.07. That's a 16% gain for retail investors in just a day, but it's a 45.22% gain for those large institutions.
But the excitement and hype behind the Square IPO quickly vanished. The Square stock price opened at $8.27 on Feb. 9, which is a 26% drop in just three months. If you bought SQ at its closing price of $13.07 on Nov. 19, your investment would have plummeted by 36.72%.
SQ is currently down 8.11% in the last six months.
In a volatile economy, it's important to protect your wealth. While Snapchat's revenue growth is impressive, Money Morning readers would only be buying into an inflated and over-hyped Snapchat stock price. Let Snapchat earn your money through impressive earnings reports before you invest.
The Bottom Line: The Snapchat IPO is imminent, and the social media app already has a valuation of $16 billion. But the only people who make money off of IPOs are institutions and big-name investors. The general public doesn't have the same opportunity to cash in on a Snapchat IPO.
Follow Money Morning on Facebook and Twitter.
Protect Your Money in This Bear Market: It's true that you would have to be a fortune teller to know exactly when a bear market would start and end. But fortune telling isn't Chief Investment Strategist Keith Fitz-Gerald's profession. His goal is to protect your wealth, maximize gains, and help you focus on what's really going on in the market. In his Money Map Report, this financial guru has used his years of experience as a trader in one of Wall Street's leading firms to help his readers find 86 double- and triple-digit winners. You can learn more about Keith's Money Map Report here...