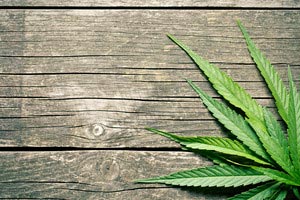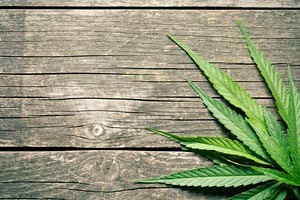 The GWPH stock price soared more than 130% to $88.22 a share this morning (Monday) morning after GW Pharmaceuticals Plc. (Nasdaq ADR: GWPH) announced positive phase 3 study results for its investigational cannabidiol drug, Epidiolex.
Epidiolex is designed to treat Dravet syndrome. Also known as severe myoclonic epilepsy of infancy (SMEI), Dravet syndrome is a type of epilepsy with often fatal seizures. Key highlights from the phase 3 study include:
The first phase 3 trial was a placebo-controlled trial of Epidiolex (at a dose of 20 mg/kg) over a 14-week treatment period and had 171 randomized patients.
Patients taking Epidiolex achieved a median reduction in monthly convulsive seizures of 39% compared with a reduction on placebo of 13%.
Epidiolex was generally well-tolerated in this study.
Among patients on Epidiolex who reported an adverse event, 84% reported it to be mild or moderate. Fatigue, decreased appetite, lethargy, and upset stomach were among the most common side effects.
The second placebo-controlled trial has randomized a total of 225 patients and is expected to report top-line results in mid-2016.
GWPH will now request a pre-new drug application (NDA) meeting with the U.S. Food and Drug Administration to discuss its proposed regulatory submission. If approved, it would be the first cannabis-based medicine to receive the green light from the FDA. We've been bullish on the GWPH stock price for over two years. And investors who held GWPH stock today more than doubled their money. Here's why we think the GWPH stock price is one of the best profit opportunities in the pot-stock market…
What's Ahead for the GWPH Stock Price in 2016
Today's results represent a significant milestone for GWPH and offer new hope to children suffering with Dravet syndrome.
"The results of this Epidiolex pivotal trial are important and exciting as they represent the first placebo-controlled evidence to support the safety and efficacy of pharmaceutical cannabidiol in children with Dravet syndrome, one of the most severe and difficult-to-treat types of epilepsy," Orrin Devinsky, M.D., of New York University Langone Medical Center's Comprehensive Epilepsy Center, said in a statement.
According the Epilepsy Foundation, one in 20 to one in 40,000 people have Dravet syndrome. The syndrome begins in infancy, but it is lifelong. Potentially deadly seizures are common.
Seizures are refractory to medications. That means that medical treatment is very complicated. Currently available medications are not able to achieve complete seizure control. Seizure treatment is aimed at finding the best combination of medicines to treat seizures chronically and prevent and treat potential seizure emergencies.
Getting the best seizure control possible is the goal. That's what makes GWPH's results so exciting.
When Money Morning Defense & Tech Specialist Michael A. Robinson wrote about the budding marijuana industry in late March 2014, as a flurry of marijuana-related stocks were flying high, he cited the GWPH stock price as offering the best opportunity in the industry.
In addition to Epidiolex's potential, Robinson cited Sativex for his bullish GWPH stock outlook.
"GW is partnering with a couple of the world's largest publicly traded drug firms and stands to gain more than $300 million in revenue from those alliances alone," said Robinson. "Sativex has awesome potential to treat patients with pain from cancer as well as those with a condition known as MS spasticity, which results in muscle spasms and stiffness associated with the disease."
Stay tuned to Money Morning for more updates on the incredible run for the GWPH stock price today.
Stay informed on what's going on in the markets by following us on Twitter @moneymorning or liking us on Facebook.
Related Articles: