The Valeant stock price crashed 40% today (Tuesday) to $40.00 after the company reported dismal earnings and weak guidance for 2016.
But there's an even bigger issue aside from earnings that will move the Valeant stock price in 2016. Before we get into where the Valeant Pharmaceutical International Inc. (NYSE: VRX) stock price is headed from here, here's why the pharmaceutical stock is crashing today…
After delaying results for several weeks, Valeant posted earnings that fell well short of analysts' estimates. The company also cut its revenue forecast for the year citing slower growth in its U.S. dermatology, gastrointestinal, and woman's health businesses.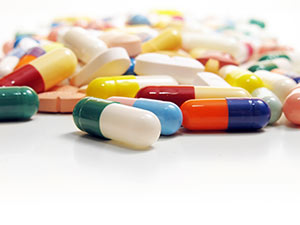 Fourth-quarter adjusted earnings per share (EPS) came in at $2.50, which was below estimates of $2.61. That was also down from $2.58 a share in the same period a year ago.
Revenue was $2.79 billion, which did top estimates of $2.75 billion.
Valeant also reduced its FY2016 sales outlook. Valeant now forecasts 2016 revenue between $11 billion and $11.2 billion. The company had previously estimated revenue between $12.5 billion and $12.7 billion for the full year.
Valeant makes treatments for a wide variety of conditions and has grown rapidly by acquiring companies and then sharply raising their drug prices. And the company has faced a barrage of negative headlines over the last year.
In fact, the Valeant stock price has fallen nearly 85% from the high of $263.81 it hit last August.
And while the poor earnings and dismal outlook are on the forefront of investors' minds today, the Valeant stock price has an even bigger issue ahead…
Why We're Still Bearish on the Valeant Stock Price Now
Valeant is facing sharp criticism from shareholders, politicians, and healthcare groups. And the U.S. Securities and Exchange Commission and Congress are also investigating Valeant over pricing and supplier practices.
As a result, Valeant rearranged its board of directors and is expected to restate past earnings. The readjustment to earnings will deal with specialty pharmacy Philidor Rx, which has been accused of inflating revenue figures.
The Valeant stock price was also battered in late 2015 following a scathing report from Citron Research. The short-selling firm said Valeant's business relationship with Philidor created a "network of phantom captive pharmacies" as part of a "fraud to create invoices to deceive the auditors and book revenue."
Valeant denied the allegations, but appointed a special board committee to examine the company's 2014 financial results.
The growing number of questions about its accounting and business practices are not VRX stock's only woes. The company must address mounting concerns about its growth prospects now that it has stepped back from buying companies and hiking the prices of their drugs.
Since controversial CEO Michael Pearson took the helm at Valeant in 2008, he has made more than 50 acquisitions totaling $34 billion. He has also accumulated more than $30 billion in debt.
Once a high-flying Wall Street darling, the VRX stock price surged more than 1,000% over the last five years before peaking at $263.81 in August. But the Valeant stock price is now down 57.84% year to date and nearly 85% since last August.
Money Morning Global Credit Strategist Michael Lewitt saw the Valeant stock price drop coming. Back on Oct. 4, Lewitt cautioned Valeant was a "deeply troubled company."
"This predatory business model has enriched management and a bunch of hedge funds but has left everyone else with whom the company has come into contact severely damaged," Lewitt said.
Valeant shattered investors' confidence, Lewitt added. And even though the Valeant stock price had crashed, Lewitt warned shares had much further to fall in early 2016.
At the time of his last warning, shares were trading at $115 each. They've fallen more than $75 since then and show no signs of rebounding any time soon.
Stay informed on what's going on in the markets by following us on Twitter @moneymorning or liking us on Facebook.
Related Articles: