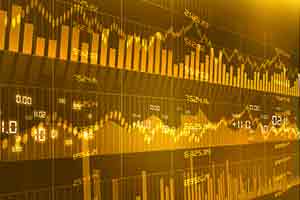 At the U.S. Federal Reserve meeting today (Wednesday), Fed Chairwoman Janet Yellen said she expects the pace of rate hikes in 2016 to be "gradual," although she conceded that could change depending on economic conditions.
For now, the Fed left interest rates unchanged at 0.50%. But economists predict at least two more 0.25% interest rate hikes this year. That would bring the Fed's target interest rate up to 1% by the end of 2016. By June, the CME Group expects there's a 51% chance of a rate hike.
The main reason for the Fed's dovish stance today was inflation. Inflation is still lagging below the Fed's 2% target due to falling oil prices.
Since the previous Federal Reserve meeting in January, however, oil prices and inflation have climbed. The WTI crude oil price is up nearly 19% from its January lows of $31 per barrel. And January consumer prices rose 1.3%, which was the biggest rise since 2012. Even so, Yellen said inflation will only fully meet the Fed's 2% target two to three years from now.
The Fed's hesitance to hike rates after today's FOMC meeting comes at a time when the European Central Bank is introducing another stimulus package for the Eurozone. The stimulus package includes an interest rate cut from 0.05% to 0%.
The ECB's move creates a so-called "divergent" monetary policy from the U.S. policy. In other words, while the ECB lowered its interest rate, the Fed is intent on raising its interest rate.
The two opposing monetary policies will cause the U.S. dollar to appreciate if the Fed raises rates too fast. That would put a strain on U.S. companies that do business abroad. Yellen noted today that the Fed was closely monitoring the dollar's strength.
The Dow Jones Industrial Average closed up 74 points at 17,325.76 today after Yellen's dovish statement.
Stay informed on what's going on in the markets by following us on Twitter @moneymorning or liking us on Facebook.
The Essential Guide to Buying Gold and Silver: Precious metal investing is widely regarded as the best "crisis insurance" for your portfolio. This guide gives you everything you need to know about the best stores of value in history, gold and silver. Read more…