Yes, the Amazon stock price is down more than 2% in intraday trading today (Thursday), and is now down more than 17% in 2016.
But Amazon just formed a new partnership with a leader in personal fitness technology, and that should be a major catalyst for the stock moving forward...
In fact, this partnership makes Amazon one of the early leaders in an industry expected to reach $14.4 trillion in sales by 2022.
But before I get to how this industry is going to propel the Amazon stock price to all-time highs, I wanted to make sure that Money Morning readers know everything they need to about the new partnership...
The new partnership for Amazon.com Inc. (Nasdaq: AMZN) is with Fitbit Inc. (NYSE: FIT). Amazon Echo users will be now able to receive personal updates through voice commands.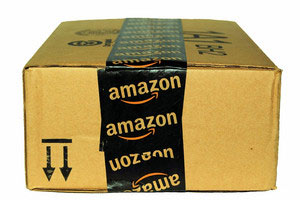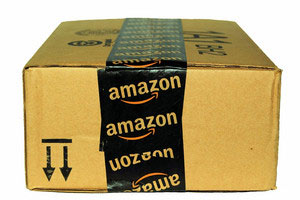 According to Forbes, Fitbit has programmed up to 60 statements that the Echo can respond to. The Echo will be able to tell users how many steps they have taken, how long they have been active, and data on sleep schedules.
The Echo was initially limited to Amazon Prime members, but it became widely available on June 23, 2015.
The electric voice service in Echo, Alexa, is able to play music, read books aloud, create shopping lists, and answer questions. The device is "awoken" when it hears the word Alexa, and it uses Amazon Web Services (Amazon's cloud-computing platform) to operate.
While Amazon doesn't release sales numbers for the Echo, Forbes reported that Echo is Amazon's third-best seller in electronics.
The Echo gained more mainstream attention when Amazon advertised it in a commercial for the Super Bowl with actors Alec Baldwin, Jason Schwartzman, and musician Missy Elliot. According to
CNBC
, that ad could have cost up to $30 million.
We know that Amazon is betting big on Echo. And it's doing so because Echo gives Amazon a foothold in an emerging industry that is projected to top $14.4 trillion in sales by 2022. That foothold will serve as a major bullish catalyst for the AMZN stock price...
The Amazon Stock Price Will Benefit from This $14.4 Trillion Industry
By 2022, the Internet of Things (IoT) market is expected to reach $14.4 trillion in sales, according to Cisco Systems Inc. (Nasdaq: CSCO).
Research service Statista projects 50.1 billion devices will be connected to the IoT sector by 2020, which is a 118% increase from the 22.9 billion devices expected to be connected in 2016.
And through the Echo, Amazon is going to become the dominant player in this booming industry...
You see, Fitbit is just one company that is looking to utilize Amazon's technology. Companies like Ford Motor Co. (NYSE: F), Uber, NBC News, Domino's, and Capital One are all using or planning to use Echo to connect with customers. From hailing rides to ordering a pizza, the Echo serves as a growing platform for businesses to connect with customers more conveniently.
It's true that Echo is still in its infancy. But Money Morning Defense & Tech Specialist Michael A. Robinson believes that Amazon CEO Jeff Bezos identified just how important the Internet of Things and Infrastructure-as-a-Service sectors are going to be for tech companies.
If Ford, Uber, NBC News, Capital One, or Fitbit were to build their own technology infrastructure, it would cost hundreds of millions of dollars. Bezos knew that companies would rather "rent" out Amazon's technology infrastructure than to build one from scratch.
The partnerships listed above show that Bezos' bet is paying off...
"Bezos has once again broken ground for another multibillion-dollar web business," Robinson stated.
The Amazon stock price is up 50.31% over the last 12 months, and the giant new revenue sources from the IoT market will reward long-term AMZN shareholders.
The Bottom Line: The Amazon stock price today is down over 2% after a major partnership with Fitbit was revealed. Fitbit data will now be accessible through Amazon's Echo, and we believe this is great news for Amazon shareholders that Wall Street is missing. The partnership is the perfect example of how Amazon is becoming a dominant player in the $14.4 trillion Internet of Things market.
Jack Delaney is an associate editor for Money Morning. You can follow him on Twitter and follow Money Morning on Facebook. 
Protect Your Money in This Bear Market: It's true that you would have to be a fortune teller to know exactly when a bear market would start and end. But fortune telling isn't Chief Investment Strategist Keith Fitz-Gerald's profession. His goal is to protect your wealth, maximize gains, and help you focus on what's really going on in the market. In his Money Map Report, this financial guru has used his years of experience as a trader in one of Wall Street's leading firms to help his readers find 86 double- and triple-digit winners. You can learn more about Keith's Money Map Report here...