So far in the first quarter of 2016, companies have spent a combined $146 billion buying back their own shares, already surpassing the total for the entire first quarter a year ago. According to research from Bloomberg, that number could hit $165 billion.
Some of the biggest companies in the markets are using buybacks to boost the value of their own shares, including: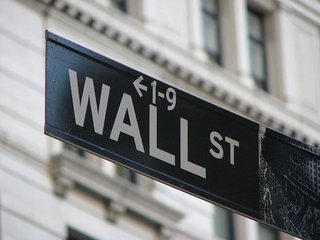 If you've got exposure to any of these companies, it might be time to rethink your investments...
I've already told you that stock buybacks represent one of the most insidious bits of financial engineering in the markets - executives that authorize these lavish buybacks can claim that they're doing so to return money to shareholders when what they're really doing is lining their own pockets.
But analysts and other market watchers are finally starting to take notice... because right now, the gap between investor capital in the markets and corporate money in the markets that's being used on buybacks is wider than it's ever been.
It's not an overstatement to say that the majority of interest in stocks is from companies buying up their own shares. In fact, Liz Ann Sonders, chief investment strategist at Charles Schwab, recently told Business Insider, "On a cumulative basis there has not been a dollar added to the U.S. stock market since the end of the financial crisis by retail investors and pension funds."
You read that right - the bull market that's raged since the end of the financial crisis was, by one measure, due entirely to buybacks.
This is unsustainable. Someone needs to fix this mess, and soon.
Unfortunately, the very people who could fix it aren't going to lift a finger...
Why hasn't a single "I want what's right for the economy" politician in Congress, or a single economic hack in the Obama administration (to say nothing of the master giver-awayer himself), or a single wannabe presidential poser on the political trail in 2016 ever talked about how bad stock buybacks really are for the economy?
It's because the dirty truth about stock buybacks is they're part of dirty politics.
Share buybacks used to be frowned upon. In fact, they were considered a form of stock manipulation by the U.S. Securities and Exchange Commission.
But 33 years ago, Congress pushed the SEC to make buybacks kosher due to the uptick in stock options as part of executive compensation packages. Obviously, those executives want to push their stock prices up to exercise those options profitably while not diluting earnings per share.
Fast forward to financial engineering.
Buyback programs are now the preferred way executives legally manipulate their stock prices.
The justification for buybacks - whether they're funded out of cash flow or debt financed - includes rubbish like they're a good investment when shares are "undervalued," they're an effective way of returning capital to shareholders, and they reduce share count against which dividends have to be paid out.
But the truth is different.
Just because executives believe their shares are undervalued doesn't mean they actually are. The market might be discounting the share price because it doesn't see earnings growth ahead, or maybe because earnings are going the wrong way.
If a company is generating regular excess cash flow and can't find an earnings-building avenue to invest it in, why don't they pay a dividend, or up the dividend payment they're making?
Note to managers: You're not a "growth" company if you're generating regular free cash flow and not reinvesting it. You've matured to the point where you should pay dividends.
And if you're debt financing your buybacks while calling yourself a growth company, you're immature, or worse.
The justification about buying back shares to reduce the number of shares that dividends are paid out across has some merit. But if a company keeps buying back shares because it keeps generating more cash, at some point as an investor I'd have to ask management, why don't you just pay me a bigger dividend?
If share buyback programs were still viewed as manipulation schemes, the trillions of dollars spent - and the hundreds of billions wasted when share prices went down - would have been spent instead on capital improvements, paying higher wages, growing businesses, and paid out in the form of dividends.
Investors of all stripes would benefit and so would the economy. Whether dividends are reinvested, added to the savings pool, or spent, the economy benefits.
Here's the Dirty, Rotten Truth
The truth is if buybacks weren't allowed and companies paid out all that money as dividends, there wouldn't be any "double taxation."
Corporations would order their lackeys in Congress to change the laws so their dividend payments could be deductible at the corporate level. They could get that passed in a second... if they wanted to.
But it's better for companies to complain that dividends are double taxed, first at the corporate level and again when investors are paid out. That way they can justify a "better" way of distributing capital to their shareholders, through the magic of buybacks.
How convenient that the "better" way to return capital to shareholders enriches executives at the expense of growing the business, at the expense of investors in the business, and ultimately at the expense of the economy.
Forget about the fact that analysts estimate that as much as 100% of the stock market's rise since 2009 is attributable to the more than $2 trillion in buybacks since the financial crisis, and if the market collapses, most of that money will have essentially evaporated.
What matters is if all that money had made its way through the economy, the economy, the country, savers, and investors would be better off, not just the handful of executives who've grossly enriched themselves while pretending their financial engineering wasn't manipulative.
So, ask your senator or representative, ask anyone in power, ask anyone on the wannabe political trail - what are you going to do about the buyback game?
Ask if they understand how the economy could have benefited if those trillions of dollars would have been efficiently circulated throughout the economy in the form of capital expenditures, more jobs, higher wages, or dividend payouts.
Ask them how much the corporations who buy back their shares spend on lobbyists.
Ask them how much they contribute to their campaigns.
Ask them why they aren't fighting to end double taxation of dividends.
Ask them if they understand how the economy works, if they know how the stock market works, and if they have any idea that buybacks are a stock manipulation scheme that screws everybody working in the real economy.
And if you get a straight answer from any of them, send me an email or drop a note in the comments below. I'd love to hear from you.
Follow Money Morning on Facebook and Twitter.
The Stock Buyback Con Game: Stock buybacks make sense for some companies, but not for all. These days, they're often used to manipulate stock prices - and they've hit record levels lately. What's driving this growth is dangerous for you and our economy...
Here Are 10 "One-Click" Ways to Earn 10% or Better on Your Money Every Quarter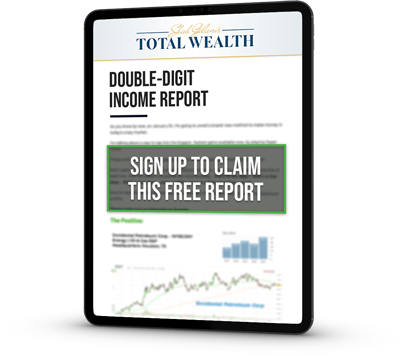 Appreciation is great, but it's possible to get even more out of the shares you own. A lot more: you can easily beat inflation and collect regular income to spare. There are no complicated trades to put on, no high-level options clearances necessary. In fact, you can do this with a couple of mouse clicks – passive income redefined. Click here for the report…
About the Author
Shah Gilani boasts a financial pedigree unlike any other. He ran his first hedge fund in 1982 from his seat on the floor of the Chicago Board of Options Exchange. When options on the Standard & Poor's 100 began trading on March 11, 1983, Shah worked in "the pit" as a market maker.
The work he did laid the foundation for what would later become the VIX - to this day one of the most widely used indicators worldwide. After leaving Chicago to run the futures and options division of the British banking giant Lloyd's TSB, Shah moved up to Roosevelt & Cross Inc., an old-line New York boutique firm. There he originated and ran a packaged fixed-income trading desk, and established that company's "listed" and OTC trading desks.
Shah founded a second hedge fund in 1999, which he ran until 2003.
Shah's vast network of contacts includes the biggest players on Wall Street and in international finance. These contacts give him the real story - when others only get what the investment banks want them to see.
Today, as editor of Hyperdrive Portfolio, Shah presents his legion of subscribers with massive profit opportunities that result from paradigm shifts in the way we work, play, and live.
Shah is a frequent guest on CNBC, Forbes, and MarketWatch, and you can catch him every week on Fox Business's Varney & Co.