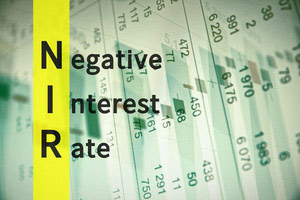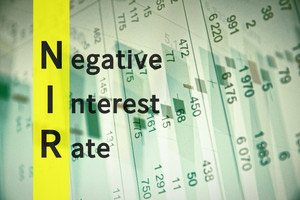 Negative Interest rates – a policy move that was once unthinkable for central banks – is quickly becoming the new normal for central banks trying to boost economic growth.
Many European countries, including Sweden, Switzerland, and Denmark, have already switched to negative rates. Even U.S. Federal Reserve Chair Janet Yellen has toyed with the idea of using negative interest rates to fight the next recession in the United States.
But according to Money Morning experts, these negative rates are incredibly dangerous for the markets…
Negative-interest-rate policy (NIRP) charges banks for holding money at central banks. Over time, that cost is supposedly passed down to bank customers by penalizing them for keeping savings. The overall idea is to encourage consumer spending…
But not even John Maynard Keynes himself, the father of modern monetary policy, would have considered using negative interest rates to spur economic growth. In fact, entertaining the idea of NIRP acknowledges that Keynesian monetary policy has failed miserably.
That's what frustrates Money Morning Global Credit Strategist Michael Lewitt, a former money manager who has handled billions of dollars for his clients over 29 years.
"You might think these overeducated professors in the central banks would see that their policies aren't working and make adjustments," said Lewitt, "but they simply keep doubling down on failure."
This delusion of central bankers could lead to another financial crisis. And it could be even worse than what we saw in 2008….
Negative Interest Rates Could Cause a Global Economic Collapse
Central banks think low interest rates and negative interest rates will boost economic growth in the short term. But these policies have major, and far-reaching, ramifications.
"Make no mistake," said Lewitt, "NIRP is a desperate, last-ditch measure, and it couldn't come at a worse time."
The biggest problem with negative interest rates: banks can't pass along their costs to customers. Since there isn't enough loan demand, banks don't raise loan rates to offset the cost of keeping money at central banks. So they absorb the extra cost.
Negative rates also cause fear in consumers. Faced with even the possibility of being charged for saving, many people will go to cash. That creates all kinds of problems for banks.
European banks, which have been coping with negative rates since last year, are already facing these issues. On average, many of these bank stocks are down 30%, with some down as much as 60%, according to Money Morning Capital Wave Strategist Shah Gilani, a former hedge fund trader who predicted the financial crisis in 2008.
With banks under so much pressure, there's a high probability of another Lehman Brothers-type crash from a mega bank like Deutsche Bank AG (NYSE: DB), according to Gilani.
And it'll be even harder for banks to recover this time. Central banks have exhausted their recession-fighting capabilities.
Currently, many Scandinavian central banks and the European Central Bank use negative rates. If the Fed joins the pack, U.S. markets will be hit hard.
"One thing is certain: If interest rates go negative in the United States," Lewitt said, "the stock market is not going up. Any knee-jerk rally will come tumbling down."
Simply put – the Fed has mismanaged this credit cycle. In fact, its misguided policies are about to trigger a $200 trillion "Super Crash," according to Lewitt. Your best guide to weathering this is Lewitt's free Sure Money service. In Sure Money, Lewitt helps you see what's going up, what's going down, and how to profit. You can access Lewitt's "Super Crash Report" with all of his tips, recommendations, and profit opportunities by clicking here…
Follow Money Morning on Facebook and Twitter.