The gold price per ounce is climbing this morning (Tuesday) as investors respond to news of a deadly terrorist attack in Brussels, Belgium.
Gold prices were trading up $9.40, or 0.76%, at $1,253.50 an ounce in midmorning trading amid a flight to safety. Gold is considered a safe-haven asset during times of geopolitical turmoil. It traded as high as $1,261.00 an ounce earlier today.
Today's events have caused a temporary spike in the gold price per ounce, but we see other factors pushing gold higher in the long term. Before we get to those, here's how spot gold is trending today...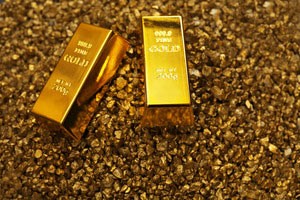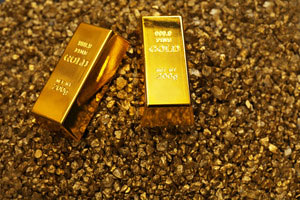 Investors took a guarded stance Tuesday after three fatal explosions occurred at the Brussels airport and a metro station. At least 34 people were killed and as many as 170 were injured, according to latest reports from Belgian media. ISIS has claimed responsibility for the attacks.
Countries across the world were on high alert following the attacks.
Global markets reacted with a risk-averse response...
Asian markets were mostly lower Tuesday. In Europe, major stock markets were down less than 1% in afternoon trading. In the United States, the three major benchmarks were mostly flat.
The gold price per ounce has performed well in 2016, up 18% year to date. Today's attacks should continue to lift gold prices in the short term.
But other global economic factors have led to this three-month rally in gold prices we've seen...
Why We Are Bullish on Gold in 2016
Fears of a stock market crash, global recession, and slowdown in China have all led investors to pile into gold.
The growing use of negative interest rates around the world and worries of a liquidity crunch in China have also fueled "money alternative" gold prices higher.
Recently, dovish moves from the U.S. Federal Reserve have lifted the gold price per ounce too. Last week, the U.S. central bank left interest rates unchanged near zero. Policymakers also reduced their number of expected interest rate hikes this year from four to two. The Fed's move puts downward pressure on the U.S. dollar, which is bullish for the price of gold.
Another bullish case for gold prices is the contentious political landscape in the United States.
The rising chance of Donald Trump becoming the next president could also be bearish for the dollar and bullish for gold. The constricting trade measures he has proposed, such as large tariffs against Chinese goods, could weaken the dollar and strengthen gold.
The price of gold should also continue higher as investors continue to lose faith in global central banks. Dovish statements and negative-interest-rate policies will continue to drive investors into safe-haven assets this year.
Money Morning Global Credit Strategist Michael E. Lewitt says the current rise in the gold price per ounce is an indicator that investors and citizens are questioning the integrity of paper money and the policies of the central bankers destroying it.
"Gold prices don't lie," Lewitt said. "And the worse market conditions get, the more investors will flee equity and run to 'safe havens' like gold and silver. The world's paper currencies are being destroyed by the deliberate policies of central banks because they have no other tools to promote growth or inflation and governments have no other way to pay back the trillions of dollars of debt they have created."
Lewitt expects gold prices to continue to rise as panic sets into markets. This is already happening through the first three months of 2016.
The Essential Guide to Buying Gold and Silver: Precious metal investing is widely regarded as the best "crisis insurance" for your portfolio. This guide gives you everything you need to know about the best stores of value in history, gold and silver. Read more...
Stay informed on what's going on in the markets by following us on Twitter @moneymorning or liking us on Facebook.
Related Articles: