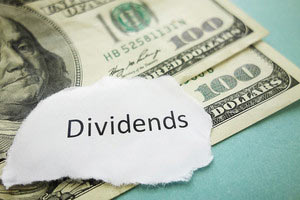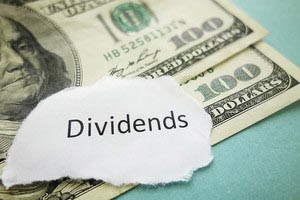 Dividend stocks are an essential component of any portfolio. Not only do they offer passive, effortless income every quarter, but they also act as a financial buffer against market volatility. This is especially true this year after the Dow Jones Industrial Average hit a two-year low on Feb. 11.
That's why we've picked one of the best dividend stocks to buy this year.
But it's not just about that passive income…
Another reason we're recommending dividend stocks is because they've been outperforming the broader market in 2016. The Dow Jones U.S. Select Dividend Index, which follows 100 high-yielding companies, has gained 7.8% so far in 2016. That smashes the Dow Jones Industrial Average's 1% gain.
The dividend stock index's momentum is mostly thanks to the Dow Jones' 11% plunge during the first six weeks of the year. According to Money Morning Chief Investment Strategist Keith Fitz-Gerald – a market expert and professional trader with more than three decades of experience – stocks with passive income streams are more attractive during periods of volatility.
"Dividend-paying stocks tend to be more stable than their non-dividend paying brethren – particularly during rocky stock markets," Fitz-Gerald said during the 2008 financial crisis.
During times of extreme volatility, dividend stock investors typically head to "dividend aristocrats." These are 50 S&P 500-listed companies with annual dividends that have grown for at least 25 years straight. Big-name dividend aristocrats like McDonald's Corp. (NYSE: MCD) and Exxon Mobil Corp. (NYSE: XOM) have seen their stocks climb 4.8% and 7.6% this year, respectively.
But a company needs more than just a generous dividend to be a worthy investment. That's why we're recommending a dividend stock that not only boasts an impressive yield, but also high growth potential over the long term.
Here's one of the best dividend stocks to buy in 2016…
This Is One of the Best Dividend Stocks to Buy This Year
One of our favorite dividend stocks right now is Altria Group Inc. (NYSE: MO).
Altria is a Virginia-based company that primarily sells alcohol and tobacco products. It's one of the largest tobacco corporations in the world and also has a 27% stake in SABMiller Plc. (LON: SAB), one of the largest alcohol companies in the world.
The MO stock price surged 15% to $58.21 a share last year, making it one of the best-performing stocks in the consumer goods sector. Shares are up 5.9% over the last three months.
But Altria has also been one of Fitz-Gerald's favorite long-term investments. That's because it offers one of the strongest and most reliable dividend policies of any U.S. company. It has boosted its dividend by 48% over the last six years. The company even increased its dividend by 17% over the course of the 2007-2009 financial crisis.
The company also has an attractive 27.8% profit margin over the last 12 months. This means Altria earns $0.28 for each dollar of revenue it brings in.
"Altria's profit margin has never dipped below double-digit levels despite historically unprecedented conditions over the last five years," Fitz-Gerald explained in February. "That's an important consideration because profit margins typically fall when companies are forced to lower their prices to compete with an increasingly small pool of consumers during recessionary times."
Back in September, Altria raised its quarterly dividend to $0.56 per share, and is expected to increase it again in 2016. MO stock currently has a 3.7% yield.
Additionally, we give MO stock a one-year target estimate of $75.73. That would be a gain of 22.7% from its last closing price of $61.72. This was calculated by multiplying its projected 2017 earnings per share (EPS) of $3.31 by its current price/earnings ratio of 22.88. Since MO's industry also has a similar P/E ratio of 21.4, it's fair to expect MO stock to stay around that figure.
Stay tuned to Money Morning for more of our best dividend stock picks.
Alex McGuire is an associate editor for Money Morning. You can follow him on Twitter at @AlexMcGuire92.
Like us on Facebook: Money Morning
The 3 Best Penny Stocks to Buy in 2016… Finding the best penny stocks can be extremely lucrative for investors. Some can even return quadruple-digit gains in just a matter of weeks. But penny stocks can also be extremely risky. That's why we've outlined two methods for finding profitable penny stocks – as well as our top three picks for 2016…