Barron's Top 30 CEO list was just released this week, and it profiled two of the top CEOs in the emerging virtual reality market.
These two tech CEOs have shown visionary leadership. But I'm most impressed by how early they realized virtual reality is becoming a part of our everyday lives.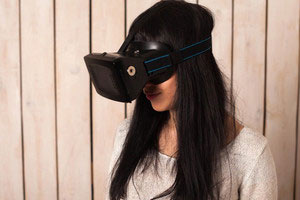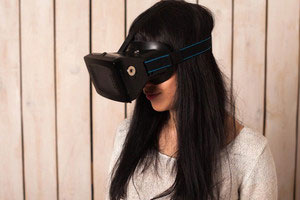 Before I discuss who they are, I want to make sure that Money Morning subscribers know more about virtual reality and the massive opportunity the industry presents.
You see, research company DigiCapital projects the augmented reality (AR)/virtual reality (VR) market will be worth $150 billion by 2020.
Right now, augmented technology and virtual reality technology are heavily associated with gaming. VR games can take players to exotic locales like Mount Everest, but they can also be simplified and still entertaining. Resolution Games, founded by Tommy Palm of "Candy Crush Saga" fame, developed a simple fishing game called "Bait," for example.
The game industry will be a big market, but the
future applications
of AR and VR technology are even more impressive…
The U.S. Army started using virtual reality in 2014 to help soldiers deal with post-traumatic stress disorder (PTSD). The Army is using Virtual Reality Exposure Therapy to help soldiers process negative feelings as well as to learn how to cope with triggers that bring on anxiety and stress.
According to FOX News, virtual reality is also being used at the University of Houston to help heroin addicts kick their habits. Using VR, addicted individuals make their way through a simulated house party. The researchers then trigger stimuli to evoke cravings, and the addicted individuals can recognize their triggers and be better equipped to cope.
And those are just two applications for VR. Analysts expect VR technology to find its way into real estate, space travel, education, shopping, and courtrooms in the next few years.
AR and VR technology is still in its early stages, but these tech CEOs are building dominant footholds in this future $155 billion industry. And the foresight from these two tech CEOs will reward long-term investors.
While other companies are going to play catch up, these two top CEOs have made sure that they are at the forefront of this billion-dollar market…
The Top CEOs in the Virtual Reality Market Today
Top CEOs No. 2: Mark Zuckerberg
Wall Street couldn't understand why Facebook Inc. (Nasdaq: FB) CEO Mark Zuckerberg purchased Oculus VR in 2014. After all, it wasn't clear how a social media company would utilize the technology.
Of course, the Oculus acquisition was just one example of Zuckerberg's visionary leadership…
Facebook has its own headset, Oculus Rift, which was available for pre-order in January. And Zuckerberg will work with other headset producers like Samsung to create social media experiences available on other VR headsets.
How is Facebook going to monetize Oculus? Right now, Zuckerberg plans to sell ad space on virtual reality platforms.
Companies like Coca-Cola Co. (NYSE: KO) have already shown they're willing to pay to advertise on AR and VR platforms. In 2014, Coca-Cola paid to sponsor a VR experience at the World Cup. Users could visit a locker room as well as play soccer on a field.
VR advertising is mostly untested waters, but if anyone can do it, it's Zuckerberg.
Facebook has proven it knows how to generate massive revenue from its acquisitions. There aren't exact numbers, but it's believed that Instagram earned between $600 million and $750 million in ad revenue last year.
Zuckerberg also has his sights set much higher than just gaming…
"After games, we're going to make Oculus a platform for many other experiences," Zuckerberg stated in a Facebook post. "Imagine enjoying a courtside seat at a game, studying in a classroom of students and teachers all over the world, or consulting with a doctor face-to-face – just by putting on goggles in your home."
The Facebook stock price is up 7.18% in 2016, and outside of virtual reality, we've found two other bullish reasons why the Facebook stock price will reach $250 per share by 2020. Watch the video below to learn more…
Top CEOs No. 1: Larry Page
Barron's said CEO Larry Page made its list because he's "fast becoming the tech world's Warren Buffett."
Alphabet Inc.'s (Nasdaq: GOOGL, GOOG) CEO made our list because of his commitment to making the best virtual reality experience available.
You see, Page realizes that great content is the key to virtual reality mass appeal. And Alphabet already has an entire webpage dedicated to developers who want to create new virtual reality experiences.
But the biggest problem with VR headsets right now is that after one's purchased, that's usually the end of the transaction. There isn't a way to make additional money from the headset. Page is changing that by working with developers to enable in-app purchases on its VR headset.
The Wall Street Journal reported that in-game purchases on mobile devices were expected to total $23.4 billion across the globe in 2015.
There are no examples of in-app purchases on headsets right now. But there is a very high demand for headsets. Oculus Rift, for example, reportedly sold out in 14 minutes during pre-orders.
That high demand is an indication that the popularity and profitability of in-app purchases can carry over to VR headsets.
Analysts from Thomason/First Call give GOOGL a one-year price target of $926.80. That means they see the GOOGL stock price climbing another 23% from this morning's opening price of $753.48. GOOG has a one-year price target of $930.08, which is a 26% increase from this morning's opening price of $732.58.
The Bottom Line: Mark Zuckerberg and Larry Page made Barron's list of top CEOs because of their visionary leadership. While other tech companies are going to play catch up, Zuckerberg and Page have developed dominant footholds in the future $150 billion virtual reality market. And these two tech CEOs are going to reward shareholders for a long, long time.
Jack Delaney is an associate editor for Money Morning. You can follow him on Twitter and follow Money Morning on Facebook. 
A Market Crash as Bad as 2008: Governments were desperate for answers back in 2008 when the world's financial system was on the brink of a total meltdown. So they did what they do best – they threw money at it. That saved the day back then, but created a bigger, more insidious problem that is very close to again undermining the global markets. The fuse on this economic dynamite is very close to the ignition point…