For more than 100 years, Jekyll Island has played host to powerful individuals to meet and change the course of American history...
In 1910, seven men met on this roughly seven-mile island off the coast of Georgia. And at this meeting, they planned the creation of the U.S. Federal Reserve Bank.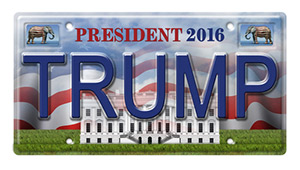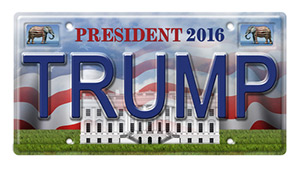 The attendees included:
Rothschild banking dynasty representative Paul Warburg
JPMorgan reps Henry Davidson, Charles Norton, and Benjamin Strong
Nelson Aldrich and Frank Vanderclip, who represented the Rockefeller financial empire
Their goal was to give those powerful families -- and their respective institutions -- first-hand influence over the country's monetary policies.
And so the men created the National Reserve Association -- a new framework for the nation's banking system. It would pass through Congress as the Federal Reserve Act in 1914. This central bank would issue currency and hold member banks' reserves. It would handle government debt, but it would also be a private institution.
Now another powerful group of men joined together at Jekyll, accused of the same goal: trying to secretly work their influence over the American people...
A New Secretive Meeting of the 1% on Jekyll Island
The American Enterprise Institute (AEI) held its World Forum on March 3-6. It was supposed to be a panel that discussed topics ranging from "Millennials: How Much Do They Matter and What Do They Want?" and "The State of Work: Jobs, Wages, and Mobility."
But it reportedly turned into a close-to-the-chest strategy session for politicians and the tech titans of Silicon Valley on how to stop Donald Trump in the 2016 presidential election...
Are Politicians and CEOs Afraid of Donald Trump?
You won't have heard much of anything about this Jekyll Island powwow chock full of American VIPs. The meeting was "off the record" -- it seems the media was not invited to attend.
However, HuffPost Politics reportedly investigated the flight traffic of nearby airports to determine attendees.
From Silicon Valley, the following individuals were present:
Apple CEO Tim Cook
Google co-founder Larry Page
Napster creator Sean Parker
Tesla Motors CEO Elon Musk
From Washington, some of the political elite who attended were:
House Speaker Paul Ryan
Energy Commerce Committee Chair Fred Upton
Budget Committee Chairman Tom Price
Financial Services Committee Chairman Jeb Hensarling
But according to HuffPost Politics, it was Republican political consultant Karl Rove who used his presentation time to create a battle cry against Donald J. Trump...
HuffPost Politics alleges that Rove discussed focus group findings on Trump. He reviewed Trump's greatest weaknesses and stated that voters have a hard time envisioning Trump as president.
Conservative radio host Rush Limbaugh weighed in on this Rove hearsay with strong anti-establishment sentiment:
"It was a circle, and they were sitting around the circle, and they were all telling each other or asking each other, 'How the hell did this happen?' And it's an understandable thing. They think they run the world. They think they control these things. And out of the blue comes the Trumpster. You got all these tech CEOs and all these left-wing inventors and tech people with these Republicans? That's crony capitalism right in front of your face, or crony socialism."
Rove emailed HuffPost and confirmed that he did have discussions about Trump, but that it was over drinks and meals. Rove then sarcastically dismissed the idea that his presentation was about anything else other than his new book.
"There was no such highlight of the AEI gathering," Rove said. "I made no such presentation to the meeting. My presentation on Sunday morning was devoted to my new book on the 1896 election, 'The Triumph of William McKinley.' I am unaware of any such focus groups on Trump. I am unaware of any polling that shows the items you listed as his greatest weaknesses. Other than that, you did spell my name correctly, a bit of ace reporting that brings honor to you and The Huffington Post."
But political analyst Bill Kristol, who supposedly wrote an email report from the conference, supported the notion that the topic of Trump did come up during the AEI gathering.
"There was much unhappiness about his emergence, a good deal of talk, some of it insightful and thoughtful, about why he's done so well, and many expressions of hope that he would be defeated," HuffPost quoted Kristol as saying.
Whatever happened at Jekyll Island this March -- whether it was a straightforward informational session or a nefarious plot to alter the 2016 presidential race -- the 99% will likely never find out.
Follow us on Twitter @moneymorning or like us on Facebook.
The Fed's Transparency Problem: Over the past two decades, the Federal Reserve has tried to evolve from an absolutely secretive institution to one committed to transparency. But it isn't working. In fact, the more the Fed tries to explain itself, the worse the problem gets. Here's why...
Related Articles: