The Under Armour stock split is finally on its way.
On March 16, Under Armour Inc. (NYSE: UA) announced the issuance of new stock that will be distributed to investors via a stock split. The Under Armour stock split will take place on Thursday, April 7.
The proposal for the stock split was first announced last summer. The split was delayed because of a shareholder lawsuit, but the firm's board of directors approved the issuance of Class C non-voting common stock last month. The Class C stock will be issued through a stock dividend on a 1-for-1 basis to all existing holders of Under Armour's Class A and Class B common stock.
The distribution of the new Class C Under Armour stock will have the same effect as a 2-for-1 stock split.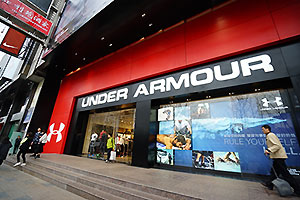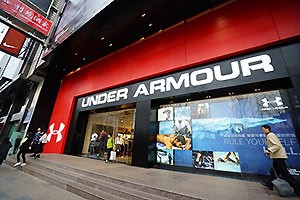 On April 7, Class C shares will be distributed to shareholders as of March 28. The new shares will trade under the ticker "UA.C." Class A shares will continue to trade under the ticker "UA."
The new shares will not give holders the power to vote on board elections, company resolutions, or other matters.
Founder, chairman, and CEO Kevin Plank owns all the Class B shares, which have 10 times as much voting power as the Class A shares. Plank will retain his control over the company since Class C shares have no voting power.
Plank started Under Armour in 1996 in his grandmother's basement with a prototype for a sweat-wicking compression shirt. He has built Under Amour into a $36.55 billion company, which has become a formidable rival to Nike Inc. (NYSE: NKE).
Despite Plank's successes and leadership abilities, the new class of shares did not come without controversy.
On Aug. 26, Under Armour held a special shareholder meeting that allowed shareholders to vote on proposed changes to its charter. Those changes included amendments to the company's incentive plan and Class C stock purchasing options for employees. Also included was a non-compete agreement for Plank.
Plank signed an agreement not to compete with Under Armour for five years if he leaves the company. He also agreed to vote his shares in favor of those changes. The company said the changes would be implemented before the Under Armour stock split.
But shareholders filed a class-action lawsuit against Under Armour on June 18 alleging the company's board members breached their fiduciary duties by recommending the changes.
Shareholders and the company resolved their differences, and the stock split and issuance of new Class C shares were approved several months later.
Here's what shareholders can expect following the Under Armour stock split on April 7…
This Won't Be the Last Under Armour Stock Split
This Under Armour stock split marks the third time in three years the company has split its stock. And more stock splits are likely.
The company doesn't plan to conduct another Class C split. But Under Armour said during its August 2015 shareholder meeting that said there will be "lots more regular splits" in the future.
When a company splits its shares, the market cap before and after the split remains the same. In short, shareholders own more shares, but each is valued at a lower price per share. However, a lower-priced stock on a per-share basis often attracts a wider range of buyers, which can boost shares.
Under Armour stock has been a standout since its November 2005 IPO at $13 per share. At a recent price of $83, Under Armour Class A shares are up 213.5% and 385.95% over the last three and five years, respectively.
Stay informed on what's going on in the markets by following us on Twitter @moneymorning or liking us on Facebook.
Solar Power Will Boom in 2016: Solar outperformed the rest of the energy market in 2015, and that trend shows no sign of slowing down. In fact, there's one incredible factor that will drive solar stocks to new highs in 2016. Here's the best way to play this skyrocketing industry…
Related Articles: