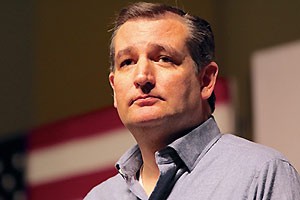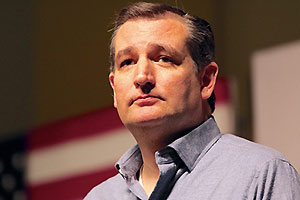 A Ted Cruz super PAC made a curious donation back in June 2015...
It gave half a million dollars to former tech executive Carly Fiorina's super PAC, Carly for America. The Washington Post first broke the story back in late July.
Super PACs that explicitly support a candidate almost never give in support of other rival candidates. On top of that, at the time, Fiorina was one of Texas Sen. Ted Cruz's main Republican opponents in the 2016 presidential race.
That's why the donation was such a mystery -- even The Washington Post piece didn't offer an explanation. It was so uncanny that the Federal Election Commission flagged the activity.
But recent events have sparked conspiracy theories that connect the dots between Cruz, Fiorina, and the $500,000 gift...
A Ted Cruz Super PAC Cover Up?
One theory is that the donation may have been hush money -- part of a cover up for Cruz's alleged sex scandal.
You see, the controversy behind the donation resurfaced after Cruz's recent affair allegations by the National Enquirer. Fiorina's deputy campaign manager Sarah Isgur Flores is one of the alleged mistresses in the supposed sex scandal.
Some suspect the donation was "hush money" to keep Fiorina quiet about the alleged affair.
The plot gets even dicier since Fiorina endorsed Cruz after suspending her campaign back in February. Watch the video below to see Fiorina and Cruz responding to Cruz's affair allegations on March 23. Notice how neither Cruz nor Fiorina explicitly deny the allegations of adultery, with Cruz instead calling the National Enquirer story "garbage."
Another theory suggests Fiorina's suspended campaign is illegally coordinating with another anti-Trump super PAC, Make America Awesome. Under FEC guidelines, it's illegal for campaigns to coordinate with super PACs in any way.
After Fiorina suspended her campaign, Liz Mayer, a former Fiorina campaign employee, set up "Make America Awesome," which uses the address: PO Box 26141, Alexandria, VA, 22313 - the same address as Fiorina's campaign headquarters. Make America Awesome is the super PAC that spread the promiscuous photo of Melania Trump in GQ Magazine last week. The theory posits that the Fiorina and Cruz camps are collaborating with Make America Awesome to attack Trump...
In an email to CBS in October 2015, Keep the Promise President Kellyanne Conway responded about the donation:
Keep the Promise I made the donation in June to Ms. Fiorina at that time because we thought she had important things to say that weren't being heard, including her poignant and effective criticism of Mrs. Clinton, at the time, the likely Democratic nominee. However, we are all in for Ted Cruz for President, as our current activities demonstrate, and will continue to support him and his message all the way to the White House."
What do you think about the strange donation a Ted Cruz super PAC made to his former rival? Leave your thoughts in the comments section below.
Follow me on Twitter @cgsaucier or like Money Morning on Facebook.  
Beyond Obamacare: As controversial as Obamacare has been, it doesn't go nearly far enough for Bernie Sanders. His healthcare plan proposal, "Medicare for All," is essentially the single-payer type of system common in much of Europe and Canada. In short, the government runs the healthcare system and everyone is covered for everything. Sounds great. But you'll be shocked when you see what it's going to cost...
Related Articles: