Things just keep getting worse for SunEdison as the SUNE stock price has crashed another 44% today (Tuesday) to $0.70 per share. The SUNE stock price is now down more than 64% in the last month.
This is the first time the SunEdison Inc. (NYSE: SUNE) stock price has traded below $1 since 1995. The future for the company looks bleaks, with a bankruptcy filing looking likely.
Here's why the SUNE stock price is crashing today…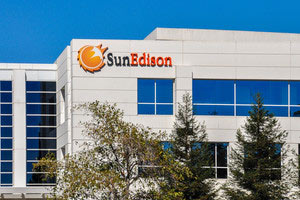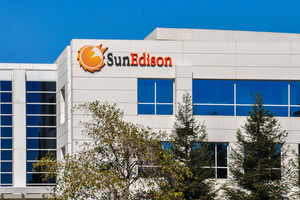 The Wall Street Journal issued a report today saying the U.S. Securities and Exchange Commission (SEC) is investigating whether the Missouri-based company misrepresented its liquidity position last fall.
The possibility that SunEdison may seek bankruptcy protection was also confirmed Tuesday morning through an SEC filing from SunEdison's yieldco, TerraForm Power Inc. (Nasdaq: TERP). A yieldco is a company formed to own assets that generate cash flow. The filing discussed SUNE stock's liquidity difficulties and said there was a "substantial risk that SunEdison will soon seek bankruptcy protection."
When SunEdison posted Q3 results, it said it had nearly $1.4 billion in cash. A portion of that cash was going to be used for the purchase of Vivint Solar Inc. (NYSE: VLSR). But SunEdison scrapped its $1.9 billion cash and stock Vivint acquisition earlier this month after Vivint withdrew.
The Journal said SunEdison overstated the amount of cash it has. Much of the cash couldn't be accessed by SunEdison and was already allocated for project construction.
In a January 2016 business update, SunEdison said it expected to have $56 million cash on hand at the end of the Q4 after paying down margin loans and committing cash for construction.
But SunEdison has yet to release its 2015 financials. That's left investors in the dark about the company's actual cash and financial positions. The delay has raised a number of red flags and put even more pressure on the tanking SUNE stock price.
And that's not the only reason the SUNE stock price continues to crash. Here's what else is plaguing the solar stock in 2016…
Why the SUNE Stock Price Is Crashing in 2016
Last month, SunEdison announced it had to delay releasing its financials. That followed allegations made by a former executive who questioned the accuracy of the company's anticipated financial position.
Two weeks later, the company announced a further delay as management identified "material weaknesses in its internal controls" over financial reporting. Additionally, company officials said they had not yet concluded the investigation into the allegations made by a former executive.
SunEdison's cash issue came to light in late 2015 when the company stopped paying some contractors and suppliers. The Vivint deal was called off after banks backed away from providing funding for the deal. At least four other takeovers SunEdison planned last year were later canceled or renegotiated.
Like other solar stocks, the SUNE stock price also suffered because of plunging oil prices. When oil prices are lower, demand for solar power decreases. That can cause major drops in solar stocks. But SUNE stock had also been under pressure as the company tried to grow quickly via acquisitions and burned through cash.
Shares of the embattled company are down more than 97% in the last 12 months.
Stay informed on what's going on in the markets by following us on Twitter @moneymorning or liking us on Facebook.
How to Protect Your Wealth from Negative Interest Rates – Central banks could trigger NIRP at any sign of an emergency, putting your portfolio at risk. Here we have two recommendations to hedge against negative rates – and grab some upside, too.
The Worse the Markets Get, the Better This Tactic Performs – Anybody who follows regularly what to buy and sell has had the opportunity to bank a string of double-digit returns that positively crush the markets. We show you a tactic that lets you maximize these profits here.
Now's the Best Time to Buy Gold in Five Years – As central banks continue to destroy the global financial system, gold has given us an incredible buying opportunity. Here are tips on how to stock up.
Related Articles: