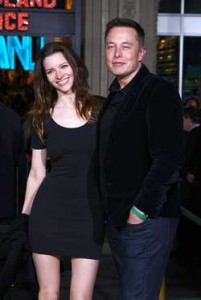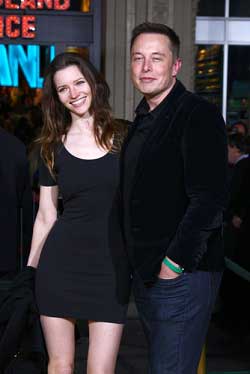 Is there more hype around the soaring TSLA stock price or the unveiling of the Model 3 on March 31? It's hard to tell...
Yes, the Model 3 is very exciting. In fact, it's one of the reasons Money Morning Technical Trading Specialist D.R. Barton says Tesla Motors Inc. (Nasdaq: TSLA) is head and shoulders above every other company in the electric car industry.
Money Morning is very bullish on Tesla, but that doesn't mean Tesla stock is the right fit for every investor.
But before we discuss what type of investors should own Tesla stock, we wanted to make sure our readers know the significance of the Model 3 unveiling...
Right now, the MSRPs for the Tesla Model S and Model X are $69,900 and $80,000, respectively. According to USA Today, the average price of a new car or truck sold in the United States in April 2015 was $33,560. Clearly, Tesla's current vehicles don't appeal to the average buyer.
But the Model 3 will be an electric vehicle for the masses...
At $35,000, the Model 3 falls within the price range most Americans are spending on new vehicles. The real power of the Model 3, though, is that incentives and tax breaks can bring the price of the car all the way down to $25,000.
And according to Pike Research, the demand for electric vehicles is going to be huge...
There were just 116,099 plug-in vehicles sold in the United States in 2015. But by 2020, Pike projects that annual worldwide electric vehicle sales will reach 3.8 million. That's a 2,656% increase in only five years.
There's no denying the Model 3 is revolutionary, but again, TSLA stock isn't the perfect investment for everyone. Here's what you need to know before investing in Tesla stock now...
Buy TSLA Stock If You're This Type of Investor
If you want to be a TSLA stock shareholder, you have to be comfortable with volatility, be a long-term investor, and have a diversified portfolio.
On Dec. 31, TSLA opened at $238.51 per share. A little over a month later, the Tesla stock price opened at $142.32 on Feb. 9. That's a 40% drop in less than six weeks. The TSLA stock price is once again trading above $230, a gain of 65% since Feb. 9. But if you had panicked and sold on Feb. 9, you'd still be looking at a 40% loss.
You see, the Tesla stock price can drastically climb or fall based on a single news story. Take for example short-seller Citron Research announcing it had a short position on the stock on March 1. TSLA opened at $194.25, but Citron's announcement made the stock plummet all the way to intraday lows of $182.70. That was a one-day loss of 5.94%.
Because Tesla is an innovative company, you also have to be a long-term investor to enjoy the fruits of CEO Elon Musk's labor. Musk stated at an industry car show at the beginning of 2015 that Tesla won't be profitable until 2020.
Part of Tesla's profitability will come from the Model 3, which Musk says will go into production by the end of this year.
But Tesla is known for delays in production...
The Model S was first revealed in March 2009, but the vehicle wasn't delivered until June 2012, according to Business Insider. The Model X was delivered two years after its originally scheduled delivery date.
Finally, you should only own TSLA stock if you have a diversified portfolio. TSLA should be viewed as a high-risk, high-reward stock. TSLA has a lot of opportunity to reward patient investors, but you don't want any one stock to make up the majority of your holdings, especially a tech stock.
Also make sure to consider the following...
If you're nearing retirement, Tesla does not offer a dividend to provide you with extra income. If you plan on cashing out your portfolio over the next couple of years, that may not be enough time for TSLA to trade at a favorable price from where you bought it.
But if you're a long-term investor, you understand that electric vehicles are more than just a trend, and you believe in Musk's leadership, then TSLA stock is a great addition to your portfolio.
The Bottom Line: TSLA stock is a great investment for long-term investors, but you have to be comfortable with volatility and make sure your portfolio is diversified. The Model 3 is going to help make Tesla profitable, which means CEO Elon Musk can spend even more money on research and development. Electric vehicles are more than a trend, and sales are going to increase by 2,656% by 2020.
Jack Delaney is an associate editor for Money Morning. You can follow him on Twitter and follow Money Morning on Facebook.
That's Weird. Why Did This Money Come with a Note That Says "Be Quiet"? A Ted Cruz super PAC made a curious donation back in June 2015. It gave half a million dollars to former tech executive Carly Fiorina's super PAC, Carly for America. Super PACs that explicitly support a candidate almost never give in support of other rival candidates. That's why the donation was such a mystery...