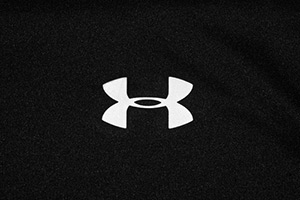 The Under Armour stock split takes place on April 7 – the company's third stock split in three years.
Following the Under Armour Inc. (NYSE: UA) stock split, the share price will be halved. But does that make this a good time to buy Under Armour stock?
Before we get to that, here's everything you need to know about the UA stock split…
The Under Armour stock split will create new non-voting Class C shares. That means these Class C shares won't give holders voting power in board meetings. The Class C stock will be given to existing holders of Under Armour's Class A and B shares on a 1-for-1 basis.
Here's a breakdown of Under Armour's stock classes and their voting rights:
Class A stock: one vote per share
Class B stock: 10 votes per share
New Class C stock: no voting rights
The Class C stock will trade under the ticker "UA.C," while Class A shares will continue to trade under "UA."
Although the Under Armour stock split was proposed last summer, it was delayed because of a shareholder lawsuit. Under Armour shareholders didn't like how the new Class C stock would come without voting rights, or the way the stock split decision was made.
During a board meeting on Aug. 26, 2015, Under Armour proposed the Class C stock split as well as changes to the company's charter. Under Armour Founder and CEO Kevin Plank, who owns all the Class B shares, used his disproportionate voting power to help pass the proposals.
Following the meeting, shareholders filed a class-action lawsuit against Under Armour approving the new changes. Both the company and its shareholders have since settled the lawsuit. The UA stock split will go forward, and Plank will retain his control over the company.
And even though the Under Armour stock split is controversial, it's actually an interesting signal for new buyers.
Here's why…
Should I Buy UA After the Under Armour Stock Split?
While stock splits don't change a company's market cap or stock value, they do make a stock seem more affordable. That's because the lower stock price may entice new investors. That can often cause a short-term spike in share price following a stock split.
Splitting a stock also gives existing shareholders the feeling they have more share value than they did before. For every share of Class A stock, existing UA shareholders also get one share of Class C stock.
Trading at nearly $85 per share, the Under Armour stock split will halve that price to around $42 per share. That will make the stock more attractive to new investors who may want to buy in at a lower price.
Stocks splits are often bullish signs that a company expects its stock price to rise. And Under Armour stock has plenty of positive momentum…
In the past five years, Plank has led his company to nearly quadruple its revenue from about $1 billion to $4 billion. In the same time, Under Armour's stock grew over 400%.
And the Under Armour stock price still has room to grow…
Under Armour stock's average earnings-per-share estimate by 34 analysts for December 2017 is $1.68, up 28% from this year. Using its current price/earnings ratio of 81.20, Under Armour stock has a price target of $136 by December 2017, a 60% gain. Even accounting for the stock split, the percentage gain still remains the same. A stock split may halve the price of shares, but the value remains the same.
Though Under Armour is trading at 81 times earnings, the stock is fairly valued given its history of outstanding double-digit sales growth. By December 2017, it expects another double-digit year – at 25.5% sales growth.
Plank has skillfully scaled Under Armour since its beginnings as a tiny operation in his grandmother's basement in Washington, D.C., in 1996. Under his continued, competent leadership, new and long-term Under Armour investors can expect even more value to come from this apparel company.
The Bottom Line: While stock splits don't increase the intrinsic value of a company, they do make its stock price more appealing to new and existing shareholders. Under Armour's stock split is a strong signal that it expects its stock price to rise in the future. Investors that want a piece of the sportswear company's double-digit sales growth will find the stock split is a great entry point.
Tweet the author @cgsaucier, or leave a comment on Money Morning's Facebook page.
The 5 Most Important 2016 IPOs to Watch: There was a shocking absence of IPO activity in 2015. But we'd like to see these five companies go public in 2016. If they do, they'll be the most exciting and promising deals of the year…