No matter which way markets are moving, investors are always on the hunt for the best penny stocks to buy because of their potential to post triple or even quadruple-digit profits in short periods of time.
That's why we've picked out the three top penny stocks to buy for April 2016...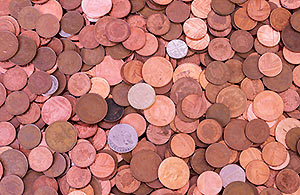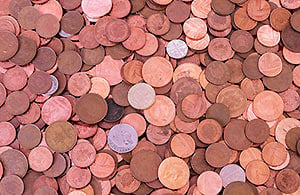 While penny stocks can bring market-beating profits, they can also bring losses and high volatility if you don't pick carefully. That's why you need to do the proper research before investing in penny stocks.
Money Morning Chief Investment Strategist Keith Fitz-Gerald says the key to finding the best penny stocks in 2016 is the same as finding any strong investment. You need to know what to look for and have the right risk tolerance and perspective.
"Tiny micro-cap companies - penny stocks by any other name - can be fabulously profitable over time when done right," he said. "They can be a great complement to a disciplined investment strategy as long as you keep the risks in perspective."
Money Morning experts also advise that penny stocks should only represent a small percentage of any portfolio. Plus, one stock should never account for more than 2% of your investing capital.
That said, here are the three top penny stocks to buy for April 2016, each with huge profit potential...
3 Top Penny Stocks to Buy Now
Top Penny Stocks to Buy No. 1: FuelCell Energy Inc. (Nasdaq: FCEL) designs, manufactures, sells, installs, operates, and services stationary fuel cell power plants for distributed power generation. Its power plants electrochemically produce electricity and heat using various fuels, including natural gas, diesel, coal gas, and propane. Customers include utilities, independent power producers, and governments. FCEL also provides services for industries including healthcare, hospitality, and water treatment plants.
Recent developments include a $30 million project financing facility with PNC Energy Capital, a full-service capital provider to the renewable energy and demand side management segments of the energy industry.
The first project to close under this structure is expected to be the previously announced 1.4 megawatt fuel cell power plant. The plant provides electricity and heat to the University of California, Irvine Medical Center. FuelCell will operate and maintain the plant and sell power under a long-term power purchase agreement to UCI.
On March 15, FBR Capital raised their FCEL price target to $9 from $8 following mixed earnings. The firm continues to believe the second half of 2016 should be much stronger. FBR sees several catalysts that should drive significant revenue growth. They include anticipated initial equipment sales for FCEL's large Beacon Falls project and site selection for the carbon capture project with the U.S. Department of Energy.
Shares started the year near $5.05 (right around the penny stock cut-off price). At $6.68, shares are already up 34.27% year to date. But this top penny stock to buy has plenty of room to run...
Top Penny Stocks to Buy No. 2: Novavax Inc. (Nasdaq: NVAX) is a biotech company that develops vaccines for illnesses like pandemic flu viruses and rabies. It can make vaccine candidates within weeks using its Recombinant Nanoparticle Technology - a more efficient method of vaccine production that uses synthetic genes.
Money Morning Small-Cap Investing Specialist Sid Riggs - a long-time expert in identifying billion-dollar market catalysts in the small-cap sector - believes Novavax will soar more than 400% over the long term thanks to its disruptive technology. That also makes it an attractive target for buyouts, which would quickly deliver profits to any NVAX shareholder.
"The fact that NVAX can deliver vaccines in a fraction of the time, at a fraction of the cost, and set up operations in any part of the world, could revolutionize the entire vaccine industry and change the way vaccines are produced forever," Riggs said last year.
Last month, NVAX completed its enrollment ahead of guidance for its respiratory syncytial virus (RSV) vaccine phase 3 study in elderly adults. According to FBR Capital Markets, that's an important milestone.
The firm also touted NVAX's completion of enrollment in the phase 2 rollover study and initiation of a second RSV vaccine phase 3 study. The firm believes the results will be a positive catalyst for the stock and that current share prices present a compelling idea for new investment.
Wedbush has a $14 price target on NVAX, which would be a gain of more than 170% from today's price of $5.20.
Top Penny Stocks to Buy No. 3: Ekso Bionics Holdings Inc. (OTCMKTS: EKSO) is a manufacturer of bionic exoskeleton devices. These "wearable robots" are strapped on to soldiers, paraplegics, or amputees to enhance their strength and mobility.
EKSO stock is one of Fitz-Gerald's favorite penny stocks because it taps into one of his six "Unstoppable Trends" - human augmentation. This market involves technology that enhances human capabilities and allows us to accomplish tasks beyond our natural prowess.
The market is growing at an "unstoppable" pace. Research firm MarketsandMarkets projects the valuation of the human augmentation sector to swell to $1.14 billion in just four years. WinterGreen Research projects it to grow to $2.1 billion by 2021. And Ekso is at the forefront.
In December, EKSO announced it acquired the gravity balancing arm technologies of Equipois LLC, including the zeroG and X-Ar products. The all-stock transaction was a strategic acquisition for EKSO aimed at expanding the company's exoskeleton capabilities in the industrial market.
In January, EKSO announced that a new randomized comparative clinical trial is underway in Europe. "The MOST Study" trial shows how mobility improves after a stroke when a robotic device is used in comparison to physical therapy.
In February, EKSO was awarded a contract to develop a new exoskeleton design for the Defense Advanced Research Projects Agency's (DARPA) Warrior Web program. The new initiative is focused on the creation of a groundbreaking flexible exoskeleton designed to reduce the wearer's energy output while also assisting with load carriage. This is the fourth time DARPA has tapped the company's Ekso Labs division for its unparalleled exoskeleton knowledge to develop a more advanced generation of exoskeletons.
Roughly three million people worldwide suffering from spinal cord injuries could benefit from EKSO's pioneering products.
With shares changing hands at $0.75 per share, EKSO is a cheap way to play the exploding human augmentation market.
Stay informed on what's going on in the markets by following us on Twitter @moneymorning or liking us on Facebook.
The 5 Most Important 2016 IPOs to Watch: There was a shocking absence of IPO activity in 2015. But we'd like to see these five companies go public in 2016. If they do, they'll be the most exciting and promising deals of the year...