Money Morning Technical Trading Specialist D.R. Barton just shared one of the best stocks to buy today. In fact, he says it has the capability to more than double your money.
The overall market was able to eke out a modest gain in Q1 2016, but many individual stocks remain sharply in the red year to date. The Dow Jones Industrial Average ended the first quarter with a 1.5% gain. The S&P 500 closed the quarter with a 0.8% advance, while the tech-centric Nasdaq dropped 2.7%.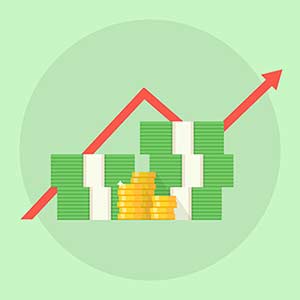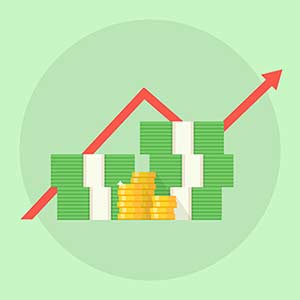 Those broader markets had uninspiring performance, but small-cap stocks were a bright spot in the lackluster quarter. The Russell 2000 snapped a three-month losing streak and rose in March, climbing 5.2% in one month alone.
Small-cap companies are attractive for their growth potential and niche marketplaces. It's easier to double sales of a $10 million company than sales of a $10 billion company. Plus, small-cap companies frequently focus on growing industries. And because they're smaller, they can easily change their strategy in response to market conditions.
That's why Barton was focusing on small caps when he pinpointed one of the best stocks to buy today...
He's found a beaten-down stock that develops some of the most important products used by police forces around the world.
"The company's products are used by more than 18,000 police forces in 107 countries around the globe, including cops in 31 of the United States' 34 largest cities," Barton said. "According to the company's own data, their products have reduced injuries to officers and suspects by 30% to 80% where they're deployed."
And the company isn't just focusing on its already proven products. It's now developing new products to address what Barton calls some of the "most pressing, controversial social problems of recent history."
Here's Barton's top stock to buy now...
One of the Best Stocks to Buy Today
One of Barton's favorite stocks to buy today is TASER International Inc. (Nasdaq: TASR)...
Based in Scottsdale, Ariz., TASER develops, manufactures, and sells conducted electrical weapons (CEWs) worldwide. The company operates through two segments, TASER Weapons and Axon.
Its CEWs, or "stun guns," transmit electrical pulses along the wires and into the body, affecting the sensory and motor functions of the peripheral nervous system. The company offers TASER X26P and TASER X2 smart weapons for law enforcement and TASER C2 and TASER Pulse CEWs for the consumer market.
TASER also offers a number of high-tech body cameras, video, and audio systems. Additionally, TASER offers Evidence.com, a cloud-based digital evidence management system that allows agencies to store data and enables new workflows for managing and sharing that data.
TASER shares topped $35 on June 11, 2015, as the company announced its Axon line of police body cameras was hitting the market. The launch followed some high-profile deadly force controversies that led to civil unrest in American cities like Baltimore and St. Louis.
"Here was a defense and tech company offering an off-the-shelf solution to one of the most pressing, controversial social problems of recent history," Barton explained. "But the stock dropped like a stone, as low as $13.56."
The problem, Barton explained, was that analysts and short-sighted investors lumped TASER in the same category as the "bitterly disappointing flash-in-the-pan" GoPro Inc. (Nasdaq: GPRO).
But the two companies couldn't be more different. Here's why...
During the months that shares were sinking, TASER was intently working on the launch of its Axon series of body cameras. The cameras range from $399 for a single-unit Axon to $599 for the Axon Flex, which can be worn on different parts of the body. The company already had the sales infrastructure in place to start pulling in that revenue as soon as possible.
Thanks to an already loyal customer base, around 3,500 law enforcement agencies, including those of 26 major American cities, were using 52,700 Axon units as of June 2015.
And the company was developing an innovative way to monetize those new cameras. That means it can keep earning money after the cameras are sold...
Enter Evidence.
Evidence is TASER's subscription-based website, where users in the police and security industries can upload films from their body cameras and share them with the public, the media, and the court system instantly. The company says that as of mid-2015, around 77% of its hardware customers were paying for an Evidence.com site subscription.
TASER is offering three tiers of pricing for media storage in its cloud, ranging from $15 a month per officer up to $89 monthly per officer for unlimited cloud storage.
"The benefits of this approach are many, not least that it should help clear the air right away if any use-of-force questions arise," Barton said. "They already helped secure indictments and acquittals where use of deadly force was in question."
In short, TASER has taken a proven profitable social media-like model and applied it to law enforcement with great success.
Fourth-quarter results easily trounced expectations. Its weapon sales were up more than 15%, and Axon revenue jumped by 47% to $9.4 million. The company noted it contracted with users to do around $159 million worth of business in the future.
Patient shareholders enjoyed more than 25% gains in February alone.
"Unlike GoPro, TASER is an excellent long-term proposition," Barton said. "I think we can reasonably expect TASER to better than double from its current $18.16 a share to surpass its previous highs of around $35."
Stay informed on what's going on in the markets by following us on Twitter @moneymorning or liking us on Facebook.
The 5 Most Important 2016 IPOs to Watch: There was a shocking absence of IPO activity in 2015. But we'd like to see these five companies go public in 2016. If they do, they'll be the most exciting and promising deals of the year...