Since we last checked in on the price of gold, the precious metal has seen some violent swings.
Early last week, statements from the U.S. Federal Reserve pushed gold prices higher, but this boost only lasted about a day. The gold price retraced some of those gains shortly afterward and reacted to the movement in the U.S. dollar.
Despite its inconsistent performance last week, the price of gold's movement has huge implications for where it's headed in 2016.
First, let's look at how gold prices fluctuated last week…
The Price of Gold's Wild Week Last Week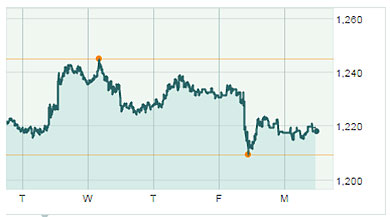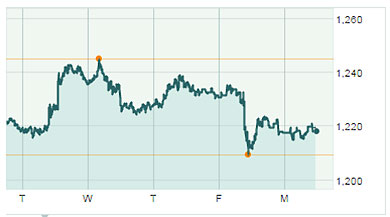 The gold price kicked off the week with two straight days of gains. It jumped 0.4% on Monday, March 28, to close at $1,221. On the following day, the price of gold rocketed higher thanks to dovish comments by Fed Chair Janet Yellen. Prices gained 1.7% to settle at $1,242.
But the tide turned on Wednesday, March 30, when traders sold gold in favor of buying stocks. Gold prices gradually tumbled 1.4% throughout the day to close at $1,224.
The last two days of the week were marked by volatility. Thanks to the U.S. Dollar Index hitting a five-month low, Thursday saw a turnaround in the gold price, which added 0.7% to close near $1,233. Despite falling 1% on Friday, the price of gold logged a modest weekly gain of 0.05%.
And there's one major reason why the gold price was all over the place last week – and it's the same reason why there will be a rebound in gold prices in 2016…
Why Last Week's Movement in the Price of Gold Signals Big Gains Ahead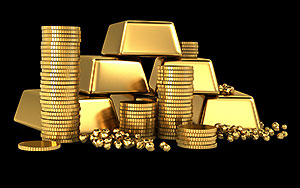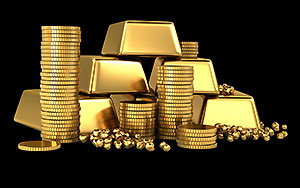 The big event for the gold price last week was the release of prepared remarks from Janet Yellen. On Tuesday, the Fed head gave a speech to the Economic Club of New York.
Essentially, Yellen told attendees that the pace of U.S. economic growth had weakened and tepid global economic growth could create headwinds. She also indicated the FOMC has no predetermined schedule for hiking interest rates but plans to proceed cautiously. She alluded to the central bank's approach to rate policy after the financial crisis and said the committee could repeat that approach to support the economy.
That lit a fire under both stocks and precious metals, and drove the strong gains we saw on Tuesday. The market interpreted Yellen's remarks as dovish for U.S. monetary policy, expecting an accommodative stance to prevail this year.
At the same time, Yellen's comments weighed on the U.S. dollar, which has been a thorn in the side of U.S. multinationals with huge overseas revenue. The U.S. Dollar Index logged a weekly loss of 1.7% last week.
Meanwhile, two of the world's largest economies, Western Europe and Japan, have negative-interest-rate policies (NIRP) in place.
This is sending a powerful message to the average citizen that their fiat money is actually worth less than 100% of its par value. Today, a huge proportion of sovereign bonds provide negative returns, so investing in these instruments is becoming less attractive.
People are also realizing central banks have no qualms about lowering their currencies to gain a temporary advantage over their trade partners.
Faced with all this, investors are increasingly turning to gold as a means of retaining purchasing power.
The 15% rise in the price of gold since the start of 2016 indicates more people are coming to that same conclusion every day.
Stay tuned to Money Morning for further updates and analysis on the price of gold – and how you can profit from it. Follow us on Facebook and Twitter.
The Essential Guide to Buying Gold and Silver: Precious metal investing is widely regarded as the best "crisis insurance" for your portfolio. This guide gives you everything you need to know about the best stores of value in history, gold and silver. Read more…
Join the conversation. Click here to jump to comments…
About the Author
Peter Krauth is the Resource Specialist for Money Map Press and has contributed some of the most popular and highly regarded investing articles on Money Morning. Peter is headquartered in resource-rich Canada, but he travels around the world to dig up the very best profit opportunity, whether it's in gold, silver, oil, coal, or even potash.