The TWTR stock price today is flat despite CEO Jack Dorsey striking a major deal with the National Football League (NFL).
While this news would normally be a catalyst for the Twitter stock price to climb, Twitter already had a major stock price pop yesterday.
Yesterday, Twitter Inc. (NYSE: TWTR) opened at $16.00 and closed at $17.09 per share after Zacks Investment Research updated its recommendation on TWTR to a "Buy." That was a 6.81% gain in just one day, which is why investors aren't rushing out to add more shares of the social media stock today.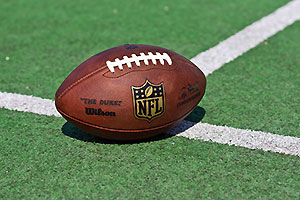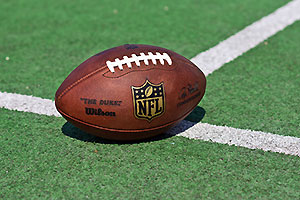 And even though the TWTR stock price is flat today, the NFL agreement is impressive. So does that make TWTR a great investment for long-term investors? Before we get to that, here are the details of Twitter's massive NFL agreement…
According to Bloomberg, the NFL knows more and more people are becoming "cord-cutters." In order to reach these people, the NFL sought a partnership with a technology company to stream its Thursday Night Football games over the Internet.
The interested tech companies included:
The NFL worked with Yahoo in the 2015 NFL season, where the first-ever livestreamed game was shared for free on Oct. 25. The Buffalo Bills played the Jacksonville Jaguars, and Yahoo reported 15.2 million unique viewers tuned in.
While exact numbers aren't available, Yahoo did pay the NFL $17 million to stream just
one
game last year.
For Twitter, this move is consistent with Dorsey's vision for Twitter. In his 2015 Q4 earnings call, Dorsey said Twitter is all about live commentary, live conversations, and live connections.
Twitter failed to grow its 320 million monthly active users (MAUs) from Q3 to Q4, so Dorsey faces massive pressure to grow the user base. Steaming NFL games is a huge step in the right direction.
But there's a bigger-picture issue that could send the TWTR stock price plummeting even further from its 52-week high of $53.49…
Does the NFL News Make the TWTR Stock Price Attractive?
When Jack Dorsey became permanent CEO for the second time in October, his goal was to make Twitter easier to use.
His big push was "Moments," a feature that collects tweets Twitter employees feel are popular and shares them in one place. He also changed the "Favorite" button into a "Like" button with a heart that is similar to Facebook's new emoji reactions.
But investors won't know if these efforts are paying off until after Q1 2016 earnings are announced…
You see, Twitter makes the majority of its money from advertising revenue. While the social media site posted total revenue of $710 million for 2015, $641 million was from advertising.
That means Twitter makes over 90% of its money from ads.
If Dorsey isn't able to attract new users, advertisers will work with social media sites with larger followings. Facebook for instance has 1.59 billion MAUs, which Twitter will never catch up to. But even picture app Instagram surpassed Twitter users in September 2015 with over 400 million.
Snapchat is also rising in popularity, and analysts estimate it has over 200 million total users.
But even if Twitter beats Wall Street's expectations for Q1 2016, the TWTR stock price has a history of plummeting immediately following earnings.
Twitter beat expectations in Q3 2015, but the stock price fell 10% in after-hours trading. Twitter failed to beat expectations last quarter, and the stock price fell 3.29% the morning after Q4 2015 earnings were announced.
Until Dorsey has proven he can add more users, Twitter doesn't deserve your investment capital.
The Bottom Line: The TWTR stock price is flat today after the social media site reached a deal to stream NFL games. While the news could be a catalyst for user growth, there is still no proof that CEO Jack Dorsey's initiatives are paying off. The Twitter stock price has plummeted 10% and 3% after its last two earnings reports, which makes TWTR a risky investment before its Q1 2016 earnings are announced.
Jack Delaney is an associate editor for Money Morning. You can follow him on Twitter and follow Money Morning on Facebook.
Opportunity Alert: It's true that you would have to be a fortune teller to know exactly when a bear market would start and end. But fortune telling isn't Chief Investment Strategist Keith Fitz-Gerald's profession. His goal is to protect your wealth, maximize gains, and help you focus on what's really going on in the market. In his Money Map Report, this financial guru has used his years of experience as a trader in one of Wall Street's leading firms to help his readers find 86 double- and triple-digit winners. You can learn more about Keith's Money Map Report here…