For more than four decades, David Howell (The Lord Howell of Guildford) has been one of the best-known figures in British and global energy policy.
He was Minister of State for Energy under Prime Minister Edward Heath in 1974, Margaret Thatcher's first Secretary of State for Energy in 1979, and later moved on to chair the British Institute of Energy Economics.
Lord Howell's most recent government appointment has been as Minister of State in the Foreign Office for Prime Minister David Cameron from 2010-2012.
So when he has something to say on energy, I always pay attention.
And that's exactly what just happened.
His recently released sixth volume - "Empires in Collision: The Green versus Black Struggle for Our Energy Future" - brings all of his experience expertly to bear on the energy sector's current situation.
If you only read one book on energy this year, this should be it.
Lord Howell's Unique Position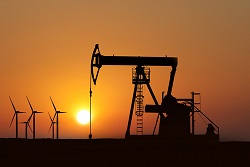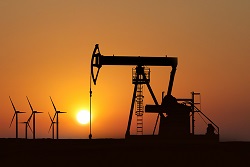 This is not just another book on energy. Rather, the prospects and frustrations of a worldwide drive for energy are considered against two worlds the author knows very well: the provision of energy in diverse markets on the one hand, and the milieu of the policymaker on the other.
There are few individuals with the ability and experience to bring both of these together in one volume.
Since the early 1970s, there has been no major energy problem confronting the world that Lord Howell has not been instrumental in addressing. One of the forums in which that has taken place is the Windsor Energy Group (WEG), a major international association bringing together some of the brightest minds in global energy to confront the world's major issues.
Lord Howell has chaired the WEG since 2003 and is the convener of the annual Windsor Energy Consultation held each March at Windsor Castle outside London. As many of you know, I have had the privilege of addressing that gathering for each of the last seven years.
This year, we had the occasion to welcome "Empires in Collision" during those proceedings...
The Energy Sector's "Trilemma"
The book's thesis is both direct and complicated. Lord Howell regards the present energy situation as a "trilemma," with three apparently conflicting aims in energy policy now dominating the landscape.
First among these is and remains the priority of affordable energy, not just for the developed countries but especially for the "quarter of the world's population still living in abject poverty, struggling daily to survive, always under threat from sickness, disease, food, and water failure."
Second is the need for secure and reliable supply. At issue here is the rise of a range of geopolitical and geo-economic factors in a world beset by terrorism and rising cross-border tensions.
Third, and the most recent of the three, involves the recognition that lower carbon emissions are essential moving forward. The Paris agreement recently reached with such fanfare seems a step in that direction. But there remains absolutely no concrete way of attaining the climate goals as set forth in either that document or any other similar attempt.
These three objectives, as Lord Howell puts it, have become "horns" of a "double-layered dilemma" or "trilemma." They are admittedly essential for both economic development and acceptable human life.
But they also appear to be in conflict, if not in outright opposition...
[mmpazkzone name="in-story" network="9794" site="307044" id="137008" type="4"]
A Balance of Energy Sources Is Necessary
As the subtitle of the book makes clear, the struggle is portrayed as one pitting environmentally friendly "green" energy sources against the more traditional "black" hydrocarbon sources of coal, crude oil, and even natural gas.
The book champions an objective that has likewise been one of my major positions. As we move into new eras of energy, markets will still require a number of different sources (an "energy balance," if you will) that will continue to include more conventional energy sources along with the rise of solar, wind, biomass, and even nuclear.
Despite the call in some quarters to lower reliance on coal, this will nonetheless remain a significant energy source for some time to come in Asia - the primary area for demand growth over the next several decades.
But even moves into renewable energy sources have resulted in unanticipated reliance on coal.
The Shortsightedness of Current Energy Policy
Lord Howell deftly traces the rise of a cruel policy shortcoming in Europe. Adeptly discussing the massive failures of both UK and EU policies (and policymakers) in the drive to subsidize alternatives to coal and oil, Germany emerges as the main example.
In a very clear and objective manner, the book traces what has actually been the result of Berlin's decision to phase out nuclear power (as an environmentally driven political response to the Japanese Fukushima disaster) and move quickly to a solar and wind-based power system. Germany now has some of the highest prices for electricity in the world and is importing more American coal and French nuclear-produced power to make up for domestic shortfalls.
From an environmental standpoint, the situation is worse than before the new policies were initiated. Affordability is also more of a problem, and the security of the country's power supply is a rising concern. Germany is now dependent upon outside coal and electricity, and is importing more Russian natural gas. The domestic energy picture is now less secure than ever before.
All three elements in the trilemma are at issue.
But the move to "green" sources is likewise plagued by a further cost factor.
No Energy "Silver Bullet"
Both the UK and the EU have to provide backup power guarantees should the sun not shine or the wind not blow (both of which are recurring problems). That means, in addition to prospects across Europe that policies for cleaner energy will require higher costs for new sources, excess generating facilities are necessary to provide this backup power. Duplication in volume must be subsidized (at taxpayer expense), but most of the time isn't utilized.
Lord Howell suggests that the trilemma will not be met until policymakers stop seeking "silver bullets" to replace hydrocarbons and begin introducing balanced approaches that include investing in cleaner coal usage, better ways of sequestering carbon emissions, and increased application of smaller self-contained nuclear reactors.
The share of renewables in the new energy balance will continue to increase. Yet the combined considerations of affordability, security, and lower carbon emission targets demand other sources as well.
The debate over reasonable and attainable energy policy is now well underway in Europe. The early lessons reveal the complexity of the issue, as well as the failures of initial attempts.
But the prospects for a new energy balance, and obligations to attain it, remain.
Lord David Howell's "Empires in Collision: The Green versus Black Struggle for Our Energy Future" is mandatory reading for anybody intent on understanding the new energy picture.
Follow Money Morning on Facebook and Twitter.
How Energy Investors Can Beat Wall Street in 15 Steps: As a normal investor with a balanced, long-term view, you can stabilize the energy market and help prevent future meltdowns. The way to do that is by following this 15-step strategy. Don't worry - it's easy to follow, and everything you need is explained right here...
About the Author
Dr. Kent Moors is an internationally recognized expert in oil and natural gas policy, risk assessment, and emerging market economic development. He serves as an advisor to many U.S. governors and foreign governments. Kent details his latest global travels in his free Oil & Energy Investor e-letter. He makes specific investment recommendations in his newsletter, the Energy Advantage. For more active investors, he issues shorter-term trades in his Energy Inner Circle.