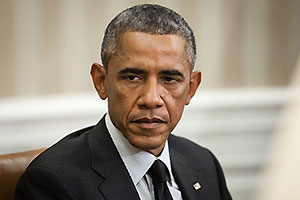 Well, your retirement investment advisor is about to become your fiduciary -- whether you like it or not.
All thanks to a new fiduciary rule unveiled today by the U.S. Department of Labor that's sure to be pushed through by our executive branch. After all, U.S. President Barack Obama is the one who tasked the DOL with creating this rule in the first place...
The new standard applies to financial advisors of retirement accounts, including individual accounts, and mandates that they always act in the best of their own clients.
Sign up for SMS so you never miss special events, exclusive offers, and weekly bonus trades.
While this may seem like a positive development, let's make one aspect of this new regulation explicitly clear: you, the average American, had no say in it whatsoever. Not in what the new standard entails, nor in how it affects you.
And you'll most certainly be affected by it.
After all, $7.4 trillion worth of investor assets make up the nation's Individual Retirement Accounts (IRAs). And defined investor/employer contribution plans hold about $6.8 trillion in assets, according to a statement presented to the U.S. House of Representative by Investment Company Institute last July.
Chances are, you or someone you know has retirement money invested in asset management firms and brokerages - all businesses about to be seriously impacted by the president's new fiduciary rule.
Here's how this regulation came to be, and how you'll inevitably be affected by it...