The Google stock price has dropped this week, but investors should not be worried. This is just a short-term hiccup for the tech stock.
Before we get into our investment advice for Google stock, here's what caused this week's volatility in the Google stock price.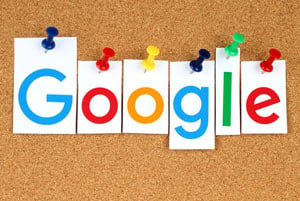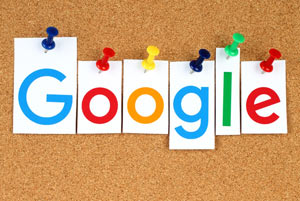 This week, Alphabet Inc. (Nasdaq: GOOGL) announced it is discontinuing support for Revolv, a line of smart-home devices owned by Google's home automation company, Nest. As a result, the devices will not work anymore. But Google will pay customers for the inconvenience.
Nest offers programmable, self-learning, sensor-driven, Wi-Fi-enabled thermostats, house lights, smoke detectors, and other security systems. It introduced the Nest Learning Thermostat in 2011 as its first product.
Nest has decided to shut down Revolv, a company it acquired in 2014. The Revolv Hub is a central control unit for household gadgets that can be controlled remotely. About a month ago, Revolv announced it was shutting down its service, stating Revolv products would no longer work by May.
Tuesday, Nest addressed the burst of irate customers. Taking to Twitter, the company said it's working with customers "on a case-by-case basis to find the best resolution, including compensation."
The Revolv Hub costs around $300. But for many customers, money isn't the issue. The issue is that the link between big software platforms and devices means an on-off switch exists that tech companies can control. That can have huge widespread consequences for customers.
"Imagine if you bought a Dell computer and Dell then informed you that when your warranty ends your computer will power down," Arlo Gilbert, CEO of mobile software company Televero, wrote Monday in Medium. "Is the era of IoT (Internet of Things) bringing an end to the concept of ownership? Are we just buying intentionally temporary hardware? It feels like it."
Google purchased Nest in 2014 for $3.2 billion. But now that Revolv is part of Nest, the companies want to focus solely Nest products only.
"We're pouring all our energy into Works with Nest and are incredibly excited about what we're making," Revolv founders Tim Enwall and Mike Soucie wrote on their website. "Unfortunately, that means we can't allocate resources to Revolv anymore and we have to shut down the service."
Since Monday, the Google stock price has fallen nearly 1%, and GOOGL is now down nearly 2% in 2016. That compares to a 1% gain for the Dow Jones Industrial Average in the same time.
And while this week's news put pressure on the Google stock price, we still remain bullish on Google stock long term. Here's why it's still a buy…
Google Stock Price Drop Is a Buying Opportunity
Money Morning Technical Trading Specialist D.R. Barton calls GOOGL a "legacy stock."
Alphabet stock has been a stellar performer since its 2004 IPO. In less than 12 years, the Google stock price has soared 1,300%. Shares have also outperformed recently. Over the last 12 months, the GOOGL stock price is up 38.13%.
Barton says investors can't overlook the significance of Google's latest achievements.
"You have to give them props for being forward-looking, for doing innovative things, and for killing on their core business – doing it so well they can do all these other fun, amazing things," Barton said.
Alphabet's free cash flow number remains robust even as the company pours billions into "moonshot" projects. One of these projects is a self-driving car that currently generates no revenue.
Yet these pioneering projects are an investment in the future, Barton said. And they're paid for by Alphabet's dominance in the Internet search space.
"They're still No. 1 in search with 63%, three times bigger than their closest competitor, and they have not yet broken out those numbers for YouTube. We think they're about $7 billion this year. Once they break those out, they're going to get a bump," Barton said.
On March 22, Rosenblatt raised its Google stock price target to $900. The firm said the company's core business segments are benefiting from mobile, display, and video ads, in addition to its longstanding core search advertising business.
At $740.80, GOOGL shares are up 6.57% over the last month, even with this week's dip.
Stay informed on what's going on in the markets by following us on Twitter @moneymorning or liking us on Facebook.
The 5 Most Important 2016 IPOs to Watch: There was a shocking absence of IPO activity in 2015. But we'd like to see these five companies go public in 2016. If they do, they'll be the most exciting and promising deals of the year…
Related Articles: