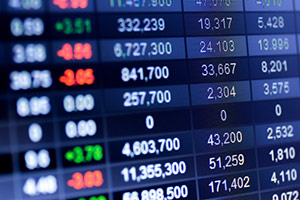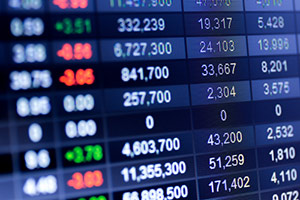 The Dow Jones Industrial Average today (Friday) finished up 35 points, and the S&P 500 experienced its first weekly loss since February. Investors remain cautious about the first-quarter ending earnings season, which kicks off "unofficially" with a report by Alcoa Inc. (NYSE: AA). And investors have a good reason to be concerned. In fact, our Capital Wave Strategist Shah Gilani says that what's happening right now is similar to what happened in 2008, and it seems like everyone's ignoring the warning signs.
Here's what you need to know about the markets on April 8, 2016.
First up, check out the results for the Dow Jones, S&P 500, and Nasdaq:
Dow Jones: 17,577.16; +35.20; 0.20%
S&P 500: 2,047.60; +5.69; 0.28%
Nasdaq: 4,850.69; +2.32; 0.05%
Now, here's the top stock market news today…
DJIA Today: Markets Rally on Back of Federal Reserve Optimism
WTI crude oil prices rallied more than 6% after the U.S. Federal Reserve's statements. Prices are also rising on hopes that global energy producers can soon reach an agreement to freeze production and offer support for prices. Money Morning Global Energy Strategist Dr. Kent Moors just released his latest oil price forecast after returning from Abu Dhabi, and this could be a very profitable time for investors.
On the economic front, new fears have emerged about the health of the U.S. economy. U.S. wholesale inventories slipped in February at their fastest rate in three years. The news raises new worries that economic growth was slower in the first quarter than previously expected. Wholesale inventory levels fell 0.5%, according to the U.S. Commerce Department.
But the big talk today was Fed Chair Janet Yellen, who said yesterday that the United States "isn't a bubble economy." The Dow pushed higher after Yellen spoke on a panel with former Fed chairs Ben Bernanke and Alan Greenspan. Both infamously missed the housing bubble by years and helped fuel it with low-interest-rate policy. New York Fed President William Dudley and Dallas Fed President Rob Kaplan both exercised caution on interest rates this morning.
Don't make this popular mistake: Wall Street has soured on automakers. But it's missing an incredible opportunity with this carmaker. This company's pre-emptive strategy could mean a 41% surge in its stock…  
Now, let's look at the day's biggest stock movers and today's must-own stock…
Top Stock Market News Today
The rise of super PACs and "dark money" organizations is undermining the democratic power of you, the average American voter. In this video, we uncover exactly how wealthy donors have hijacked American politics…
Follow Money Morning on Facebook and Twitter.
Negative Interest Rates Will Kill America's Free Market… Negative interest rates are the latest central bank "flavor of the month," and the fact that this disastrous policy hasn't worked in Europe – or anywhere – won't stop the Federal Reserve from taking NIRP for a spin in the United States. Now's your chance to gain immediate protection from the downside – and even position yourself to profit – when Team Yellen takes rates negative. Don't delay…