The Yahoo stock price today is climbing after a Bloomberg report revealed Verizon Communications Inc. (NYSE: VZ) and Alphabet Inc. (Nasdaq: GOOGL, GOOG) are interested in buying Yahoo! Inc. (Nasdaq: YHOO).
Time Inc. (NYSE: TIME) and private-equity funds Bain & Co. and TPG Capital are also still in the running to take over Yahoo, according to the report.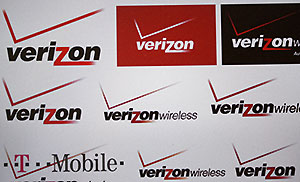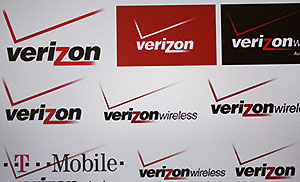 Microsoft Corp. (Nasdaq: MSFT), AT&T Inc. (NYSE: T), and Comcast Corp. (Nasdaq: CMCSA) have all reportedly dropped out of the bidding war. Microsoft tried to acquire Yahoo in 2008, though, and said it may provide a "token investment" to the winning bidder.
There was also speculation Softbank (the majority owner of Yahoo Japan) and Alibaba Group Holding Ltd. (NYSE: BABA) may make bids, but neither company has confirmed any interest.
Verizon, the likely front-runner right now, has a specific succession plan following a potential acquisition. CEO Marissa Mayer would be replaced by a combination of AOL CEO Tim Armstrong and Verizon's Executive Vice President Marni Walden, according to Bloomberg.
Verizon has been aggressively turning itself into a service and content provider over the last several years. Verizon is trying to make its services more appealing as mobile service demand slows and competition rises.
Verizon completed its acquisition of AOL in June 2015 for $4.4 billion dollars. In the beginning of April, Verizon announced a deal to buy a 24.5% stake (worth $159 million) in AwesomenessTV, a media and entertainment company. Verizon is now working with the company to create a premium short-form mobile video service.
The list of suitors is driving the YHOO stock price higher today, but shareholders are worried about a recent report involving Yahoo's revenue projections...
According to Re/code, Yahoo told bidders that revenue may drop as much as 15% for 2016.
But even though the company is losing money, Yahoo remains a major acquisition target. Here's why...
Yahoo Stock Investors Hope Takeover Boosts Value
Yahoo has lost some clout over the years as a search engine. As of February 2008, Google accounted for 58.4% of U.S. Internet searches. Yahoo accounted for just 22.9%, according to CNN Money.
But Yahoo still has attractive aspects for investors.
According to Business Insider, Yahoo's patents could be worth as much as $4 billion. Yahoo has over 6,000 intellectual patents in the fields of data, mobile, and advertising technology.
Yahoo hasn't been clear if it will sell its patents as part of its Internet business, or if it would sell the rights to specific patents. But companies benefit from owning patents because they have less hurdles to clear when developing new technology.
Yahoo! News and Yahoo! Mail are also strong assets to acquire...
In 2015, The Wall Street Journal reported that Yahoo! News and Yahoo! Mail are the third-most visited sites in the United States. In October 2015 alone, these two sites received a combined total of 210 million visitors.
While Yahoo has struggled to make money from these services, they are still strong platforms with a large built-in user base. The right company could find a way to monetize each service.
The Yahoo stock price is up 9.24% so far in 2016, but it is down 19.56% in the last 12 months. Analysts from Thomson First Call have a one-year price target of $38.03, which could provide a 3% profit from its opening price of $36.86 this morning.
Jack Delaney is an associate editor for Money Morning. You can follow him on Twitter and follow Money Morning on Facebook.
The Uber IPO Anticipation Is Quickly Building... It's no surprise that investors are eagerly waiting for the opportunity to invest in the world's highest-valued startup. And the ride-hailing service just made a huge expansion announcement that will drive the hype to atmospheric levels. Here's why Uber's recent announcement is one of the reasons it will become one of the biggest IPOs in history...